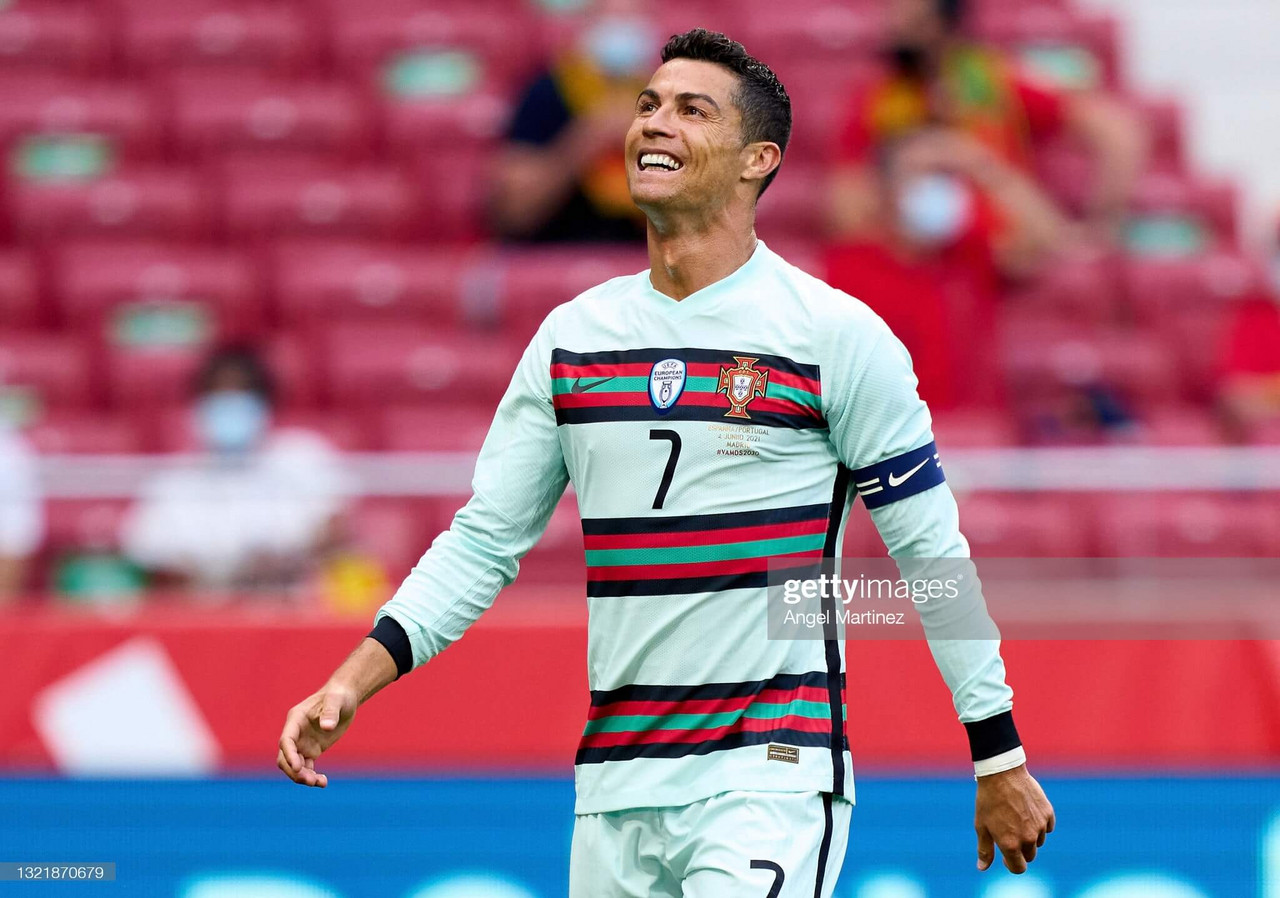 The two European giants played out a largely-uneventful 0-0 draw in Madrid with neither side able to make many clear goalscoring opportunities.
In truth, the headlines leading up to the game caused a bigger stir than the action on the pitch.
Before the match got underway, it was announced that the two neighbouring countries will make a joint bid to host the 2030 World Cup, much to the delight of the crowd in attendance.
Another major talking point was the debut of Aymeric Laporte who, after recently switched allegiance from France, made his first appearance for Spain in the Euro 2020 warm-up friendly which left 14,743 fans at the Wanda Metropolitano Stadium, the home of La Liga champions Atlético Madrid, wanting much more. Or less, depending how you look at it.
Juventus striker, Alvaro Morata missed the best chance of the game late on when he hit the woodwork, wasting the hosts' best and only guilt-edged opening.
Remarkably, the two sides had only three shots on target between them. That's quite shocking for two pre-tournament favourites to take the Euro 2020 crown.
Portugal, who are looking to retain a major trophy for the first time this summer, only managed one shot on target themselves - Danilo Pereira spurning the chance to win the game when he directed his header straight into the arms of grateful Spanish 'keeper, Unai Simon.
Spain had the better chances but neither Morata nor Ferran Torres were able to capitalise on slack marking from the visitors' defence. Considering both players helped fire their clubs to glory this season, you expected them to do much better.
Perhaps the most surprising - and disappointing - turn of events was that Cristiano Ronaldo had a quiet game, glancing a header just wide and failing to take a one-on-one opportunity.
Both countries have one more Euro 2020 warm-up game left to play - Spain host Lithuania in Madrid on Tuesday next week, with Portugal welcoming Israel in Lisbon the following day.
The 0-0 draw was a decent indicator of how both teams will approach other tournament favourites at Euro 2020 and it was arguably a bigger help for Portugal who have been drawn in the group of death alongside France and Germany, with Hungary making up the numbers.
Having said that, Ronaldo bailed his side out in a 3-3 draw against Hungary in Euro 2016, so that meeting won't be straight-forward either.
In short, then, both sides played with an understandable air of caution and neither impressed. There was much more in the locker.
Spain and Portgual rarely meet in goalless encounters, but in a game leading up to a major tournament players are always going to keep something in reserve. After all, they don't want to suffer a similar fate to that of Trent Alexander-Arnold and Kevin de Bruyne.
Given Portugal's group, they simply cannot afford to pick up any injuries ahead of Euro 2020 so to see them air on the side of caution wasn't all that surprising.
Spain, on the other hand, meet Sweden, Poland and Slovakia - the teams you would expect them to beat. Then again, when you leave the likes of Sergio Ramos, Dani Carvajal and Marco Asensio at home, you're never going to reach your full potential.
If the two countries meet in the knockout stages of Euro 2020, you can expect a much more entertaining showdown.