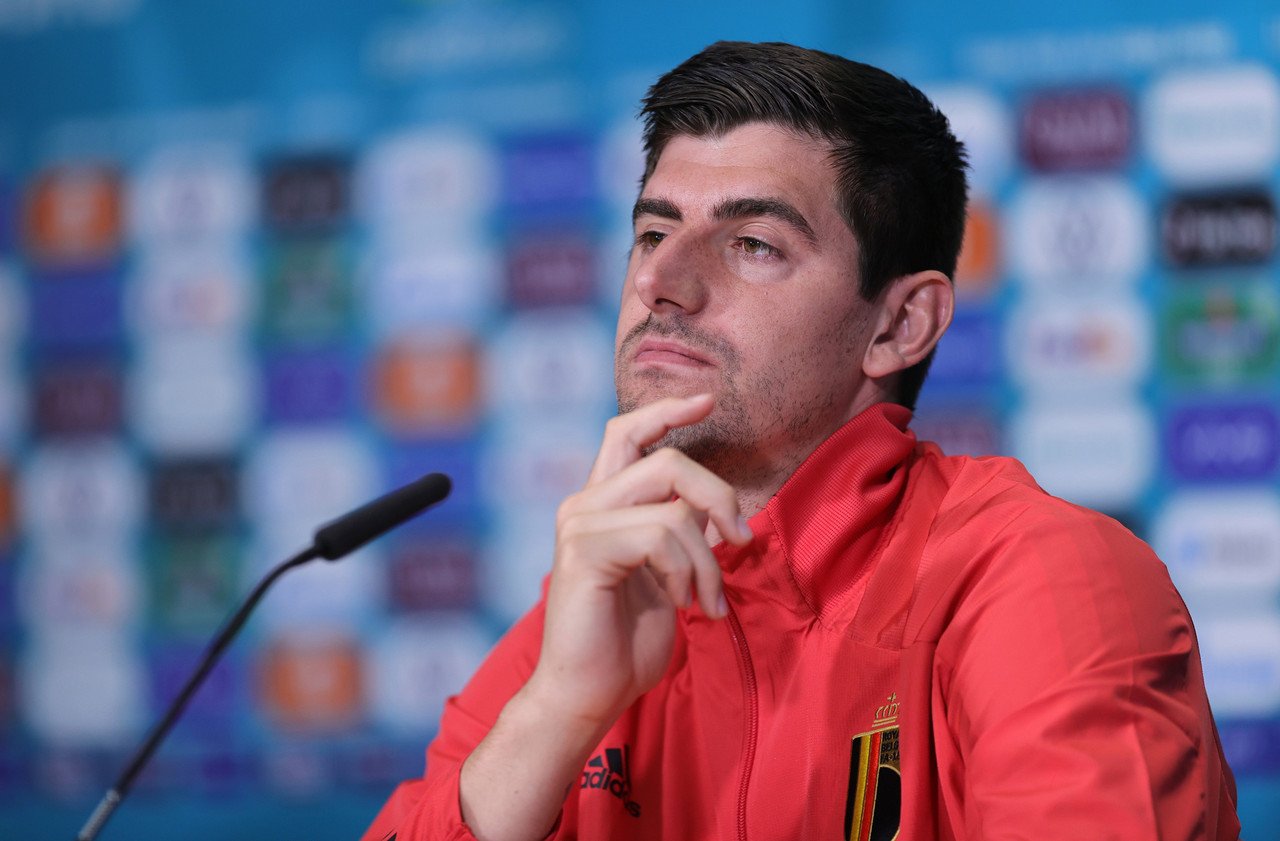 Belgium goalkeeper Thibaut Courtois says that his personal goal at UEFA Euro 2020 is to lift the trophy with the team.
The 29-year-old Real Madrid stopper was a member of the Belgian side which promised so much going into UEFA EURO 2016 but could only reach the quarter-final stage before being dumped out of the tournament by overachievers Wales.
Courtois will return to UEFA EURO action this evening when Belgium take on Russia in Saint Petersburg. Roberto Martinez's side have been drawn in a tricky group which also contains Denmark and Finland but the nation will be expected to qualify and reach the latter stages of the competition.
Team goals rank highest
In Belgium's UEFA EURO 2020 pre-match press conference ahead of the Russia game, Courtois was asked about his personal aims for the tournament. The player responded by saying that it is what is achieved as a team that matters.
"What I want to do is help the team win matches," Courtois said. "The only thing that counts for me is to win the final with the team.
"We have to go into the tournament with the same mentality as we did for the World Cup (in 2018). We are hungry, there is the same spirit in the team. We will start by giving everything in this first match."
Disappointments of 2016 forgotten
The feeling around the Belgian team in 2016 was that it was their time to shine with a 'golden generation' of players. That opportunity passed them by as they slipped to a 3-1 defeat to a Welsh side ranked 26th in the world. Courtois went on to say that what happened in 2016 holds no relevance to the current side.
He said "Five years have passed, that's a long time. We are not looking for revenge. It's a new tournament and it's about going far in this tournament, maybe even winning it, it is all about that."
COVID situation not a worry
Russian midfielder Andrei Mostovoy has tested positive for COVID-19 in the lead up to the start of tournament. The virus will naturally be a hot topic of conversation throughout the tournament but Courtois is not concerned about player safety.
He added: "It doesn't worry me. It is something that happened a lot during the last season in many leagues so we are used to that. It is unfortunate for them, but we are protected and I don't think that we have a problem with that."
Belgium's opening Group B fixture against Russia in Saint Petersburg kicks-off at 8pm this evening.