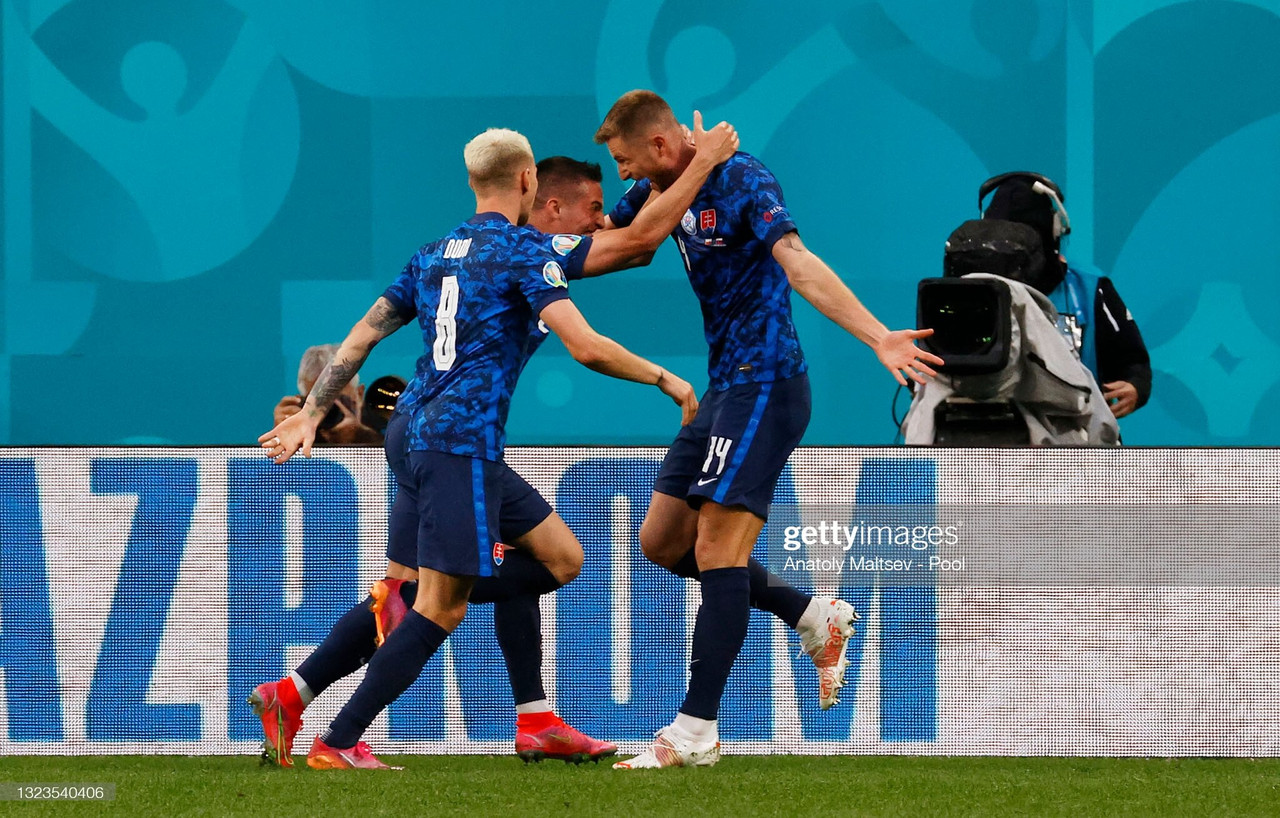 Full time!
Last-gasp effort from Poland
Slovakia substitution
Slovakia fail to extend their lead
Slovakia holding on
Double Slovakia change
Poland continues to struggle
Double change again for Poland
More frustration for Poland
Double change for Slovakia
Double change for Poland
Slovakia take the lead!
Slovakia half-chance
Poland down to 10 men!
Missed opportunity for Poland!
Another chance for Linetty!
Poland level!
Halftime
Hamsik has another go!
Lewandowski half-chance
Poland keeping up the pressure
Hamsik making his mark
Long-range effort for Slovakia!
Favorites continue pressure
Slovakia take the lead!
Chance for Slovakia!
Chance for Poland!
First shot for Lewandowski
Match starts!
Slovakia starting lineup
Poland starting lineup
Stay tuned!
How to watch Poland vs Slovakia
Poland key player
Slovakia key player
Projected Poland lineup
Slovakia projected lineup
Poland eye deep run
Slovakia back in the big time
Kick-off time