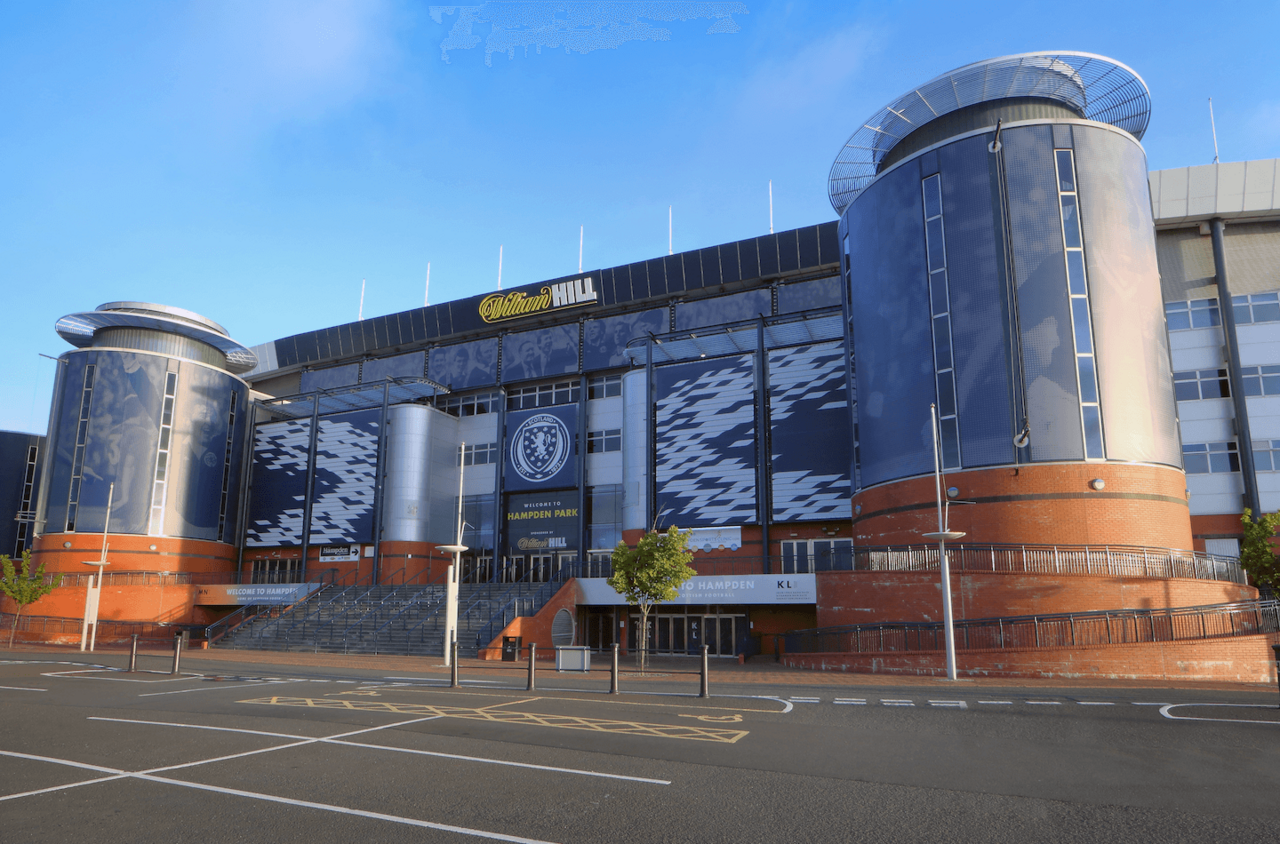 Scotland will make their first UEFA EURO finals appearance in 25 years this afternoon when they take on the Czech Republic at Hampden Park.
The Tartan Army were last seen at EURO 96 when Ally McCoist led the attack and captain Gary McAllister was pulling the strings in midfield. Scotland picked up four points in their group at that tournament, a group which also contained host nation England, but they went no further as they finished in third place courtesy of a secondary goalscoring record to The Netherlands.
Like 1996, Scotland and England have been named in same group at UEFA Euro 2020 while the Czech Republic and Croatia make up the other places in Group D. Two of Scotland's three group fixtures will be played on home soil, potentially giving them a boost in the race for qualification.
Lack of EURO finals experience not an issue
Speaking in his official UEFA EURO 2020 pre-match press conference ahead of his side's opening fixture against the Czech Republic, Scotland boss Clarke said that there is enough big game experience in his squad, despite the absence of EURO finals experience.
He said "One of my assistants, Steven Reid, went to the World Cup with his country, he will be able to share that with the players. We've also got plenty of big game players - Andy Robertson has played in world championships and he has won the Champions League, Billy Gilmour was involved with Chelsea a couple of weeks ago in the Champions League, Scott McTominay played a European final.
"We understand the big games, the big moments, we have got enough big game players to handle the occasion."
Scotland not feeling the pressure
The Scotland players could be forgiven for feeling nervous ahead of this afternoon's fixture given the fact that they are the first group in more than two decades to hold the nation's hopes on their shoulders. Clarke believes that Scotland's long period without major tournament finals football could actually work in their favour.
"I think that when you qualify (for a major tournament) for the first time in 23 years, you probably feel a little bit less pressure;" said Clarke. "We have done well to be in the tournament.
"We are looking forward to it, we are going to go there and give it our very best in every single game and try to make the knockout stages which will be a first for the Men's A national team."
The Tartan Army can get excited
Clarke is keen to see his Scotland side focus on the task in hand. While his players will be relishing the opportunity to play in a partial home EUROs, he wants to leave the excitement to fans of The Tartan Army.
He said "The country, The Tartan Army, can get excited, they can get carried away, they can get overexcited for us. We have to be excited to be involved in the tournament for the first time in a long time but we have to keep an emotional control so that when we do get to the match, we play to our full potential and if we do that, we can get a good result."
Scotland's opening Group D fixture against the Czech Republic at Hampden Park kicks-off at 2pm this afternoon.