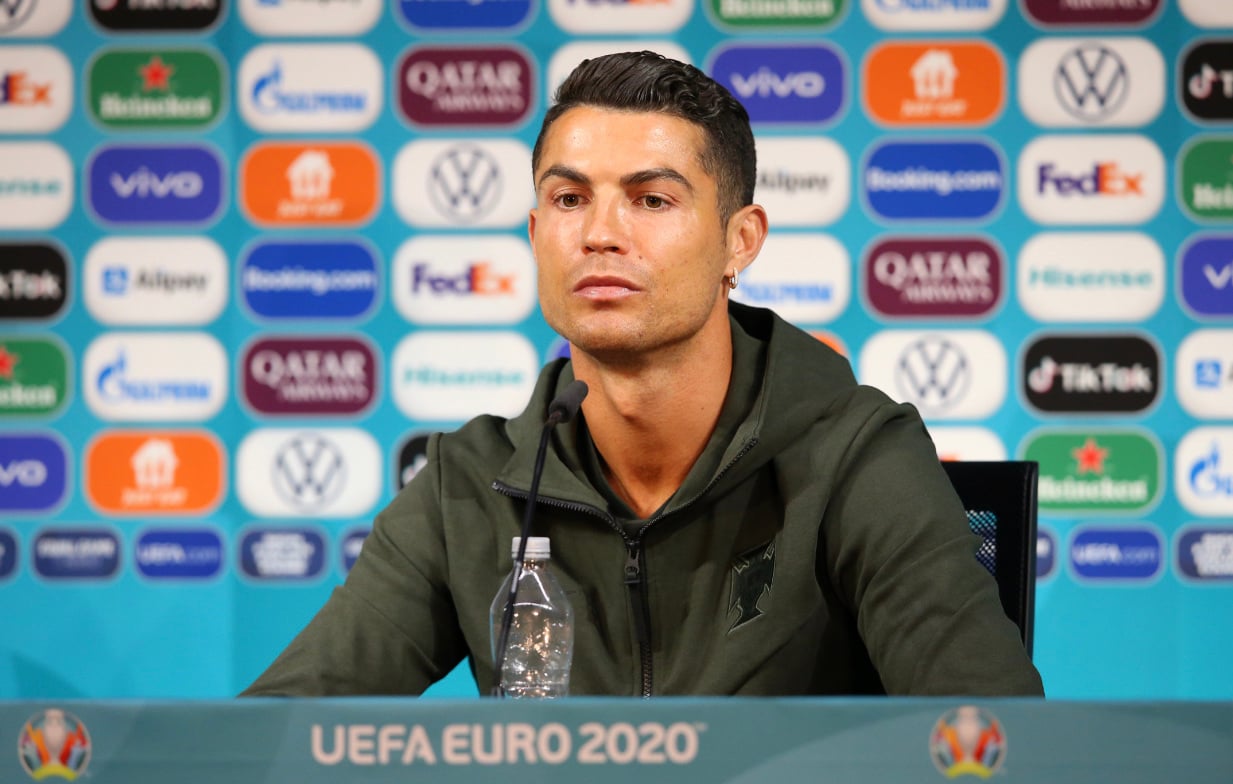 Portugal captain Cristiano Ronaldo says that the nation are ready to face any challenge which comes their way at UEFA EURO 2020.
After seeing numerous generations fail to deliver a European title, Portugal finally achieved their full potential when they won UEFA EURO 2016 in France. Ronaldo suffered an injury early on in the final against the hosts in Paris but he famously went on to scream his side to a 1-0 extra-time victory from the sidelines as Portugal lifted the trophy for the very first time.
Portugal face a huge task to retain their crown. They have been drawn in Group F alongside European heavyweights France and Germany while the third opponent Hungary come into the tournament in good form.
Portugal prepared for every game
Speaking in Portugal's UEFA EURO 2020 pre-match press conference ahead of their group opener against Hungary, Ronaldo said that the team are prepared and are ready for every challenge which the tournament throws at them.
He said "We are focused on ourselves and for the last 10-12 days, we have been working very hard.
"We know that Hungary are a very organised team, a very strong team, they will be playing at home but this is football - if we want to win, we must be prepared for whatever comes our way.
"We are prepared, we are ready, not just for this match, we will always be ready. We will be focused as we want to start on the right footing."
Opening game record is irrelevant
Portugal have failed to win either of their last two opening group matches at a UEFA EURO. They lost 1-0 to Germany in 2012 before recording a 1-1 draw with Iceland in their first game of 2016. Ronaldo said that those statistics mean very little when it comes to Portugal's first game of 2020 against Hungary.
"The last time we started with a win....this means very little;" Ronaldo said. "It is always important to start with a win but if you tell me that we are going to lose (against Hungary) and then win the EUROs, that'd be my choice.
"The team is ready, both physically and emotionally. Our team is young but that doesn't prevent us from dreaming so I am sure that we will have a great a EUROs."
Adaptability is important
Ronaldo is set to appear for Portugal in a fifth consecutive EUROs. He was just 19 years of age when he helped guide the nation to the final in 2004. Now 36, the player said that he has learnt to adapt his game to ensure that he remains in the best condition.
Ronaldo added "I'm not the same player that I was 18 years ago, ten years ago, five years ago, I keep adjusting. The most intelligent thing about a footballer is the ability to adjust. If a player wants to play for many, many years, they need to know how to adjust and adapt.
"From the age of 18 to 36, I have learnt to adjust. I've adjusted and adapted and have always retained the ability to win both on a personal level and collectively with my clubs."
Portugal's UEFA EURO 2020 Group F fixture against Hungary kicks-off at 5pm this afternoon.