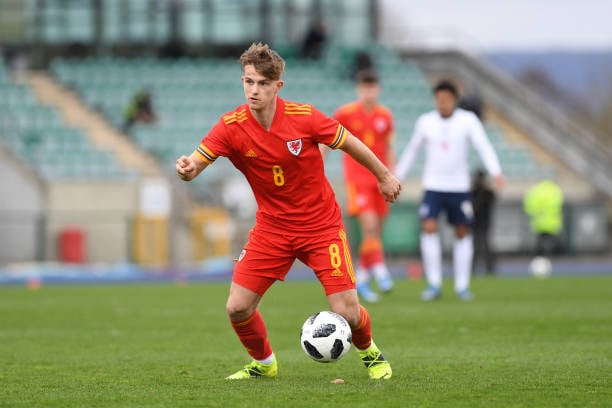 Who is Oli Ewing? Ewing is an Under 18s midfielder for Cymru and Leicester City.
Ewing can play in any of the central points, defensive or attacking.
In nine U18 Premier League games, the young man has tallied up a goal and two assists, with the goal being the difference in a 1-0 victory over Southampton, and the two assists coming against Aston Villa and Tottenham Hotspur, respectively.
"I think they [Wales] will go as far as they believe they can go," Ewing explained when asked about Wales' chances at EURO 2020.
"The mentality around the Welsh set up is so strong from experience, throughout the youth camps, and I believe this will be a big factor in how far they go"
Could Wales replicate EURO 2016?
Who will be Wales' standout player?
"It may not be one of the big names but I can see Joe Allen being their player of the tournament.
"Whenever I watch him, he impresses me with how good he is on the ball and how consistent he performs. Joe Rodon is also another one I think who will do very well."
Allen is still one of Wales' first names on the team sheet, even as one of the oldest in the squad at the age of 31, and an injury-hit season.
The Stoke City man has made 60 appearances in front of the Red Wall since making his international debut in 2009.
Since then, Allen has been a staple player for Wales and is now not only a pivotal player in the side, but an experienced mind in the changing room.
Rodon, on the other hand, broke into the Tottenham Starting XI this season and has had a decent season at the club, despite Spurs being rather poor.
The 23-year-old has already made 15 appearances for Wales and looks to have cemented himself as the first-choice centre-back.
Top goalscorer and best playmaker
"Top goalscorer has to be Gareth Bale. The amount of goals he scores on the big stage really goes under the radar, so I think he will be at the top of that list," Ewing predicted.
Bale is currently going through an international goal-drought, with his last goal coming in a 1-1 draw with Croatia in 2019. However, as Ewing says, Bale is a man for the big occasion.
If the now-Real Madrid man, after finishing his loan in the Premier League, is putting away the goals, who will be the one supplying the assists?
"If he's fit (and plays) the most assists would have to be Aaron Ramsey. He's another one I love to watch and look up to with his creative ability to break teams down."
Having not played two consecutive 90 minutes for Wales since late 2018, Ramsey was very touch-and-go coming into the tournament.
However, with his match fitness back up, the Juventus man is starting for Wales and showing that his quality is still shining.
What do you make of Oli Ewing's predictions?