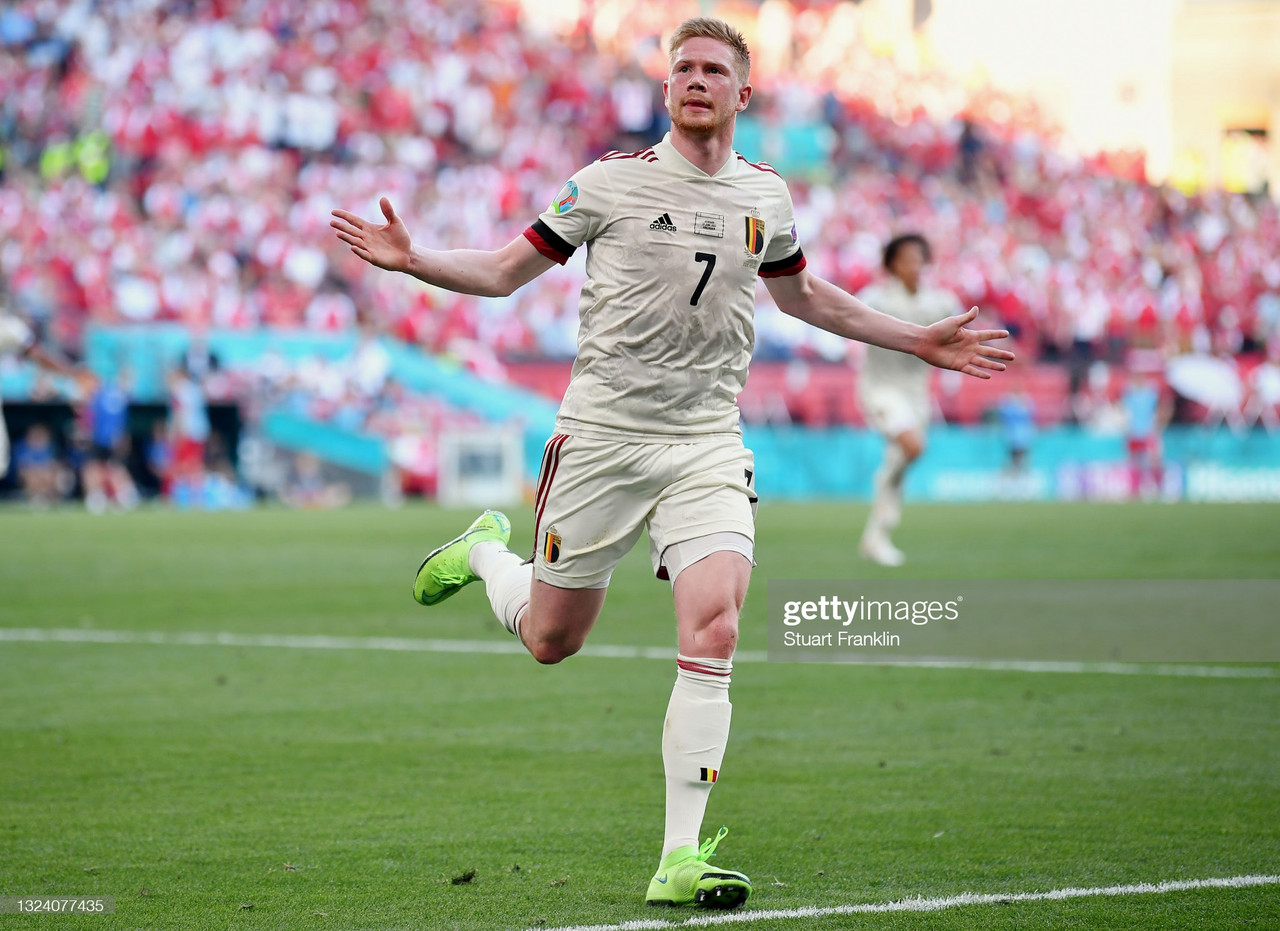 Belgium came from behind to win 2-1 against Denmark in Copenhagen.
In a night were the Denmark fans needed to come together more than ever to get behind their team, they were loud and proud for the whole 90 minutes.
Saying that, fans and players from both sides united in their tributes for Christian Eriksen following the tragic events that took place last Saturday.
After a fitting tribute to playmaker before the match, it only took the Danes 99 seconds to score. Yussef Poulsen was the man of the moment.
Belgium got comfortable in the second half and punished tired Denmark legs, and took home the three points to send them into the knockouts.
In what was a tremendous start for Kasper Hjumland's side, Poulsen scored the first goal of the game after Denmark pounced on a mistake from Jason Denayer.
It was the lift that the nation needed. The RB Leipzig strikers right footed finish was perfect. 25,000 Danes went crazy as the sea of red shirts bounced up and down in the stands. They could have been two or three up but for some fine goalkeeping from Thibaut Courtois.
The home side were brilliant in the first half, and its a shame it is now virtually impossible for them to go through now.
It's no doubt that Manchester City man Kevin De Bruyne changed the game completely when he came on. Roberto Martinez felt his side needed a bright spark. De Bruyne replaced Dries Mertens at half time, and nine minutes after coming on, Belgium were level thanks to a sublime piece of skill from the City midfielder. He got the ball and shown great composure to side step the oncoming defenders, only to put it on a plate for Thorgan Hazard.
Then on the 70th minute, Belgium completed the comeback. The 29-year-old scored a scorcher with his not-so weak foot.
After recovering from a fracture to his face, it was written in the stars for him to return in style.
There's no denying that it wasn't a perfect performance, the Belgians started slow - hence going 1-0 down. However, every top side must show this kind of fighting spirit, and they did exactly that. Substitutes had an impact on the game, and they did everything that Martinez would have wanted.
They were far from their usual best, but in the end the result is the only thing that matters.
Romelu Lukaku continued his fine form, and did everything but score. He controlled the front line well using his strength to just make things happen, and he played a big part in the winner.
The Red Devils are now the second side to book their place in the last 16.