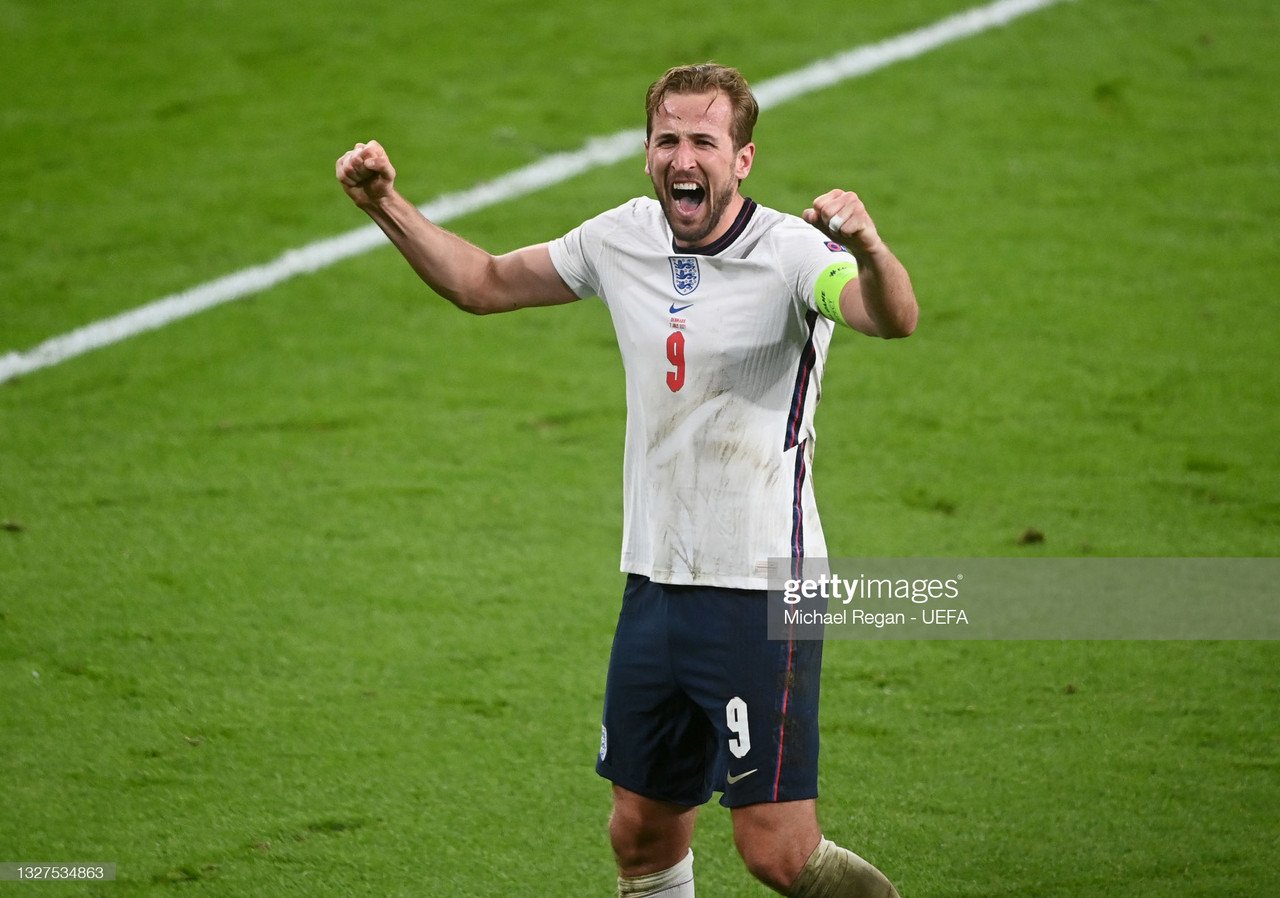 England forward Harry Kane says that the reaction of fans around the country has further highlighted the enormity of this evening's UEFA EURO 2020 final against Italy at Wembley.
The Three Lions are bidding to become champions of Europe for the very first time in their history while they take on Italy under the arch at the national stadium in what is their first major tournament final appearance in 55 years.
England have been marginally listed as the favourites by the bookmakers but they come up against an Italian side who are unbeaten in 31 matches in all competitions.
Fans have taken to the streets to cheer Gareth Southgate's side from leaving their St George's Park training base to arriving at the team hotel with the country going football-crazy ahead of this evening's big 8pm kick-off.
Fan reaction a reminder of the size of the occasion
Commenting on the reaction of the fans in England's pre-match press conference, forward Kane said that their support is a reminder of the enormity of the occasion.
"We started this tournament with the aim to win it and we have that opportunity;" Kane said. "To see the fans on the street and to see the reception that we have had as we have pulled into the hotel here and as we were leaving St George's Park just shows us what an occasion it is.
"We've just been focusing on the next game and then the next one and then the next one but it has been great seeing the reception. We know how much it means to the English fans all over the country so we are proud to be representing them and hopefully, we can do them proud again."
Preparation does not change regardless of the opposition
England have safely negotiated their way through their previous tests in the tournament with an iconic playing style, taking a patient approach in which they have taken the chances which have come their way. Kane went on to say that the team are preparing for Italy in the same way that they have prepared for their previous six tournament matches.
He said "We have prepared in the same way that we have done for the last few games. We have had the same amount of time in-between to prepare and recover and to work on the training field. As soon as the game had finished in midweek, it was full focus on this one.
"We have gone through the same routines and the same strategies as we have done before. Of course, there is an extra level of excitement and anticipation but that is all part and parcel of playing in major football. A lot of us have played at the highest level in our club careers and a few of us had the opportunity in the World Cup a few years ago.
"It is about staying calm, staying as collected as you can and just look forward to being out there and enjoying the occasion as much as you can."
The team is all about knocking down barriers
Whenever England and major tournaments are mentioned in the same sentence, comments on penalty shootout defeats and semi-final heartache usually follow. This England team are recreating history though, they continue to find ways of breaking down barriers of years gone by and rise to the challenge of reaching new levels.
"We have a real focus and determination to win;" Kane said. "I think we showed that in the last tournament that we played and going into this tournament, knocking down barriers that have been there for our country for a long, long time.
"We have a real focus of where we want to be, a real vision of where we want to be and without that and without our winning mentality, we wouldn't be where we are now.
The UEFA EURO 2020 final between England and Italy at Wembley kicks-off at 8pm.