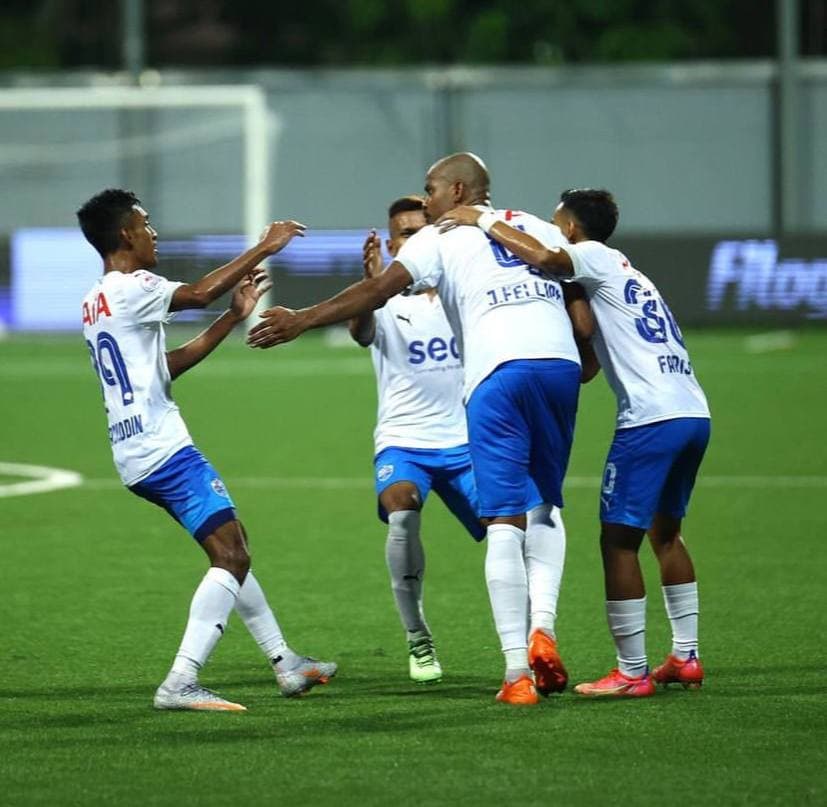 It is a battle between four times Singapore League winners and Singapore's recent revolutionary footballing projects. It is all eyes to watch and to admire the classiness of every touch of the ball that the game brings between The Swans and The Sailors.
A win is crucial for both sides to claim the top place in the league. Albirex will be looking forward to claiming their fifth league title this season. Looking at the current standings, they do not look comfortable compared to other seasons despite not losing a single game in this season just yet. Albirex, the only foreign team currently that competes in the Singapore Premier League, will be tested to the limits by the local side with their recent mouth-watering signings and astonishing style of play.
The Lion City Sailors have managed to grab the whole of the country's footballing industry attention with their firm mission of bringing the game to the next level. All the spotlights will be on them if they were to succeed in claiming this year's league title. They will definitely be one to watch for next season's AFC Champions League for sure. With no doubt, one of their recent signings, Kim-Do Hoon whom have led Ulsan to be the Champions of Asia in the past season, is the best man possible currently to revive Singapore's hopes in the most unexpected way possible to bring this local side to the depths of the big stages of Asian football.
Apart from the gaffer, The Sailors knew they needed the most important equipment aboard the ship as they had also managed to clinch a contract with Singapore's favourite Anchor, Hariss Harun. "On the pitch, we have to keep winning, we have to win titles" as Hariss Harun stresses this aim and vision in an interview with 1 Play Sports as foreign teams have been bothering him of winning the SPL in the past six seasons.
Albirex Niigata FC have emerged victorious over Lion City Sailors six times over their nine encounters in the past, with the remaining three games being a draw each.
Albirex Niigata FC Form Guide: W-W-D-W-W
Lion City Sailors FC Form Guide: W-W-W-W-W
Albirex Niigata FC
Kiyoshiro Tsuboi is suffering from a long term injury. There are no reported suspensions.
Injured: Kiyoshiro Tsuboi
Suspended: None
Doubtful: Kondo Kuraba
Other reasons: None
Lion City Sailors FC
Song Ui-young, Saifullah Akbar and Shahdan Sulaiman are suspended. There are no reported injuries.
Injured: None
Suspended: Song Ui-young, Saifullah Akbar and Shahdan Sulaiman.
Doubtful: Stipe Plazibat
Other reasons: None
Albirex Niigata FC predicted XI (4-3-3): TAKAHIRO KOGA (GK), KAZUKI HASHIOKA, SHUYA YAMASHITA, REO KUNIMOTO, YU TOKIWA, KOSUKE CHIKU, TAKAHIRO TEZUKA, NICKY MELVIN SINGH, ONG YU EN, RYOYA TANIGUCHI, RYOSUKE NAGASAWA.

Lion City Sailors predicted XI (4-3-3): HASSAN SUNNY (GK), JORGE FELLIPE, AMIRUL ADLI, HARISS HARUN, NUR ADAM ABDULLAH, DIEGO LOPES, GLENN ONG, NAQIUDDIN EUNOS, GABRIEL QUAK, HAIQAL PASHIA, ANIQ RAUSHAN.
The two best teams in the current standings will not be looking to give away this game to each other easily as they will be looking to finish every chance created. A chance missed will be painful to take away as it is expected to be a tight and compact game. The Sailors will be looking to claim their first ever three points from The Swans.
Prediction: Albirex Niigata FC 1-1 Lion City Sailors FC