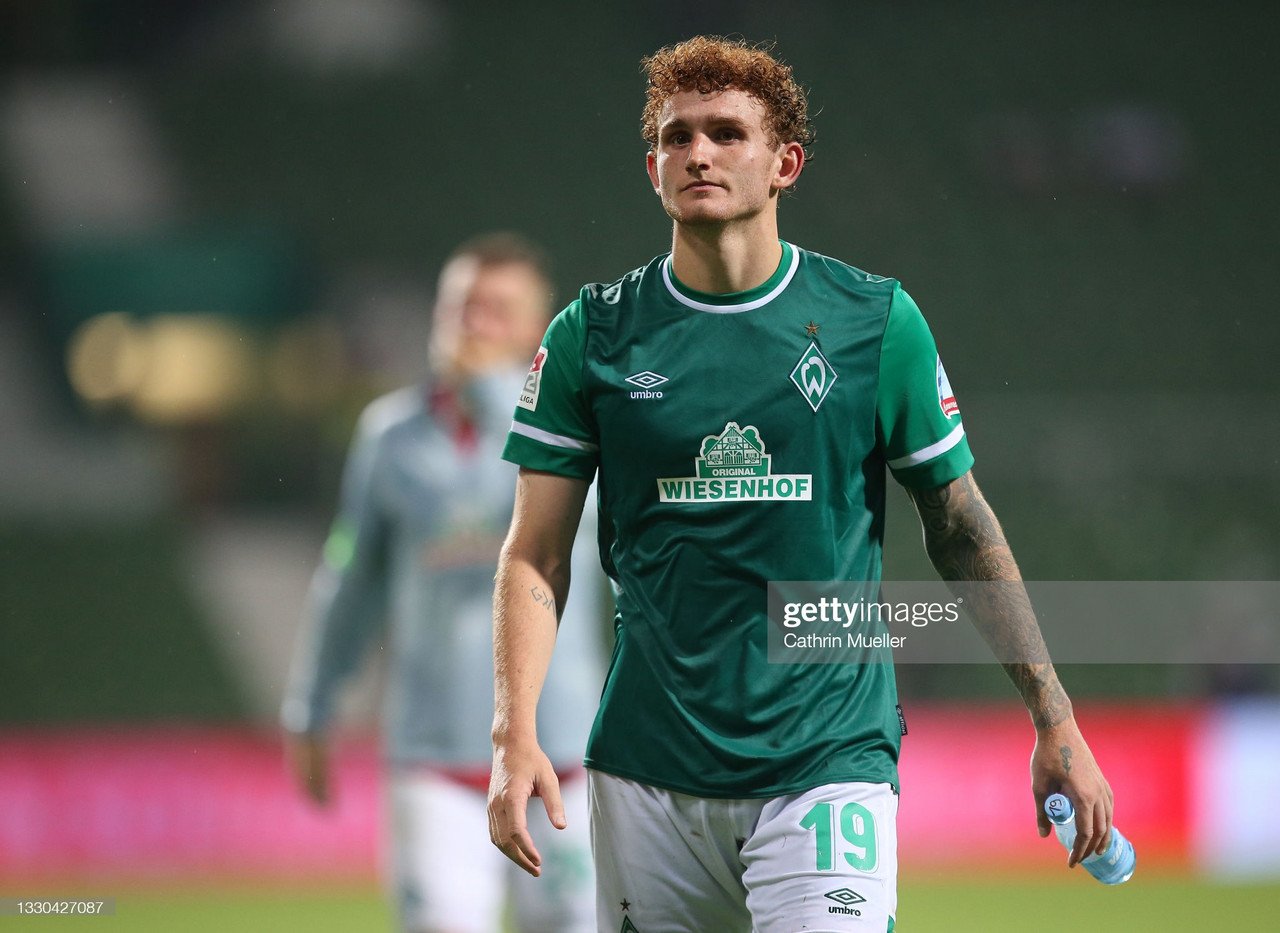 The first Werder Bremen game of the Markus Anfang era was an interesting one.
At home to Hannover 96, Bremen struggled for most of the contest. The first half was tough to watch, as they failed to do much with the ball despite having most of it, and they didn't create many chances. It was more of the same in the 2nd half even though they took the lead early on. Once the opposition equalized, Die Werderaner didn't know how to respond, and they were ultimately lucky to have not lost on the night.
It wasn't all bad, of course, but it certainly was a disappointing start to the campaign. Many were expecting Bremen to walk through the 2. Bundesliga on the way to automatic promotion, but that certainly doesn't seem like it will be the case anymore. This year is going to be a battle, and they'll need to be at their best if they want to make an immediate return to the top-flight.
That can't happen until Anfang makes a change to his starting lineup, though.
In the aforementioned season opener, he decided to utilize a 4-1-4-1 formation, with Josh Sargent used as a right winger. It was a bold call, but it was one that didn't work for a number of reasons. Fans will hope that things change soon, because if they don't, then the team could be set up for further disappointment.
An expectedly poor performance
Sargent did not have a great game against Hannover to say the very least.
Uninvolved for most of the contest, the youngster was forced to focus on the defensive side of his game. He had to track back to make sure Bremen weren't overrun out wide, which meant that he couldn't be in a threatening position when his team did get the ball. He had to do a bunch of running as a result, although he didn't get too tired since he managed to play the entire match.
When Sargent was eventually able to get on the ball, he didn't do much with it. A clear pattern seemed to develop, as he'd get the ball, dribble a little bit, and then play a safe pass to a nearby teammate. It wasn't the worst thing to do, but his cautiousness prevented Die Werderaner from cutting through the opposition defense. A chance or two fell his way, and he did well to get some decent shots off, but he couldn't find the back of the net.
Despite these struggles, he stayed out wide for the duration of the contest. Anfang didn't move him around or bring in a more natural winger to come on in his place. As a result, the American ended the game with a whimper, just like everyone else.
It was not the sort of showing that would fill a player with confidence to start the season, and it's unlikely that things will be different next time around.
Square peg in a round hole
Sargent is just not a player that is suited to playing out wide, as he lacks the traits that make someone a top-tier winger.
He's not a natural dribbler, and he doesn't know how to get past defenders on the ball. His feet aren't quick enough, so any attempted skill moves are easy to read, predict, and stop. The American's frame doesn't help, as he stands at 6'1". That's not incredibly tall, but it's rare to see someone of that height playing out wide.
Then there's the fact that Sargent lacks true game-changing speed. He can't just run by most players, and he sometimes gets caught when trying to break on the counter. He's not got a burst of pace either, as it takes him a moment to get going.
Being a winger also limits him in terms of doing what he does best.
The 21-year-old thrives on moving around in the final third, finding pockets of space to create chances for himself and teammates. When he's out wide, he has to stay in a much smaller area, which takes away his attacking freedom.
As someone who has played as a striker for most of his career, it's obvious that one of Sargent's best assets is his finishing ability. He's yet to become clinical at a world-class level, but he is still solid nonetheless. He can't go for goal as much when used as a winger, though, as his shooting angles are a lot tighter and tougher.
He's also a bit of an aerial threat, but that becomes useless when he's the one crossing the ball.
Using the American out wide is just setting him up for failure.
The best option
It's not like Bremen has anyone who's much better at leading the line.
Niclas Füllkrug was the one put up top against Hannover, and he didn't do much in the role. In his defense, he didn't have much help, but he never really tried to seek out the ball either. The German just kind of hung around the penalty area, and he couldn't get on the end of the little service he did get. He was poor to end last season, and it doesn't seem like he can be trusted to get the goals Die Werderaner need to go back up.
The club do have two other youngsters who could fill in, but the jury is still out on them as well. Eren Dinkçi had a dream debut for the club, scoring a late winner versus Mainz last campaign. He's not done much of anything since, though, other than the foolish red card he picked up near the very end of the year that actually forced him to miss the Hannover match through suspension. Nick Woltemade is also an option, but his tenure has been a cursed one due to all the injuries he has sustained. He's unproven as a result, so he's not someone that can be relied upon.
Sargent has shown that he can score for the club. He scored in three straight Bundesliga games last season when he was used centrally, and his later downturn in form was due to a tough run of fixtures and the fact that he was being played out wide. He can deliver when he gets service, and it's clear that he's not only the forward for the future, but he's also the forward for the present.
Need to react fast
All things considered, it's likely that Anfang won't change his lineup for this upcoming weekend. He'll have faith in the system he's designed, and he'll want to stick to it for a bit longer.
However, if things go wrong once again, the manager will have to adapt. Bremen realizes that this season is going to be a challenge, and if they want to maximize their chances of going straight back up, then they'll need to have a good start to this campaign.
In order to do so, Sargent should return to his natural position, and that's at striker.