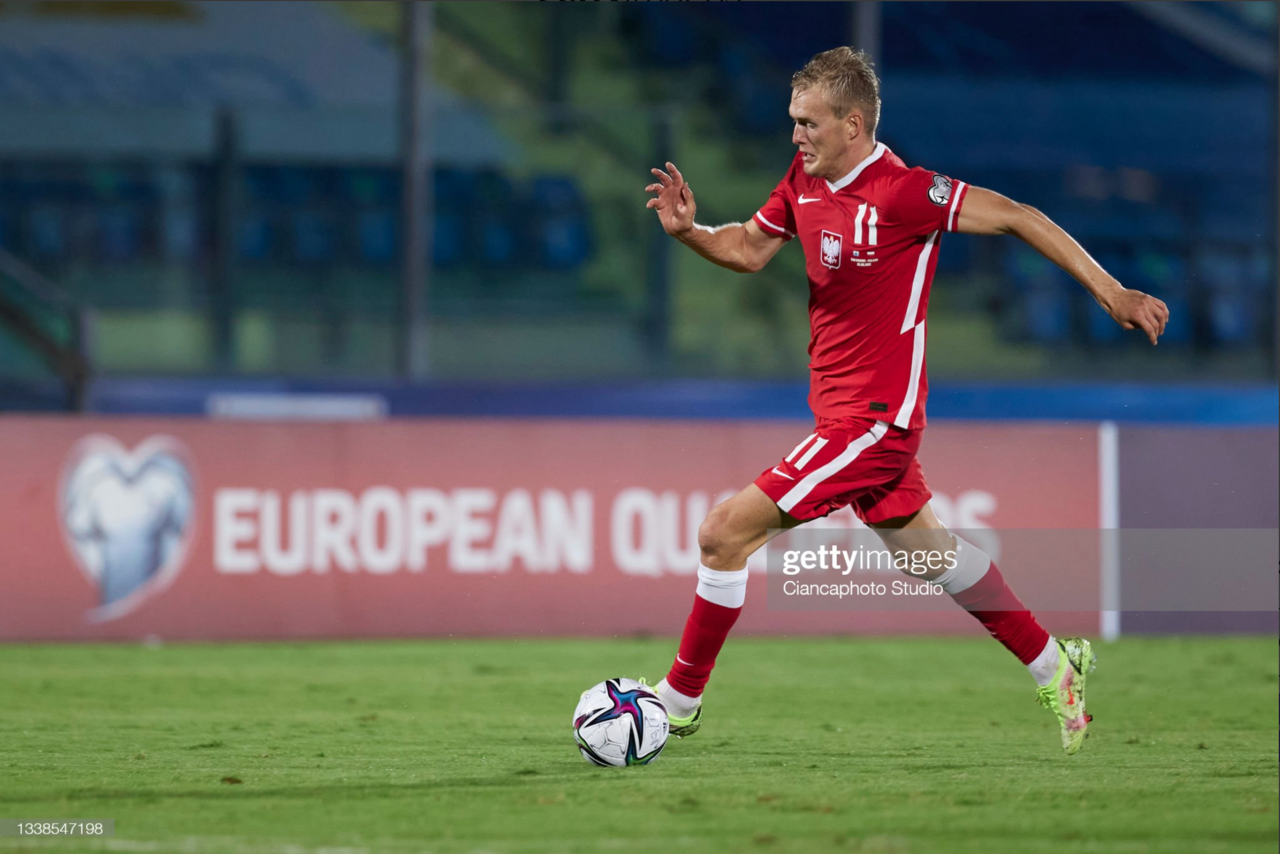 This years MLS season kicks off sooner than usual. Last year action got underway in mid-April while this term will begin on the 27th February at Subaru Park as Philadelphia Union take on Minnesota United.
So which players have arrived from overseas ? The aim of this article is not to look at the likes of Xherdan Shaqiri and Lorenzo Insigne (albeit he joins Toronto in the summer) who are well established European players but the up and coming ones. Players who may use MLS as a stepping stone to Europe or have arrived in the US looking for a change of scenery.
This will be a two-part series as next week the attention will turn to the intra-league signings that have caught the eye the most.
Age : 18 (15/12/03)
Nationality : Colombian
Position : Striker
Fee/Signed from : Undisclosed/Envigado (Colombia)
Duran arrives in Chicago after a breakthrough season in the Colombian Liga Dimayor, despite agreeing on the move a year ago. Before he turned 18, Duran scored seven goals in 23 games for an Envigado side that just missed out on the playoffs. He also happens to be the youngest international signing in MLS history.
In 2020, the young Colombian was included in The Guardian's "Next Generation 2020". Duran's main attritubes are his sizeable frame at 6ft 1 and the pace and finishing he possesses. This off-season Chicago has also seen the arrival of Kacper Przybylko. The Pole is a very different type of striker and is MLS proven after a number of successful years in Philadelphia.
It is yet unknown what formation Frank Klopas will play after his return as Chicago Fire manager. But a front two of Duran and Przybylko could cause defences problems.
Mikael Uhre to Philadelphia Union
Age : 27 (30/09/94)
Nationality : Danish
Position : Striker
Fee/Signed from : £2.29m/Brondby (Denmark)
From Przybylko's potential partner to his replacement in Philadelphia. Mikael Uhre has been Brondby's top scorer for a number of seasons now. Before his departure he led to goal scoring charts in the Danish Superliga with 11 goals while last term he averaged 0.66 goals per 90 minutes. While Przybylko's average was 0.41. Despite playing in different leagues, it is an encouraging statistic in Uhre's favour.
Uhre is seen as an active presser without the ball and a more mobile alternative to what Jim Curtin had with his previous centre forward. While he also has a sizeable frame, standing at 6ft 2in. The German offers a different threat to Przybylko.
In the 2021 campaign, Curtin often played a variation of 433 or 4-1-2-1-2 with a diamond in midfield. Uhre is expected to occupy the main striker role when using a front three while when playing with a front two, he could be partnered with either Cory Burke, Sergio Santos or fellow new arrival Julian Carranza.
Age : 21 (13/04/00)
Nationality : Uruguayan
Position : Left Winger
Fee/Signed from : £6.14m/Penarol (Uruguay)
Although, Nani did not start every game for Orlando due to his fitness and being the wrong side of 35. His presence will be sorely miss, he was not only the captain but the man that could pull a rabbit out of a hat. Alongside his global appeal as a former Manchester United player, he was always going to be difficult to replace.
Orlando however have found their replacement in Facundo Torres, 14 years Nani's junior. The Uruguayan has been playing for his native Penarol for two campaigns now as well as appearing five times for the Uruguay national team.
The Lions are getting an exciting young player. Torres' best attribute is his dribbling, possessing an abundance of skill and flair to beat a player while also being a capable finisher.
At a sizeable fee and becoming Orlando's record signing, their is some pressure on Torres to deliver especially as he is likely to fill the boots of the departed Nani. In Oscar Pareja's preferred 4-2-3-1 formation, Torres is expected to play on the left of an attacking midfield trio.
Karol Swiderski to Charlotte FC
Age : 25 (23/01/97)
Nationality : Polish
Position : Striker
Fee/Signed from : £4.5m/PAOK (Greece)
2022 marks Charlotte's inaugral season in MLS. As with all expansion clubs, they have to be busy in the transfer market and on the face of it, the "mint city's" business looks impressive. Experienced MLS campaigners such as Harrison Afful and Anton Walkes have arrived, alongside veteran left-back Christian Fuchs.
But Karol Swiderski is arguably the most exciting of the lot, becoming Charlotte FC's first ever designated player. The Polish striker has been playing in the Greek Super League for three and a half seasons, scoring 11 times in the 2019/20 and 2020/21 campaigns. His minutes have dropped this term and now finds himself as the spearhead for the newest MLS sides frontline.
Although, the 25-year-old may not be the quickest, he is an accomplished finisher with an impressive work rate. He also has the size to prove a problem for central defenders at 6ft 1.
Unlike other MLS clubs, Charlotte remain an unknown quantity as to how they will set up. But manager Miguel Angel Ramirez has often opted for a 4-3-3 set up when in charge of the likes of Internacional and Independiente del Valle. If that is to be the case in Charlotte, then Swiderski will slot in as the main front man and is likely to be supported by two wingers.
Nanu to FC Dallas
Age : 27 (17/05/94)
Nationality : Guineau-Bissauan
Position : Right-back
Fee/Signed from : Loan/FC Porto (Portugal)
For the first season in many years, Dallas dont have a starting right-back whos homegrown. Reggie Cannon, Bryan Reynolds and Justin Che all left Texas for Europe after impressing. But now Nanu has made the reverse journey.
The 27-year-old arrives in Dallas after struggling for game-time at Porto since his move from Maritimo a year ago. But the men from Frisco should be excited especially after his performances that prompted Porto to make their move.
Nanu is an extremely attacking full-back that excels at dribbling. In the 20-21 Primeira Liga, he ranked 14th in dribbles per 90 for fullbacks. However, he has often struggled defensively and will need to improve if Dallas want to achieve a play-off spot this season.
Due to his quality going forward, Nanu is capable of playing right-back or right wing-back. With Dallas being one of a number of MLS clubs to have a new manager this season. It will be interesting to see what formation Nico Estevez opts for. He has not managed a team since 2013 but was recently assistant to USMNT head coach Gregg Berhalter.
Carlos Sebastian Ferreira to Houston Dynamo
Age : 24 (13/02/98)
Nationality : Paraguayan
Position : Striker
Fee/Signed from : £3.52m/Libertad (Paraguay)
Houston Dynamo fans finally go into a campaign with a bit of excitement. With new owners in place and a sense of ambition, they have broken their transfer record for Paraguayan striker Sebastian Ferreira.
The need for a striker was urgent as Houston had one of the lowest scoring attacks in MLS last term. Hitting the back of the net only 36 times, the arrival of Ferreira should help that. Upon departure, the Paraguyan was level at the top of the scoring charts in his native league. Scoring nine goals in 18 games for Libertad.
At only 24 there is significant room for improvement with Ferreira. Although his finishing ability is already extremely impressive as shown by the rate he was scoring in Paraguay. This is also helped by his movement off the ball to get himself into goalscoring positions. With that being said he can be non entity when his team doesn't have the ball.
Like their Texas rivals Dallas, Houston have a new manager and an inexperienced one at that. Paulo Nagamura arrives after a stint with Sporting Kansas City's feeder club, Swope Park Rangers. While managing Rangers he often used a 4-3-3 formation so it would be likely that Ferreira would lead the line if that transpires in Houston.
David Ayala to Portland Timbers
Age : 19 (26/07/02)
Nationality : Argentinian
Position : Defensive midfield
Fee/Signed from : £2.86m/Estudiantes (Argentina)
The signing of David Ayala marks a different approach from the Portland Timbers recruitment team. Many of their recent signings have been made while they're in their prime and have resulted in quite an old squad. Alongside the Columbus Crew and Sporting Kansas City, Portland had the oldest starting eleven. With the departure of 35-year-old club icon Diego Valeri and veteran goalkeeper Steve Clark this should slightly drop in 2022.
Ayala is an appealing signing for the Timbers faithful. Arriving from Estudiantes where he had been the lynchpin in their midfield since coming through the academy, he should fit in seamlessly at Providence Park. Some scouts in Argentina even described as "the next Javier Mascherano", not bad praise at all.
His most impressive attribute is his ability to recover the ball efficiently. Across his 19 appearances in the top-flight he has averaged 7.58 interceptions per 90 minutes and 12.07 recoveries. Not only is he outstanding defensively but also a competent passer, his best role is as a deep lying playmaker.
This means he is perfect for Gio Savarese's Portland team. Since his appointment in 2018, he has used a 4-2-3-1 set up with two holding midfielders. En route to the MLS Cup final last season, Diego Chara and Cristhian Paredes often filled these roles. They complimented each other superbly as Chara is the more energtic of the two despite his ageing legs. The Colombian is active both on and off the ball while Paredes tends to sit a bit deeper. It would be likely that Ayala would replace Paredes as the 19-year-old's attritbutes suits the deeper role better. This will leave Savarese with impressive depth in the midfield department, Ayala, Chara, Parades, the currently injured Eryk Williamson and George Fochive means they are well equipped for the forthcoming campaign.