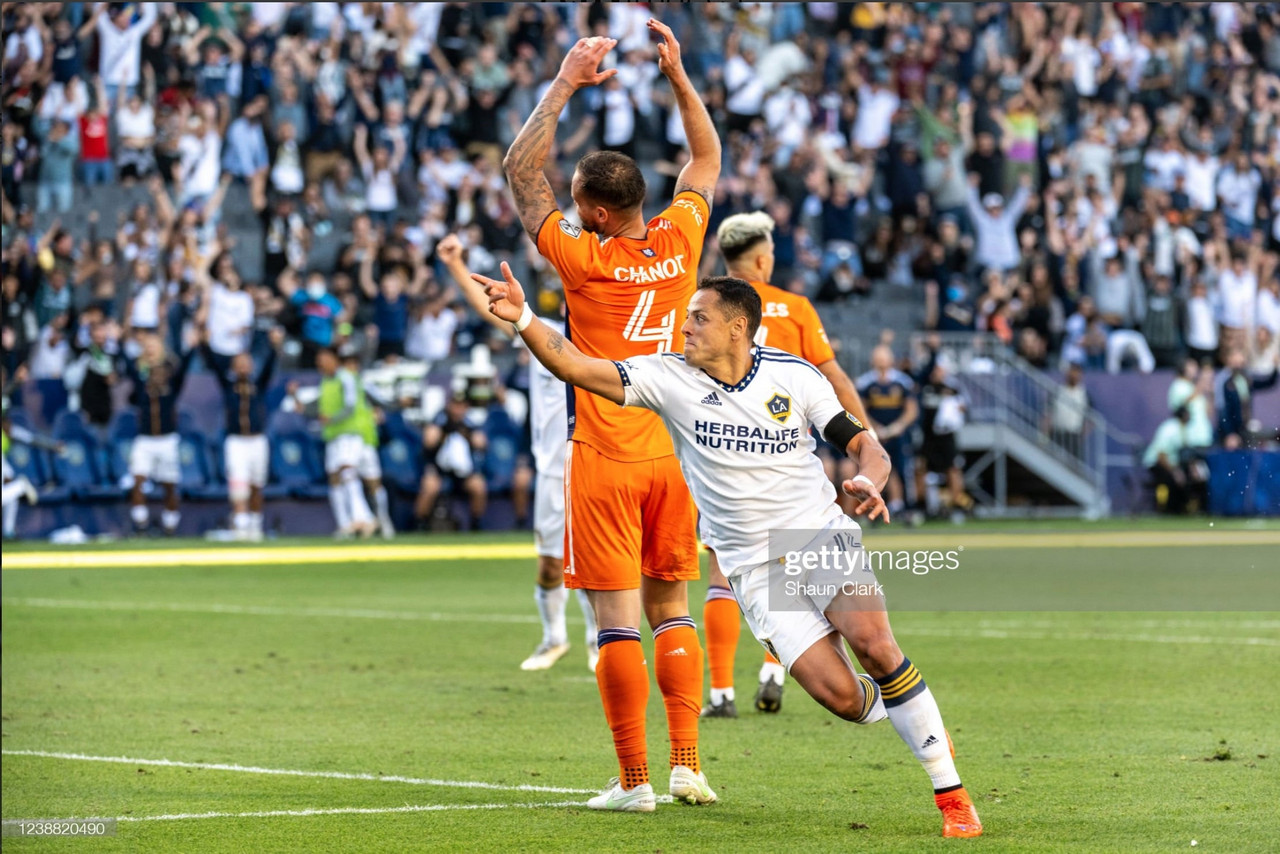 The main talking points from a hectic opening weekend in Major League Soccer.
1) Romell Quioto loses it
Quioto is entering his sixth season in MLS this campaign. The Honduran has split his time in the league between the Houston Dynamo and CF Montreal but in Sunday's game at Orlando his head just went. After Antonio Carlos ushered the ball out for an Orlando goal kick he gave Quioto a slight push. The 30-year-old reacted and wasn't best pleased with the attention Carlos was giving him, returning the favour with another minute shove. It wasn't until Carlos' centre-back partner Robin Jansson got involved that the CF Montreal striker truly saw red. Once Jansson was over, Quioto pushed two fists into the Swedes chest and referee Marcos de Oliveira had no choice but to send him off. This wasn't the only time de Oliveira reached for his back pocket during the game as Jansson was also sent off 15 minutes later. He was initially booked for his part in the altercation with Quioto but was shown a second yellow after bodychecking a Montreal player in the 81st minute.
2) Caleb Wiley seals the deal for Atlanta
Two of MLS' more recognisable franchises faced off at the Mercedes-Benz Arena this weekend as Atlanta United hosted Sporting Kansas City. The visitors had just pulled a goal back through last seasons top scorer Daniel Salloi before 17-year-old Wiley marked his entrance with a bang. This was Wiley's first ever professional appearance and had been on the pitch for 14 minutes before sealing the victory. He raced onto a ball through the middle before toe-poking it past an onrushing Tim Melia. Quite the way to make sure of the three points as Atlanta ran out 3-1 victors.
3) Austin hammer Cincinnati
Since their debut season in 2019 Cincinnati have developed quite a reputation. A reputation of the wrong sort, they have been the worst side in 2020 and in 2021. So in true Cincinnati style they kicked off 2022 losing 5-0 to a team that comfortably missed out on the playoffs last season in Austin. Goals from Alex Ring, Sebastian Driussi, an Alec Kann own goal and two from Cecilio Dominguez condemned Cincinnati's new manager Pat Noonan to the worst start possible.
4) A tale of three strikers in Carson
Last seasons MLS Cup winners New York City started their defence of the trophy with a trip to Los Angeles. In what was a relatively even game without much incident, the final five minutes was completely different. First, Javier Hernandez scored a superb goal. Twisting and turning the City defenders before hitting a strike right into the top corner. Although this turned out to be the match-winner it could have been very very different. Last years golden boot winner Valentin Castellanos, who was quiet throughout, set up Heber for a guilt-edged opportunity to level for the visitors minutes after they had conceded. But in the 92nd minute, the Brazilian placed his shot wide of the post. On a side note, the Galaxy looked a much more solid outfit than they did at periods in 2021 with centre-back Sega Coulibaly particularly impressive.
5) New look Houston
Houston Dynamo might as well be called Sporting Kansas City 2.0. Ok, Kansas City have been a lot more successful over the past few years but after one game Paulo Nagamura's (who played and coached in Kansas) team shared a lot of similarities with Peter Vermes' Sporting Kansas City side. Vermes has very rarely if ever moved away from his preferred 4-3-3 formation with a strong onus on building from the back. These two aspects were extremely evident in Houston's first game of the 2022 season. Their midfield was also relatively similar with Mathias Vera playing in the holding role of the trio. Which over in Kansas had been expertly played by Ilie Sanchez for a number of years before his move to LAFC this off season. While, Darwin Ceren and Memo Rodriguez occupied the more advanced midfield positions. Rodriguez was given more license to roam as Ceren played in the number eight role. Other aspects that could be compared with Vermes was the high-press that Nagamura got Houston playing although Real Salt Lake very rarely built from the back so in yesterday's match it did not result in any high turnovers. And secondly the use of Griffin Dorsey as a right-back. Dorsey spent the majority of his rookie year as a winger but played extremely well as a right-back before he was injured as the clock hit half-time. The 22-year-old was extremely advanced during the 45 minutes he spent on the pitch as his replacement Zarek Valentin, a more competent defender lacked the attacking output that Dorsey showed. This drew comparisons to Graham Zusi, who started off his career as a right winger but now plays as a right-back.
Nagamura and Houston were only able to draw against Real Salt Lake 0-0, but there was promising signs. Although, one disappointment was the lack of touches Carlos Ferreira had in the opposition box (he didn't register a single one in the first half). Also, Real Salt Lake were very content to sit in a structured 4-4-2 and allow Houston to have the ball (62% possesion to RSL's 38%). Going forward it will be interesting to see how Houston's set up works against a more adventurous team