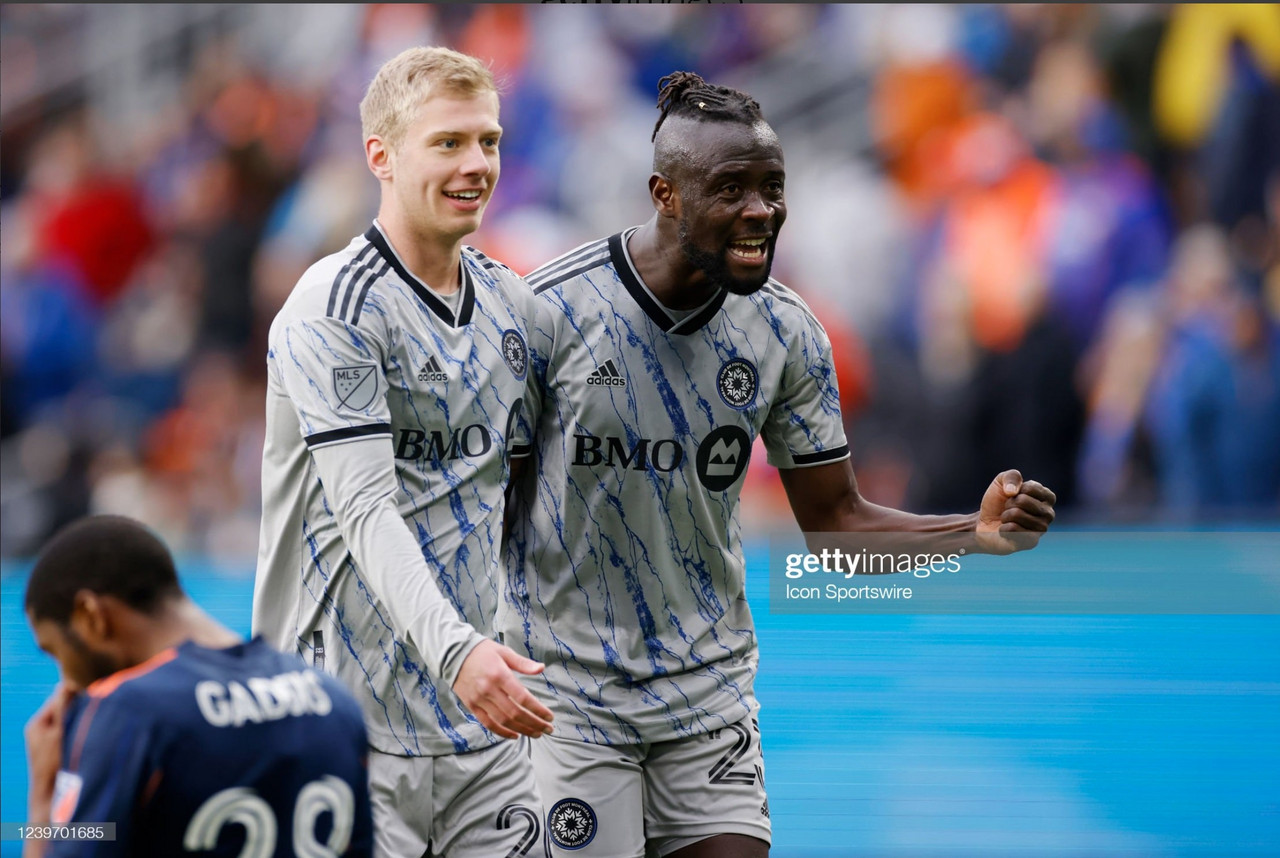 Week 6 of Major League Soccer was full of goals and wonderful strikes including Maxi Urruti's at San Jose.
Here's this week's talking points.
LAFC head to the top of the West
Steve Cherundolo's impressive start to life in Los Angeles continued on Saturday with a 4-2 away to Orlando. A topsy-turvy first half ended 2-2 with ex-LA full-back João Moutinho equalising just before the break.
But in the second half, the visitors pulled away from their hosts. Ilie Sanchez scored his first for the club since joining from Sporting Kansas City before Kwadwo Opoku made sure of the three points in the 93rd minute.
Toronto heap more problems on NYC
From Bob Bradley's old club to his current one. Toronto got their second win in a row on Saturday as NYCFC's disappointing start carries on. They have only picked up three points on one occasion this season and that was against a Montréal side who hadn't won until this weekend.
In Toronto, they looked relatively abject going forward while Bob Bradley's team was able to control the game despite having less of the ball. Jesus Jimenez scored his third in five games in the 31st minute and then 12 minutes later Thiago Martins headed in an own goal to make matters worse. Heber did pull one back for the visitors but it was too little too late.
They will need to improve if they are to beat the Seattle Sounders in their CONCACAF Champions League semi-final on Wednesday.
A thriller in Cincinnati
Now, Cincinnati do seem to appear regularly on this list, but that is because they're so entertaining. One week they're winning away against an Orlando side they weren't expected to beat while this week they fell slightly short in a seven goal classic.
In their six games so far this campaign there have been 20 goals. Eight for and 14 against. Well, three and four of those respectively came on Saturday.
Djordje Mihailovic was the hero for their counterparts Montreal with an impressive brace, his first was particularly impressive. But Brandon Vazquez continued his goal-scoring form as he added his fifth so far this season. He is the one to watch out for for Pat Noonan's outfit.
Samuel's Grand while Bonilla has a bad day
Like their fellow MLS finalists, NYCFC. Portland are also struggling at the start of the 2022 campaign. A poor performance in a 3-1 defeat to the LA Galaxy compounded these issues. Pablo Bonilla in particular struggled.
Both of Galaxy's first two goals came down his side. With French Winger Samuel Grandsir causing him all sorts of problems. Grandsir crossed the ball for Chicharito for the first as the second came through a BIll Tuiloma own goal also from a Grandsir cut back.
To make matters worse, Bonilla was sent off just before half time a wild hand was pushed into Rayan Raveloson's chest in close proximity to referee Saghafi. It was a potentially harsh red card but also a silly thing to do.
Unlike Bonilla, Tuiloma was able to make up for his earlier mistake with a glorious free-kick that gave Portland some hope of a comeback. This was short-lived as eight minutes later, again down Galaxy's left, Raheem Edwards beat substitute Justin Rasmussen and pulled the ball back to an unmarked Chicharito for his second of the match.
Greg Vanney's side however did also finish with ten men. Mark Delgado was shown a second yellow card in the 61st minute but The Timbers couldn't capitalise on Galaxy's loss in numbers.
Urruti's wondergoal
Austin will be slightly disappointed with the outcome of their trip to the San Jose Earthquakes. 2-0 up with 20 minutes to go, Josh Wolff will be annoyed to have only come away with a point but the moment of the game was a moment of magic from Maxi Urruti.
The Argentinian controlled a long pass from Julio Cascante and on the half volley thumped the ball past JT Marcinkowski from 20 yards out, a thrilling strike and one of the goals of the season so far in MLS.