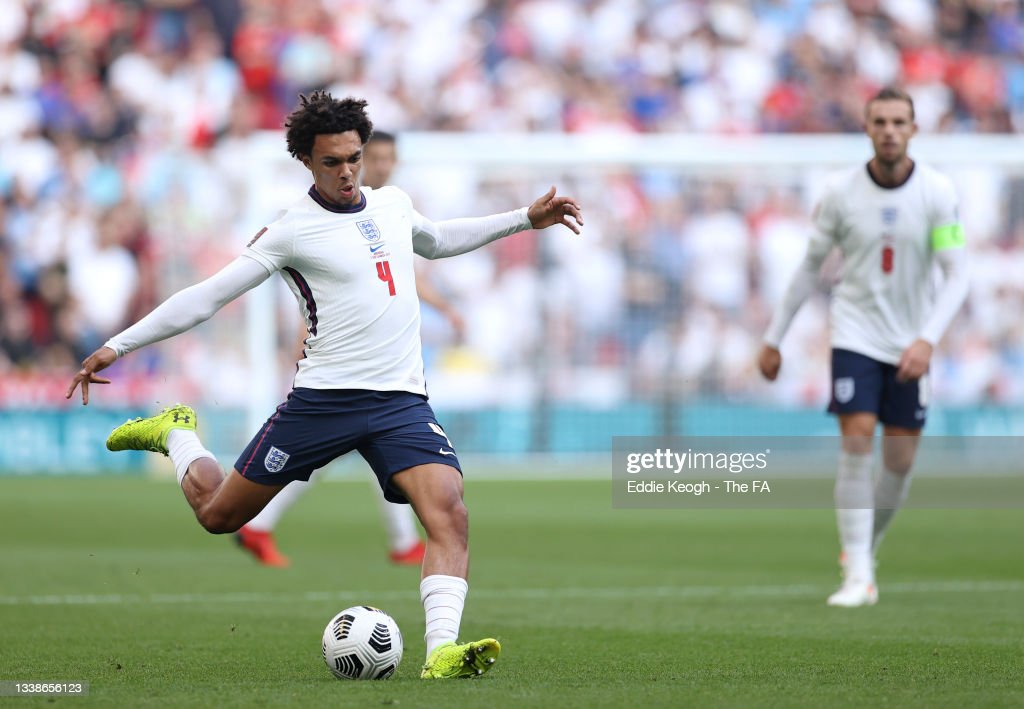 Gareth Southgate's side suffered yet another defeat in a dismal display at the San Siro. As a consequence, The Three Lions have been relegated from Group 3 and will be unseeded in the Euro 2024 Qualifying draw. Only two nations are yet to score a single non-penalty goal in this years UEFA Nations League- San Marino and England.
It is evident that England are crying out for a creative spark which makes the decision baffling to leave the defender who has created more chances and has more assists than anyone else in his position over the last four years on the bench. But not surprising given Southgate's track record.
There is no doubt that Trent has revolutionised the right-back role. He embodies the evolution of the modern day full back with a greater emphasis on going forwards than backwards. Southgate must let the shackles off and let his biggest creative outlet roam free to inject much needed quality into a stale and lacklustre side.
Speaking to The Telegraph earlier this year, Liverpool assistant manager Pep Lijnders urged Southgate to embrace Alexander-Arnold's attacking threat and make him the national team's Cafu. Lijnders has suggested that if England are to get the best out of Trent then they must abandon their cautious approach.
"It is only my opinion but if you see the game in an attacking way, he gave that position such a creative boost over the last few years. True or not? Like Cafu did in the past", said Klopp's assistant.
"For me there are no limits and if you see the game in a certain way then, for sure (Alexander-Arnold will shine in Qatar). But you can see the game in many different ways".
Lijnders mentioned seeing the game "in an attacking way" which can only allude to England's more conservative approach which is a clear contrast to Klopp's side.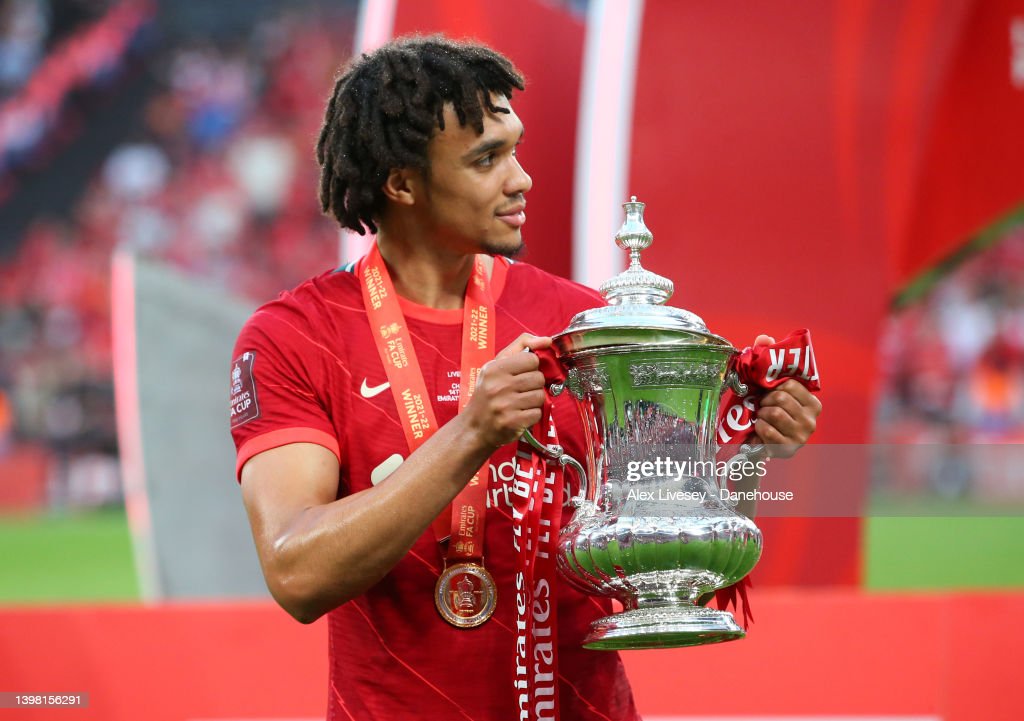 The 23 year old even has the approval of Cafu himself. Speaking to the BBC in May, the Brazilian revealed his admiration for Alexander-Arnold, admitting that he sees shades of himself in the young right-back.
"His progress over the last few years has been amazing and for sure is one of the best right-backs in the world."
He is young, strong and has developed hugely considering his age. He also has a lot of experience and I see a lot of similarities between him and myself."
"We both had a will and commitment to attack, to go forward and have the boldness to shoot and to put the crosses in. The diagonal movements he makes on the pitch are also similar to what I was making as a player."
High praise from one of the best to ever do it.
More than just a right-back.
His pinpoint passing has drawn comparisons to David Beckham:
With a wand of a right foot, it is also like having Kevin De Bruyne at right-back- a playmaker who can cause all sorts of trouble from deep through inviting crosses and precise through balls.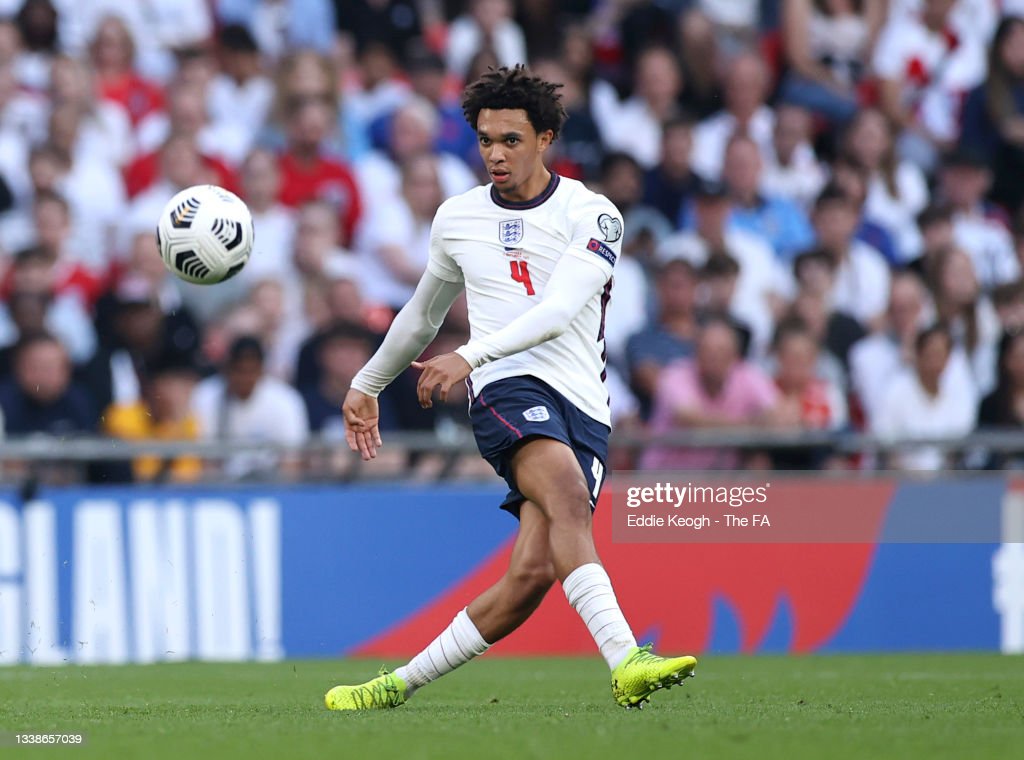 With teams inevitably parking the bus against England in the World Cup, Alexander Arnold offers something that the other right backs as well the majority of the squad can't provide. He will be pivotal to breaking down deep blocks and gives the extra edge that is vital in knockout football.
Watching Reece James struggle to break down the resolute Italian defence, it is crystal clear that he does not possess the same attacking quality as his Scouse teammate. This was evidently shown in his continuous poor delivery and disappointing set-pieces. He can not play that long diagonal switch to the left wing and can not start a counter attack with a singular pass like Alexander-Arnold.
The fact that Trent is not a guaranteed starter speaks volumes about Southgate's incompetence and his negative philosophy. Countries like Brazil, Spain and Argentina would have Alexander- Arnold as one of the first names of the team sheet as they prioritise ruthless attacking football and the will to tear their opponent apart. They are expected to have the ball so instead of worrying about the opposition winger, their goal is to maximise their strengths in order to outweigh a potential weakness. This is exactly the philosophy that should be adopted if England are to be triumph in Qatar- playing to your team's strengths instead of their weaknesses.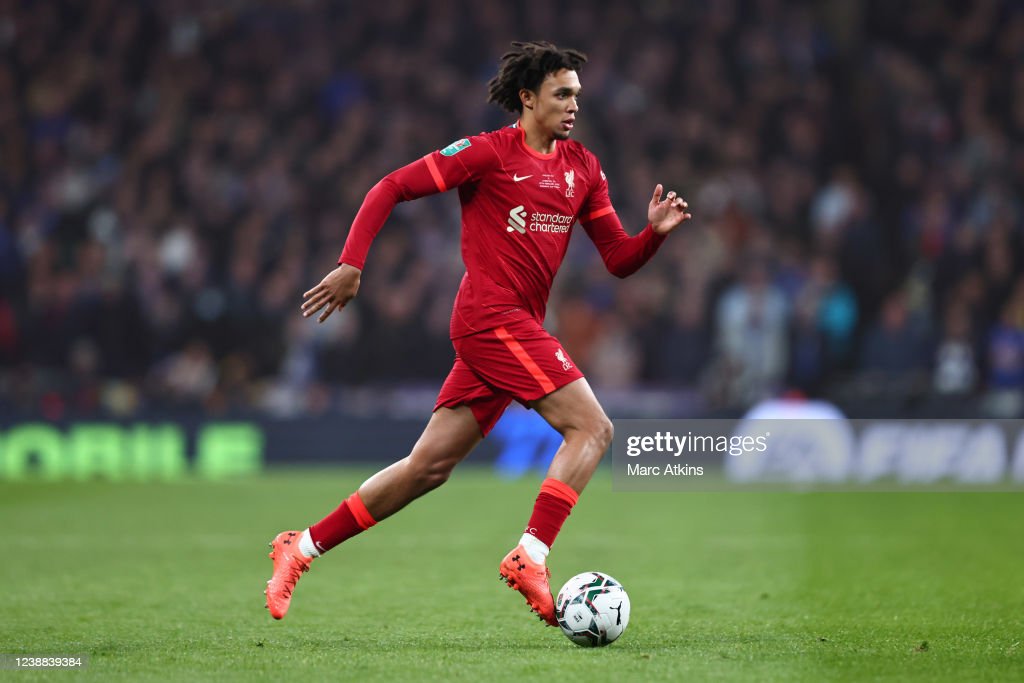 Is he their best defensive option?
Everyone is aware of Trent's attacking capabilities but it is his defending which critics argue let him down and has come under scrutiny this season especially. It is certainly an aspect that he can improve on but this does not make him a bad defender by any means.
It has been claimed that his two main competitors- Kyle Walker and Reece James are far superior defensively but this is far from the truth. They haven't exactly covered themselves in glory in their previous England games.
Walker was caught out by a high ball and then failed to shut down Raspadori which led to Italy's opening goal. He is known to be rash and has been guilty of some clumsy moments as his career slowly winds down to an end.
Back in June, James had a lapse of concentration and foolishly brought down the Hungary forward in the box leading to Dominik Szoboszlai converting the deciding penalty.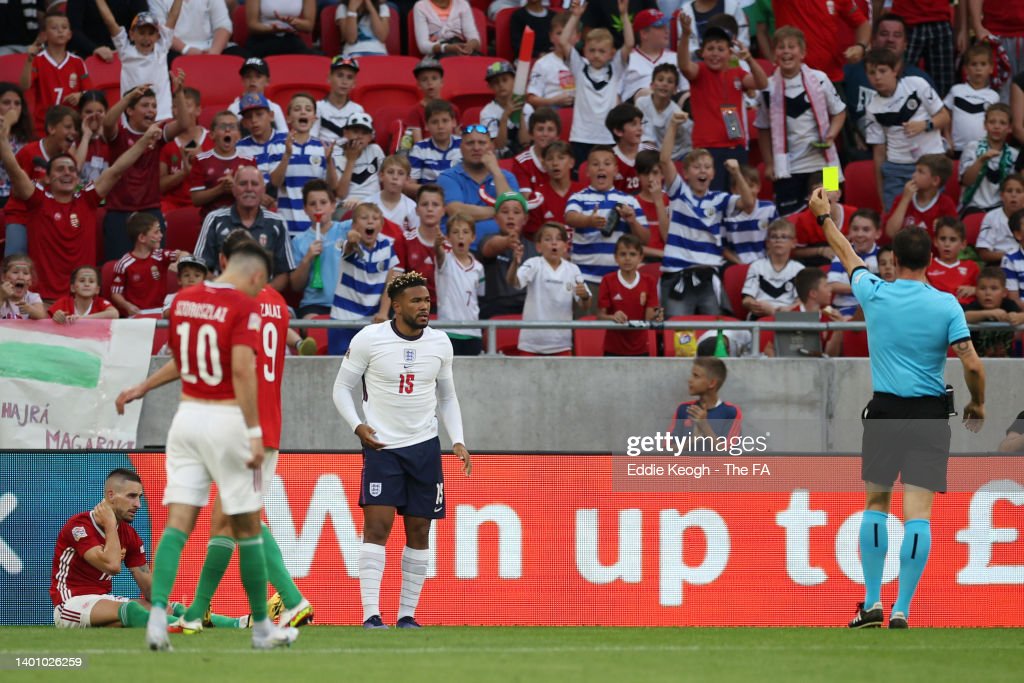 This is not to say that Alexander-Arnold does not have his defensive frailties but it feels like his mistakes are highlighted far more than anyone else when other defenders errors seem to be brushed aside.
One thing is for certain: Trent Alexander-Arnold should be starting for England in the World Cup if they have any ambitions to lift the famous trophy.
Alexander-Arnold holds the key to England's success. It is up to Southgate if he is to be unlocked.