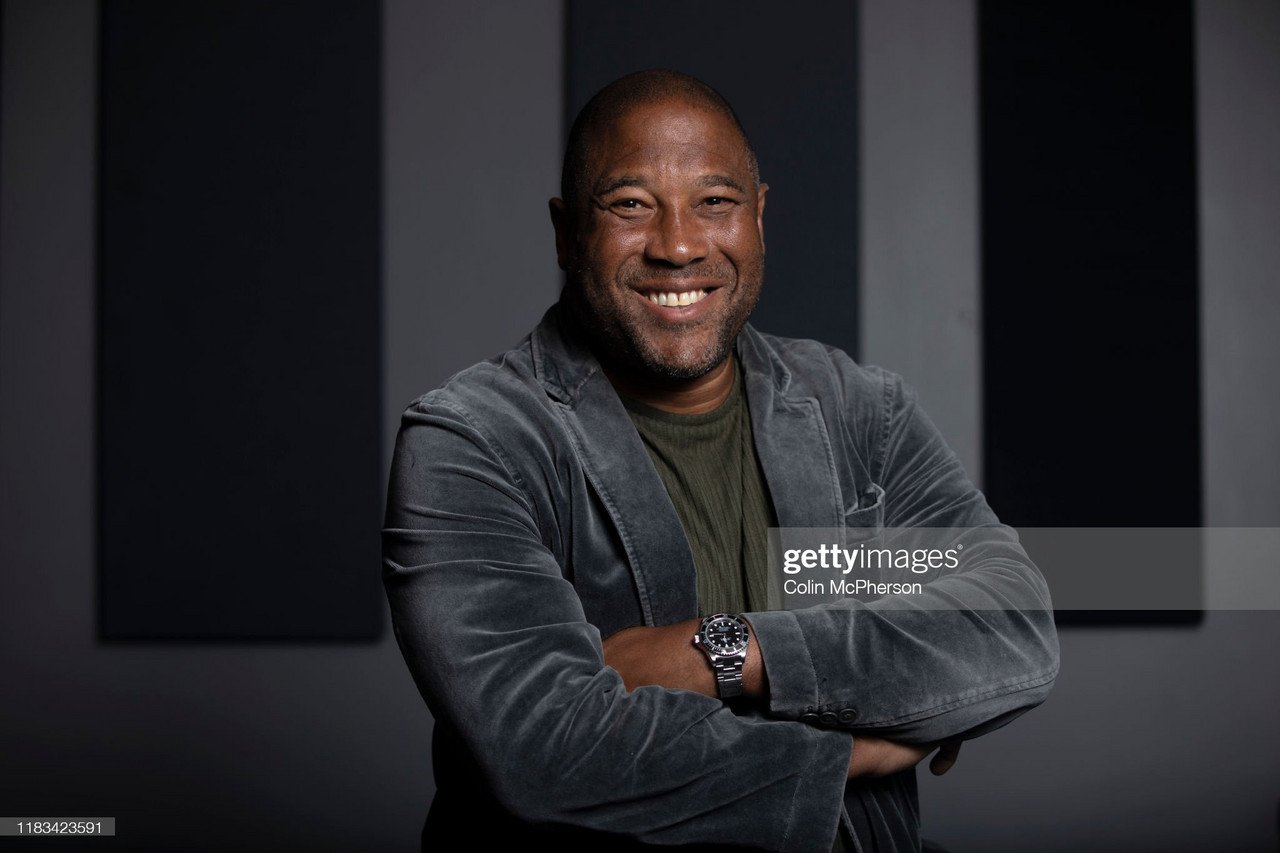 England and Wales face off in the last group game tonight, with England looking to secure the top spot in Group B. Wales will need a miracle to qualify for the knockout stages, with the Red Dragons needing a 4-0 win over the Three Lions, whilst also hoping Iran beat the USA.
Liverpool and England legend John Barnes played over 70 games for the Three Lions, however, injuries kept him out of crucial World Cup games. The footballer-turned-pundit spoke to BonusCodeBets ahead of the World Cup in Qatar and spoke about how the England and Wales squads will fair in the delayed edition of the tournament in the Middle East.
Speaking before the tournament started, Barnes believed both England and Wales would go onto qualify for the latter stages in Qatar:
"It depends who you get in the next round, once you're out of the groups, it becomes a harder round."
"I expect England to get through to the last 16 then to the quarter finals, and with a bit of luck, they can go all the way. The most important thing is to get through and see who we draw."
"Similarly with Wales, it's obviously going to be harder for the team who finish second in the group because they have to play one of the top teams whereas if you win the group, you go to the quarter finals, and then see who you draw but I think if Wales getting through to the last 16 would be classed as a success for them."
Wales are competing in their first World Cup in 64 years, and Barnes looked ahead at a special occasion for Cymru:
"I think Wales have played well to get there, they're a young side. It's their first World Cup since 1958, which is going to be fantastic for them. I think if you look at the group, England will win the group. Wales can obviously go through with them, you've got Iran and USA as well, so I expect England and Wales to go through but England to top the group."
There's been much debate in the footballing world about the fatigue of players. With the world cup being midseason, there has been a panic to force games into midweek, in order to avoid a longer season. This unfortunately means an increase in injuries before the tournament. The likes of Paul Pogo, Ben Chilwell and Timo Werner were kept out of the tournament as a result of injuries. Fixture congestion contributes to this. However, Barnes believes this is a better time to hold the World Cup:
"Players haven't played that many games, we're about 11 games into the season, rather than waiting for a World Cup at the end of a season, when there's injuries and tired players, now is the good time to be going into it. I think it's going to be a fantastic tournament."
"Harry Kane is a key player of course. I also think Raheem Sterling and Phil Foden. Sterling in particular, he's not doing as well as he has been for Chelsea but for England he always does well. When he does well, England does well and I think that's the same for Declan Rice and Jude Bellingham too. Rice and Kalvin Phillips were important in the Euros in that run and as much as they are unsung heroes, and they're not scoring goals, they protect the back four. Jude Bellingham and Declan Rice are very important to the balance of the team.
* Exclusive quotes provided by Bonus Code Bets. Please gamble responsibly. GamCare offer a free and confidential service for those who may require further support*