The quarter-final draw for the Coupe de France Feminine was made today, and it was certainly harsh on the two remaining Division 2 Feminine sides.
With two all Division 1 Feminine clashes to be played and the other two ties involving the top two in France, there promises to be plenty of drama and quality on show in the last eight, nonetheless.
Tough going for D2
Tuesday's draw was very unkind to the two second tier teams that remain in the competition; Dijon and Metz.
The former were drawn away to the biggest club in the land, Olympique Lyonnais, whilst the latter will face their nearest rivals for the D1 title, Paris Saint-Germain, also on the road.
The two D2 clubs certainly have a lot of fight in them ready for the ties though, as they have shown already in the competition. In the last round, Dijon came through 4-3 winners in a thrilling match with Grenoble Claix, whilst Metz also edged through, beating Val d'Orge 2-1.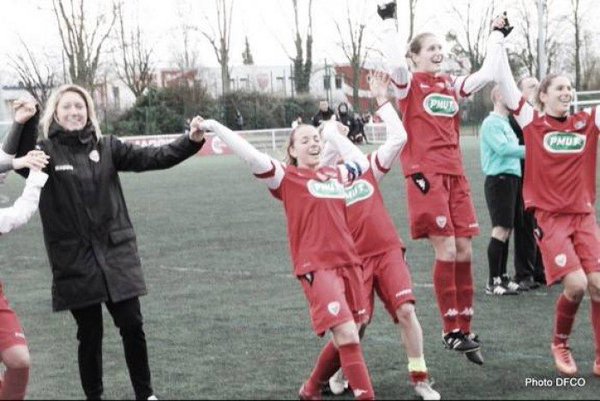 However, the step-up from clashing with D2 sides to facing these two giants is a huge one, with them more than underdogs as a result.
All D1 semi-finals likely
With Lyon and Paris both more than expected to progress to the last four, we should have a semi-final draw on our hands with teams who are all in the top flight. This is because the other two quarter-finals are made up of four D1 sides.
Rodez will face Guingamp in one of the ties, whilst the other pits Montpellier against VGA Saint-Maur. In the latter, Montpellier are more than overwhelming favourites, with them pushing for a Champions League place in the league whilst their opponents look likely to be relegated this season.
The other tie, meanwhile, is a lot tighter to call. Rodez will go into the game as favourites, sitting higher up in the standings than their opponents, but Guingamp have showed recent signs of improvement that cannot be ignored. It will be the closest game of the four, however, that much is certain.