AS Monaco directors were left seething yesterday after the decision was made to move Granville's home cup tie against ten-time cup winners Marseille to the Stade Michel d'Ornano, the home of Caen. The tie has been scheduled for March 3rd, the day before Monaco's league game away to Caen at the same ground.
Granville's cup tie has been moved as a result of their unexpected cup run, which has seen the fifth tier side reach the quarter-finals of France's major cup competition, the Coupe de France. However, they are unable to play at their actual home during this round, despite winning an appeal to stage their last 16 match against Bourg-en-Bresse at their raucous home Stade Louis-Dior on the condition that their pitch was extended and that special parking was provided for the referee.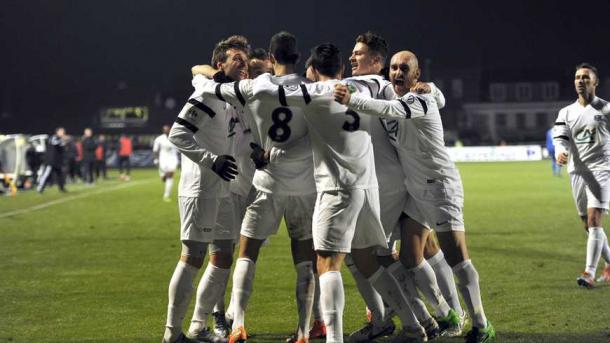 Monaco release statement of discontent
Monaco have been appaled by the scheduling decision and have vented their fury in a similar manner, via a statement released on their website on Wednesday morning.
It states that the club wish to "express their displeasure" of the scheduling of the Coupe de France quarter-final tie between Granville and Marseille a day before their league outing on the same pitch against Caen.
They proclaimed that partaking in two fixtures in less than 24 hours on the same ground during winter, with the possibility of extra-time, would be "catastrophic for the spectacle of the game and would be a reckless risk to the health of the players".
Monaco say they hope the authorities will realise this "grotesque situation" and take the necessary measures at a time when French football claims to improve its competitiveness and attractiveness."
Clearly dissatisfied with a decision to put them at a disadvantage, Monaco are desperate for one of the two games to be rescheduled.
They sit second in Ligue 1, eight points ahead of third placed local rivals OGC Nice, but a startling 24 points behind first place Paris Saint Germain, who are unbeaten this season, drawing only four of their 27 matches.