The season has abruptly ended for Girondins de Bordeaux attacking midfielder, Nicolas Maurice-Belay.
Maurice-Belay, 30, made the decision to undergo arthroscopic surgery on his right knee to repair his cartilage after recurrent knee problems throughout the seasons restricted him to just one goal and a pair of assists over 18 appearances for Bordeaux.
The Frenchman, who began his career as a youth player for fellow Ligue 1 club AS Monaco, has been with Les Girondins since 2011, with 148 league appearances and a combined total of 27 goals and assists to his name with Bordeaux against other top-division French sides.
Injury woes for Les Girondins
Bordeaux manager Willy Sagnol, who has had to deal with a fair amount of injuries as of late, announced the news Thursday. The club's top 'keeper Cedric Carrasso is out for the rest of the campaign with a knee ailment, and midfielder Jaroslav Plasil will be sitting out for six weeks, also due to knee problems. Definitely a knee issue present at the club.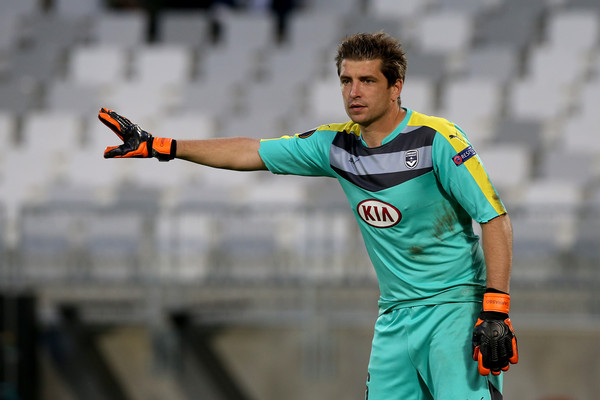 Sagnol does, however, have multiple players returning as the club's Matchday 28 fixture with Stade Reims looms. The former French international said that "seeing some players coming back is great news" at his press conference.
If everything goes Bordeaux's way this weekend, the club could be sitting at fifth in the congested top half of the league table. The team has struggled in February, with just one win in five matches leading into their bout with Stade Reims.
It won't be easy, especially without Maurice-Belay and potentially Cheick Diabate, who Bordeaux will "see on Friday whether he can take the field against Reims."
Currently, Bordeaux have 37 points through 27 matches in Ligue 1 play, tied in ninth in the table with Angers SCO, who hold the goal difference tiebreaker over Bordeaux. Paris Saint-Germain and Monaco seem to have the top two spots locked up, but the rest of the top positions in the standings will go down to the wire and are heavily-contested.