Katrin Schmidt has returned to FC Rosengård on a temporary basis, in the form of a one-month loan from Djurgården.
The reigning Damallsvenskan champions have had to deal with a number of injuries in pre-season and, whilst most should recover for the start of the new domestic campaign at the beginning of April, many will not in time for two crucial European fixtures before that.
Rosengård have thus turned to a familiar face for help in the form of Schmidt, who spent three years with the club before leaving ahead of the 2015 season.
Big games coming up
Whilst it's still over a month until the return of the Damallsvenskan, Rosengård have two potentially season-defining fixtures coming up in March as they face 1. FFC Frankfurt in the quarter-finals of the UEFA Women's Champions League.
The holders of the European crown will travel to Sweden on Wednesday 23 March, before hosting their opponents back in Germany exactly seven days later, with the winner likely to face VfL Wolfsburg, who are the favourites in their last eight tie with Brescia.
With such a tough opposition to come, Rosengård cannot afford to be under strength and so the return of Schmidt makes perfect sense, with her proven at the highest level and sure to provide great cover for the time being.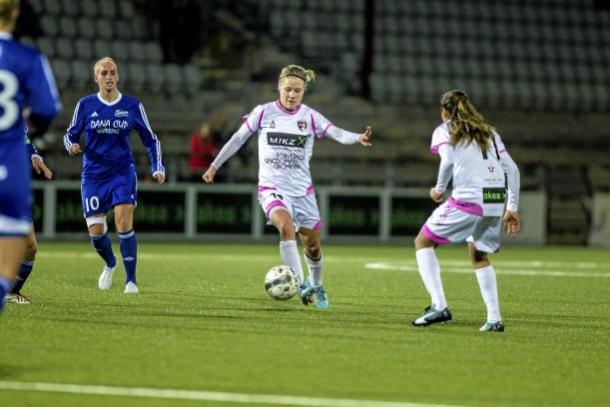 Djurgården happy to help
The deal does jeopardise Schmidt's pre-season with her parent club Djurgården, but comments from their Sporting Director, Christian Kinnunen, highlighted the brighter side of the move.
Speaking to the club's official website, Kinnunen said that the loan provides the midfielder with an "opportunity" to play in the Champions League and, thus, "bring important experience back to Djurgården."
He added that it is also "a good economic deal for the club," who are looking to make a mark in the top flight this season after winning promotion from the Elitettan.