Linköpings FC have been dealt a blow ahead of the new Damallsvenskan season as Alexandra Lindberg has terminated her contract with the club.
A press release by the Swedes cited 'personal reasons' being behind her decision to do so, with the young centre-back leaving the club before even playing a game for them - having joined from Hammarby IF during the off-season.
Lindberg signed a two-year contract when she made that switch over the winter, but has cancelled the deal ahead of the 2016 season.
Promising signing falls through
The departure of the young defender may not seem like a huge loss given that she is yet to play for the team, but Lindberg was a very promising signing for Linköping.
The 22-year-old was one of Hammarby's star performers in an otherwise dark 2015 season, one which ended in their relegation to the Elitettan just a year after they were promoted from it, and so her exit from the club when they went down was never a surprise.
However, we will unfortunately not get to see what Lindberg can do with one of the big guns in the Damallsvenskan just yet.
Speaking to the club's official website, manager Martin Sjögren described the situation as an "unfortunate" one, but one in which they have to understand the player's reasoning and feelings.
"It is never a good situation that a player is not happy," he continued, adding that it is always going to be a situation that will be "unsustainable in the long run," so there is no point in trying to force the player to stay.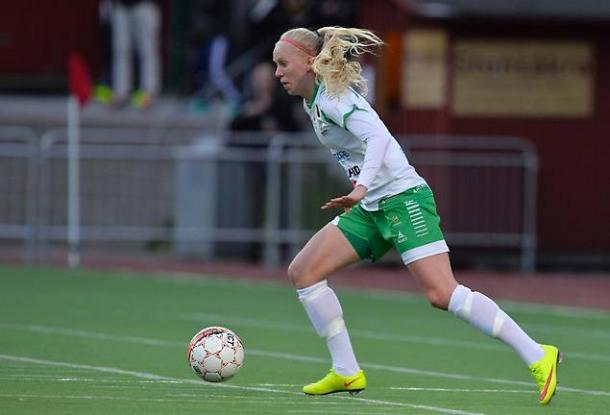 Sjögren hints at further signings
The departure of Lindberg leaves Linköping a player light ahead of the new season, and Sjögren suggested that he will amend that before the big kick-off next month.
"[We are] in a position where we now have a vacancy in the squad that needs to be filled," the manager explained, with defence certainly an area where a team cannot afford to leave themselves depleted.
"It remains to see what we will do with that place," he said, but it seems that the club will get to work on filling it in quickly.