Former Spain international Xavi believes England can go all the way in France and win their first European Championship.
After a disappointing World Cup exit back in 2014, Roy Hodgson's side came back stronger with a tremendous qualifying campaign, topping their group.
The Three Lions have reached the semi-final stage on two occasions, in 1968 and 1996, but they last won silverware back in 1966 when they lifted the World Cup.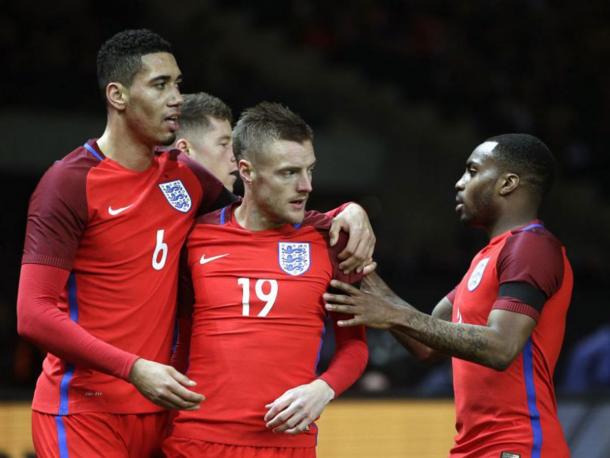 Young side has similarities to successful Spain
Xavi, who won back-to-back European Championship's with Spain in 2008 and 2012, believes this England side has similarities to that team.
"I think England have a real chance," he told The Mirror.
"Before we [Spain] won our first title I believe it was the pressure that meant we never progressed past the quarter-finals."
The 36-year-old spoke of the quality that was in the squad, and that the pressure mounted up and got to them in the major tournaments.
New generation of English football
When you think of England's golden generation, Frank Lampard, Paul Scholes, David Beckham and Steven Gerrard all spring to mind.
Xavi believes that England side had the same pressure on them as his Spain side did, however, the former Barcelona captain spoke of the talent that is currently in the England side.
"Now England have this new generation of [Harry] Kane, [Raheem] Sterling, Dele Alli and the English guys that [are] doing incredible things for Leicester [City]," he said.
The former Spain international believes there won't be the same expectation on the side that are going to Euro 2016, and he stated that this may work to their advantage.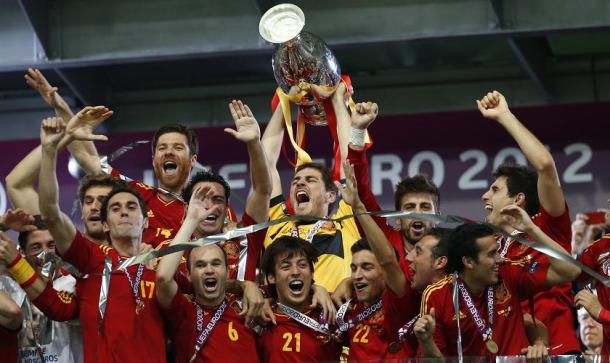 Spain can win three in-a-row
Xavi can see no reason why Vincent del Bosque's Spain side can't win their third European Championship in-a-row, and he believes the side Spain have now can beat anybody.
He spoke of the new generation of players that are coming through into the side, and with the experienced players like Cesc Fabregas, Gerard Pique, Sergio Ramos and Andres Iniesta, there is every chance they could also go all the way.
He added: "Of course it will be difficult, but there is a lot of reasons to be confident. Germany will be another of the big favourites. They are current world champions and have some exceptional players."
You can't underestimate the importance of playing at home and France have to be considered too, Xavi said.