If there is one team that is a bit of an unknown quantity in Group B of Euro 2016 it is certainly Slovakia. Martin Skrtel is the only player who plies his trade in the English Premier League, though a handful of their squad have graced Italy's Serie A this season.
Slovakian secrets
To add to the complications, Head Coach Jan Kozak adapts his tactical set-up dependent upon the strengths of the opposition. One man who has attempted to identify an insight into Slovakia's approach is Wales' Joe Allen. The central midfielder's country begin their first major tournament for nearly 60 years against Slovakia in just over two weeks time, a game that could be crucial to both countries hopes of qualifying from the group stages.
Allen signed for Liverpool three years ago at the same time as Slovakian defender Martin Skrtel and the Welshman has been trying to develop some inside knowledge to bring back to Chris Coleman's training camp. The former Swansea player admitted that Skrtel has "not been very forthcoming" and that the players have "joked about it as the tournament draws closer".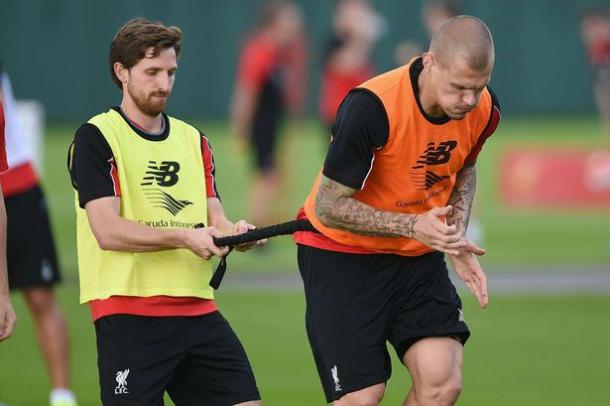 Wales will be ready
Despite Skrtel's cagey approach, Allen admitted that Wales will "do our homework and make sure we know exactly everything about them, what we're up against". He went on to explain to BBC Sport that "when that first game comes around we will know exactly what's necessary to come through with three points".
The clash will take place on the 11th June, with any eventual winner giving themselves real hope of qualifying for the next stage before matches with England and Russia. The match could also mark the final encounter between Allen and Skrtel, with the latter recently linked with a move away from Anfield to Turkish club Besiktas. Either way, when that first ball is kicked, the two players will be putting their friendship to one side in an attempt to gain the upper hand for their respective countries.