Italy medics have confirmed that Thiago Motta and Riccardo Montolivo have recovered from their injuries, whilst Daniele De Rossi is "still struggling" ahead of the European Championship's.
The two veteran midfielders from Paris Saint Germain and AC Milan respectively have appeared to have shaken off injury concerns after they missed training all week with right calf problems.
​Pair likely to be fully fit for France
Cheif medic Enrico Castellacci confirmed earlier this week that the duo were "to join the team in training" after he and his team recieved "comforting" news. He continued to reveal that they were positive that both would be available for the finals due to great cooperation with staff.
Unlike Motta and Montolivo who are now being assesed on how and when to be used, it remains uncertain as to whether Daniele De Rossi will be fit in time for the European finals in France.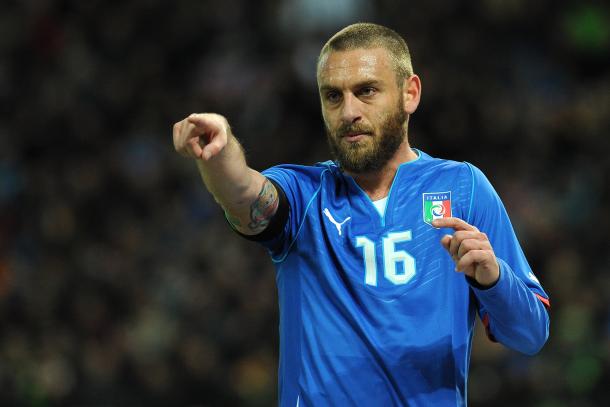 The 32 year-old has appeared for his country's senior side 101 times in a career that has spanned for just over 12 years; De Rossi featured in 25 AS Roma games last season, proving that he can still be a fundamental aspect of the Azzuri​'s plans this Summer.
Unfortunately, the midfielders' season was plagued with injury, seeing him pick up an Achilles tendon injury that he "has been carrying for a long time", according to Castellacci.
​Will the hard tackling midfielder make the cut?
Antonio Conte has to name his final 23-man squad by Tuesday night, and according to medics, De Rossi must be "evaluated day by day" in order to see if he will regain fitness in time.
Italy face Scotland in a pre-Euro friendly in Malta on Sunday night - a game that could see Motta and his compatriot Montolivo return. De Rossi is unlikely to play.