Italy come into the tournament one of few undefeated sides throughout the qualification stage but the question is whether or not they can carry this into the tournament and go that step further than in Poland and Ukraine in 2012, where they lost out to Spain in the final.
How they qualified
As aforementioned, the Azzurri came through the qualifiers undefeated with seven victories and three draws to their name.
They quickly consolidated themselves at the top of the table after three match days with three victories before having to settle for three straight draws, two of which came against their biggest competitors in the group in Croatia and Norway - who'd fight it out for second place the whole campaign with the former coming out on top in the end.
The Italian's ever known for their solid defence let just seven goals past them and despite the lookings of a dangerous attack armed with plenty firepower, managed a mere 17 goals compared to the likes of England and Poland who both netted 30+ goals in their respective groups.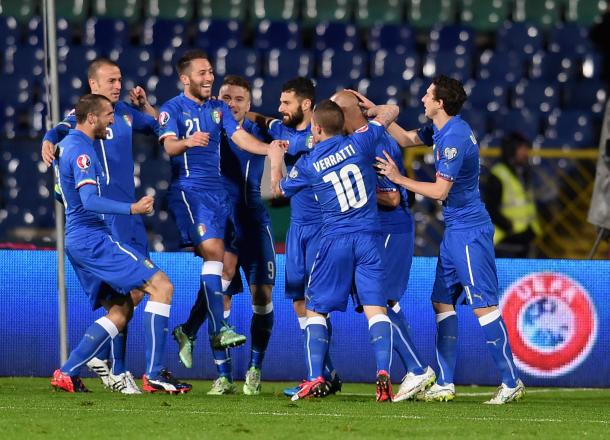 Italy made qualifying look painfully hard, at least for the adoring fans, when in reality they had no real challenges and finished the group four ahead of Croatia.
Ciao Conte
Current national team coach Antonio Conte will depart the side for Chelsea after the tournament and has been in charge since Cesare Prandelli departed after Italy's 2014 World Cup exit.
A one time runner up in the euro's, Conte is no stranger to success having won three straight Scudetti with Juventus amongst other honours as a coach.
The 46-year-old came under fire when selecting his squad after hitting out at the MLS, where snubbed Andrea Pirlo and Sebastian Giovinco (both of whom played during qualifiers) currently ply their trade: "When you make a certain choice and go to play in certain leagues, you do so taking it into account that they could pay the consequences from a footballing viewpoint."
Conte is known for his 3-5-2 and 5-3-2 setup's and it's unlikely that he'll ditch his trademark formations in France.
Strong defence but shaky attack
Italy's defence has had few faults in it since time began and they pride themselves on their solidarity at the back. Despite being able to boast top class strikers in the past, Italy severely lack an out and out goal scorer on the international stage coming into the tournament.
With Gianluigi Buffon and a dominated Juventus based backline, the solidarity of the Juventus defence reflects on the national team. Defending is at the back of the minds of the attack minded wing backs who, on form, can cause all sorts of problems.
The midfield wouldn't usually be a point of worry for the Italians but with both Claudio Marchisio and Marco Verratti out indefintely, Conte is left with a real dilemma in how to replace two of the real lynchpin's of the side.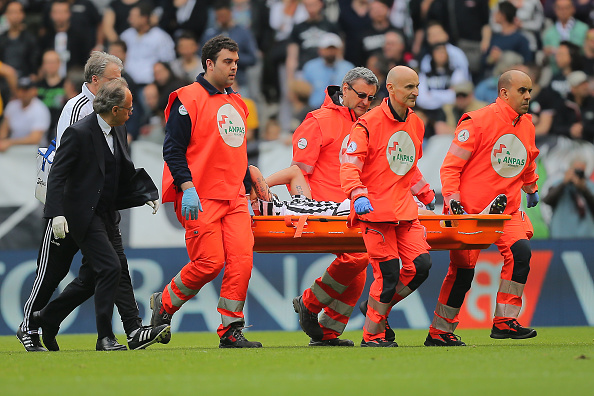 Graziano Pelle's goal against Scotland in one of Italy's two friendlies leading up to the tournament gave him the honour of being the top scorer of the Conte era with just 5 in all competitions in 19 games under Conte. Eder has largely disappointed since his naturalisation and debut and struggled domestically too over the course of the season while Ciro Immobile appears to have found some form with Torino after a few off years. Simone Zaza, lethal at Sassuolo but left out and overshadowed at Juventus. With the goal scoring exploits of Paulo Dybala last season, Zaza was often overlooked. Italy have plenty goal scorers on the team but when it comes to putting them in the net on the international stage they struggle to do so.
Small and mighty
Lorenzo Insigne could be the man to shine for the Azzurri this summer. Albeit not a definite starter in Conte's eyes, he certainly warrants a look in after a spectacular season playing alongside Gonzalo Higuain in Naples. The pint sized attacker joined an elite Serie A records club comprimising of only the great Ronaldinho having recorded double figures in both goals and assists last season with 12 and 10 respectively. Height may not be on his side but playing him up top and or behind whoever Conte decides to start at striker gives Italy a tremendous engine and a bag of skills.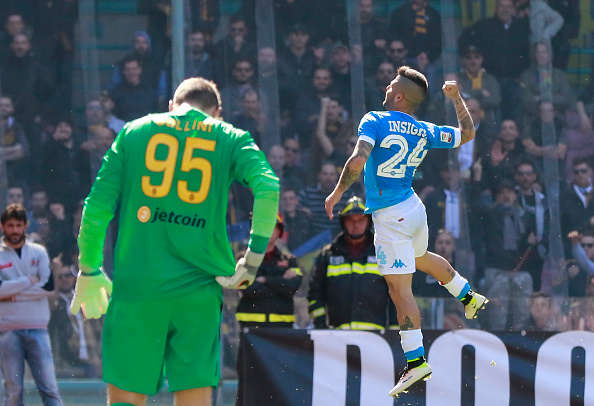 Belgium, Sweden and Republic of Ireland await
Italy have been pitted in Group E which could turn into one of the tournaments dreaded group of death's with Belgium, Sweden, Republic of Ireland. Belgium are enjoying their golden generation at this moment and will be anything but an easy opponent for Conte's men. The sides met in a friendly at the tail end of 2015 and despite Italy taking an early lead they would eventually come out with a 3-1 loss. Italy and Sweden are no strangers when it comes to meeting at the European championship's having done so eight times. The last time the sides met in 2009 ended in a draw. This is the second European Championship in a row in which Italy will meet Republic of Ireland in the group stages and their last meeting, an international friendly in 2014 ended goalless
Fixtures
Belgium vs. Italy 13th June, 20:00 GMT
Italy vs. Sweden 17th June, 14:00 GMT
Italy vs. Republic of Ireland 22nd June, 20:00 GMT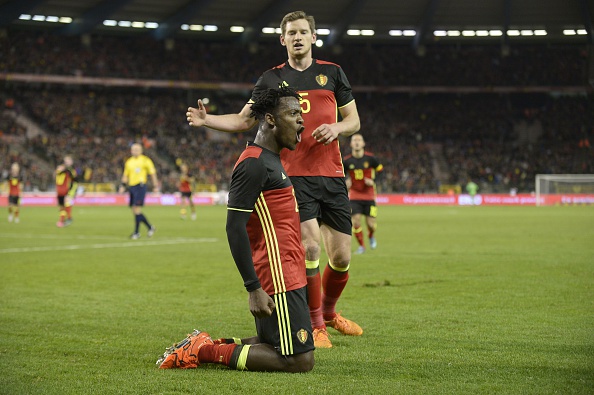 New manager to be announced before the Euros
The FIGC have long said that Conte's successor will be unveiled before the team jet off to France.
Reports have linked countless managers to the post but it appears now that Giampiero Ventura will be the man to take the reigns after leaving Torino last week.
When the announcement will be made doesn't differ all too much in reports with the dates the 7th being the general assumption as to when it will take place. The announcement will fall the day after Italy take on Finland and six days before their group opener with tournament darkhorses Belgium.
A native's look on things
Jean-Luca Mascaro of Italian expert Gianluca Di Marzio's site gave his thoughts on what's in store for gli azzurri.
Italy obviously come into the tournament undefeated in the qualifiers, how do you see them faring?
"I think Italy will surprise some people since many experts are predicting an early exit for them. With the new format (16 teams progressing past the group stage) I think Italy will make it out of the group phase (probably as the second placed team behind Belgium) and might reach the last 8 maybe even the last 4, but this all depends on their luck with the draw. I really think this team is lacking some options upfront but with Conte and his Juve block at the back, Italy will be hard to beat. They might not score many goals but they will be hard to score on. Like they say : Italy starts slow but if they pass the group stage, that is where they become dangerous."
There was no out and out scorer in qualifying, has Conte got it right selecting some of those who didn't score as expected during qualifying? Should Pavoletti or Giovinco or both been there?
"I think Conte received many critics from the Italian media on some of his selections but Conte is building a team that can compete this summer since it's his only and last tournament as Italy coach. He is not looking for future stars (like Donnarumma for example) but he is looking for players who can help him right away. Yes, Pavoletti and Giovinco did well , but we are hardly talking of world class players here . Even Vazquez could've made the squad but again Conte has a formation and he chose the players who can express themselves best in his formation. For me the biggest snub is Berardi but then again he might be too young for such a tournament. Pelle-Zaza-Insigne- El Shaarawy all deserve to be there. Personally, I would've liked Pavoletti to be there instead of Eder (who has been really lackluster with Inter) but Eder is more experienced and has played in Conte's team for almost 2 years now."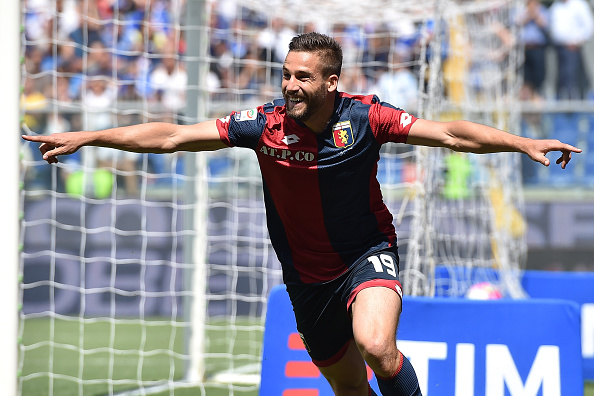 Where do the strengths lie in Italy?
"Italy's main strength is Conte, who really knows how to get the best out of his players a bit like Simeone at Atletico Madrid. In terms of personnel, Italy's strength is their defense. With Buffon-Barzagli-Bonucci- Chiellini at the back, they have one of the best backlines in the world and as a plus, all of these players play together game in and game out with Juve which is great (that is why Rugani and even ex-juventino Ogbonna were called up over Milan's Romagnoli). Italy will not score too many goals but I think they will be hard to score on. De rossi is another key player for the Azzurri in terms of leadership and experience. Experience is very important in these tournaments and I think Italy are well stocked up in that department."
Where do the weaknesses lie?
Their main weakness is upfront where they do not have much talent going for them. Pelle is a good forward who holds up play well and players like Insigne-Zaza- El Shaarawy are growing talents but there aren't any world class players at the striker position and this is what might cost Italy in the end. I think their team is strong enough to reach the last 16 maybe even the last 8 but then their overall lack of talent upfront will be felt, especially when they face bigger teams. Their midfield also lost key pieces in Marchisio and Verratti but I think they have enough talent here to cope with these losses.
Belgium, Sweden and Republic of Ireland, who do Italy need to worry about most in the group stages?
"Well definitely Belgium who is an up and rising team. They have a lot of talent (more so than Italy) but Kompany's injury is a big one for them, especially in terms of leadership. Sweden have Ibra but that's about it. Ireland are a decent team , a bit similar to Scotland but they should finish last in this group. I think this group is difficult but not impossible for the Azzurri."
Who is going to be key for Italy and why?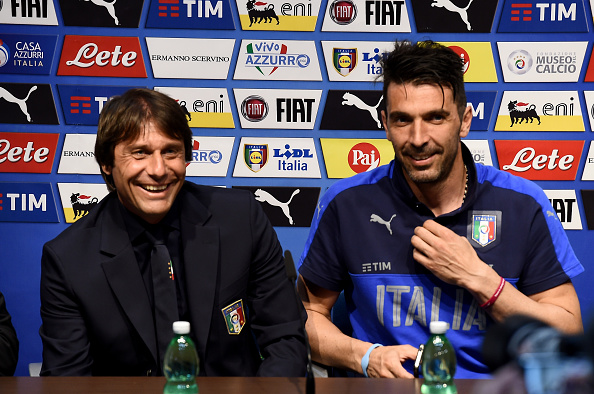 "Again I think it has to be Conte since he has what it takes to get the best out of all of his players. Buffon will also be key for the Azzurri since he is the best Gk in the world and he will have to make big saves for Italy. One player who I think has to have a strong tournament is Chiellini. He is such a good Cb and he performs so well with Juve but I feel like his performances have not been at the same level with Italy . He needs to step it up a bit."
Which player could surprise the crowds this summer and why?
"Even though I like Florenzi a lot, I think Insigne and El Shaarawy are probably your best bets to surprise people this summer. They both have had tremendous campaign's with Napoli and Roma and both are ready to take that next step. Pele could also surprise a few, maybe not in terms of stats but more in terms of overall performance. Bonucci is a well known commodity but I think he might solidify himself during this tournament.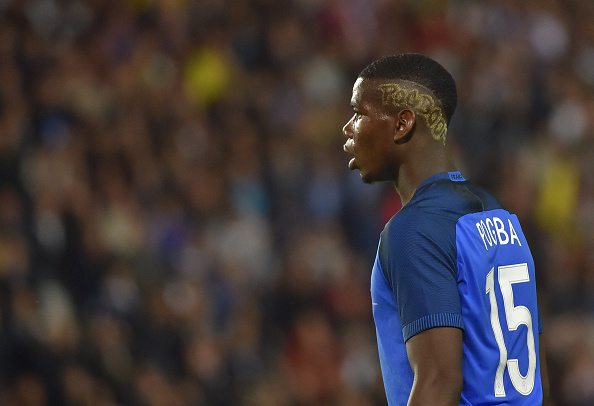 If I have to choose one player who can be the Euro 2016 breakout star (of the tournament), it has to be Paul Pogba. He will have a lot of pressure but he is so talented and I think he will perform at really high levels, which should please his agent Mino Raiola! I think in the end , it will come down to Germany and France making the final but as Greece proved in 2004, anybody could win..."