Today three men received the arm around the shoulder treatment as they got the talk that no England player wants to hear at this stage before a tournament as Roy Hodgson made the decision about which 23 men he would take to the Euros. With England's final friendly coming up against Portugal on Thursday, Hodgson has picked his official squad meaning he can focus on those will be heading to France.
Whilst the news was joyful for some for others it was only heartbreak as Andros Townsend, Fabian Delph, and Danny Drinkwater all got cut from the squad with Marcus Rashford claiming a seat on the plane for his first ever international tournament just days after his England debut.
Drinkwater, Townsend, and Delph left behind
Three men were always going to be given the news that they wouldn't be traveling to the Euros and whilst the announcement that Delph and Townsend might not have shocked too many people it was the decision to leave midfielder Danny Drinkwater behind that has left some fans surprised.
Having been a part of Leicester City's incredible Premier League winning season, and a crucial part at that, most thought his hard work and achievements would secure him a spot in the squad alongside his Foxes teammate Jamie Vardy, but that is not the case. Instead, Hodgson has decided to take the risk on both Jordan Henderson and Jack Wilshere who have both struggled with injuries this season and have very little game time which concerns some fans.
But even though some are frustrated to see Drinkwater's hard work not pay off ultimately the role he would have played would have been a squad one, with the starting line-up never set to include him. Hodgson has therefore made the choice to have more experienced players fill that role, with Henderson likely being the man to fill the void of coming on from the bench whilst Wilshere starts.
Both Townsend and Delph may have been hoping to provide wildcard options by surprising fans and ending up on the plane, but that will not be the case either. Both men have been present in many of Hodgson's England squads as the Three Lions boss is an admirer of both players, but he has decided not to take them on the trip to France.
Focus on the attack from Hodgson
It is clear from the squad selection of only three center backs and five strikers that Hodgson's decision is to have his side focus on the attacking elements of their game. Taking only three natural center backs is, without doubt, a risk especially since neither John Stones or Gary Cahill have had convincing seasons. However, the attacking options that are at England's disposal should excite any football fan.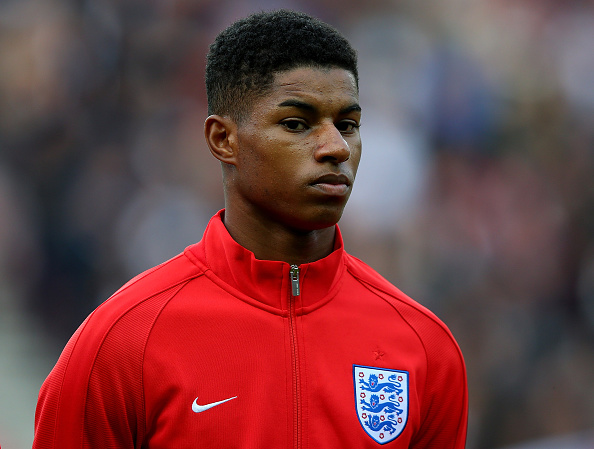 Hodgson will now face the headache of deciding who he plays upfront and after making the decision to take Rashford for his first ever tournament experience most will be wondering whether he will actually get any chances to play or whether he will simply be traveling to soak up the atmosphere and experience. With Daniel Sturridge currently going through some injury problems, the door could be open for Rashford to continue taking the world by storm. After scoring on his England debut the Manchester United striker will be hoping to do the same should he make his debut Euro appearance in France.
England now gear up for the game with Portugal where there will be increased focus on the starting line-up that Hodgson announced for the toughest test of the three friendlies and with the squad now announced the time for fun and games is officially over as the nation prepares to back its squad to European glory.