When you look at the talent pool at Belgium's disposal, it's remarkable to think this is only their third major tournament this century and their first European Championships since co-hosting with the Netherlands in 2000.
Two years ago, they made it to the quarter-finals of the 2014 FIFA World Cup before being knocked out by eventual runners-up Argentina, but even without vast tournament experience they should be hoping for much more than just the last eight this summer.
Tough group
To do so, they will have to negotiate through perhaps Euro 2016's toughest group, featuring three-time finalists (including Euro 2012) Italy, Zlatan Ibrahimovic-led Sweden and the always tricky Republic of Ireland.
Italy may have a mixed squad of age and youth but they are recognised as one of the toughest nations in Europe and topped their qualifying group undefeated, ahead of Croatia.
It's also Antonio Conte's last chance as Italy manager to win any silverware as he will be taking over at Chelsea in the upcoming season.
The other two teams, Sweden and Ireland, made their passage through the play-offs, although Ireland can boast a 1-0 win over world champions and favourites Germany in qualifying which ultimately helped them finish ahead of rivals Scotland in third place.
Ireland boasted a mean defensive record under the stewardship of Martin O'Neill and Roy Keane in qualifying, conceding only seven goals, the fewest in Group D despite finishing behind Germany and Poland.
The Swedes themselves will be awkward customers with qualifying's second top goal scorer Ibrahimovic in their ranks.
Now a free agent, the forward scored 11 in qualifying - two fewer than top-scorer, Poland's Robert Lewandowski. He's also coming off a personal best 50 goals in 51 games for French Champions Paris Saint-Germain and, at 34-years-old, Euro 2016 could be his last international tournament.
Offensively gifted
Still, with three teams potentially qualifying from the group, it would take three uncharacteristic performances to prevent Belgium from at least making it to the knockout round.
Going forward, the Belgians have one of the most gifted squads out of any of the teams in the tournament. From captain Eden Hazard, who began to rediscover his 2015 form towards the end of this season with Chelsea, to Yannick Ferreira Carrasco, who scored Atletico Madrid's equaliser in the 2016 UEFA Champions League final, they have plenty to worry their opponents.
Add to that the likes of Kevin de Bruyne, who had a standout debut season at Manchester City despite injury; Romelu Lukaku, who had his best ever season scoring 25 goals with midtable Everton; and even young Michy Batshuayi, who looks like another highly sought after Belgian striker; the squad is littered with attacking talent.
It is this talent that Belgium will be relying on to get them far in the tournament. They scored 24 goals in qualifying - only England and Poland scored more, and those teams had San Marino and Gibraltar in their respective groups.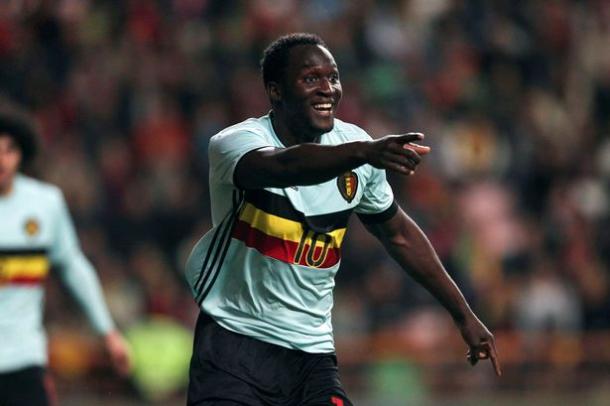 Defensively fragile
The struggle for Belgium comes at the back.
Jan Vertonghen and Toby Alderweireld were relied upon as full backs in the last World Cup, however, now at Tottenham Hotspur they are the Premier League's best centre-back duo and it would be foolish of Marc Wilmots to ignore that.
It leaves the full back situation rather exposed though, leaving only Jordan Lukaku and Thomas Meunier as naturals in these positions, though Thomas Vermaelen can be used at left back.
Lukaku and Meunier only have seven caps between them going into Euro 2016 and Belgium now will have to worry how solid a defensive quartet they can field. Much like two years ago, it may have square pegs in round holes.
They say attack wins matches and defence wins championships and, although the Spurs pairing will make Belgium hard to beat, it still may not be enough.
There should be more than enough to get Belgium through even Euro 2016's toughest group, but depending on how early they face a more complete team, the Red Flames might still be stuck as only a last eight team this time around.