Iceland suffered their fourth defeat in six friendlies since the turn of the year, with Norway being the latest opponents to dampen the Icelandic spirits ahead of their first ever major competition in France later this month.
Only one friendly now stands between Strákarnir okkar and their surprise qualification to the European Championships, with the preparations put in place, overall, not going to plan.
Their fellow Nordic opponents failed to qualify for the finals after losing out on a place to Hungary; however, the Norwegians, once again, asserted their dominance in this regular fixture, adding a sixth win to Iceland's three.
​Norway secure narrow victory over Euro debutants
It took three goals to beat them, however, with Alexander Sorloth's 67th minute goal proving to be the decisive one after Iceland and Gylfi Sigurdsson ​added to their previous equaliser - making it 3-2.
West Ham United youngster Martin Samuelsen​ and Lyon's Ulrik Yttergård Jenssen ​were both handed their international debuts in a game that had no real significance.
The game was tight from the off. An early goal came for the hosts in the first minute of play as Stefan Johanson​'s left footed shot from a difficult angle gave Norway the lead.
This was only to be cancelled out by Sverrir Ingi Ingason who scored his second goal for Iceland in just five appearances. The defender nodded in a fine cross from compatriot Johann Berg Gudmundsson​.
The lead lasted a mere five minutes, after Pal Helland ​scored a fantastic left-footed free-kick into the bottom left corner. The Norwegian was also only making his fifth appearance, but his set piece showed professionalism beyond his caps.
​Battle of the Nords proves to be a tight one
The one goal lead soon stretched to two, as Sorloth​ - in only his second international appearance - shot from the centre of the box into the top right corner.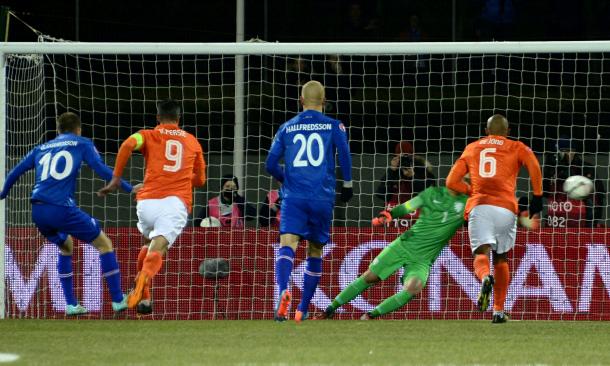 Perhaps the most renowned Icelandic player heading to the tournament in Gylfi Sigurdsson gave the visitors some hope going into their last friendly after he converted a penalty from a handball. This was his first goal of 2016 for his nation, with his manager Lars Lagerbäck ​surely hoping he can grab more in the finals.
Chances followed, but perhaps for the wrong people in Iceland's eyes, with their left back Hordur Bjorgvin Magnusson ​narrowly missing on two occasions.
​The calm before the storm
Lars Lagerbäck and Heimir Hallgrímsson have plenty of thinking to do between now and Iceland's opening fixture, in which they face Portugal on the 14th of June. Although friendlies in name, the men at the helm of the Icelandic longboat must ensure that they put up a fight on their way across to France.
The 23-man squad has been announced, but the starting team must be decided ahead of the group stages in just over a week's time. Liechtenstein will prove to be a valuable match-up for Iceland, and could give those routing for Strákarnir okkar a taste of what is to come.