Wales' warm-up game for their first major tournament since 1958 didn't go as planned on Sunday afternoon as goals from Emil Forsberg, Mikael Lustig, and John Guidetti gave Sweden a comfortable 3-0 victory over their Welsh counterparts.
Chris Coleman only chose to have one warm-up game before Euro 2016, but after that performance he will be hoping that it isn't a sign of things to come, as the Welsh, for the large part were outclassed by Zlatan Ibrahimovic and company.
It must be said that their star man, and Galactico, Gareth Bale only took part for the last 26 minutes, and it was evident that when the two-time Champions League winner entered the fray, Wales were a much better outfit.
The hopes of a country will be firmly thrust upon Bale this summer. He had a sparkling campaign for Real Madrid and now with the Euro's in sight he will hoping he can introduce himself on the international stage.
Coleman admits Wales were a little 'naive' against Sweden on Sunday
For so long Wales have not been involved in a major tournament, but this current crop of players delivered in the qualifying, and now they will get to test themselves against some of Europe's best, but on yesterday's showing they still have a lot of work to do to cope with the rigours of international football.
Speaking after the game, Coleman said: "We get a bit of success, a bit of expectation, sometimes a little bit of complacency and that can give you a little slap in the face."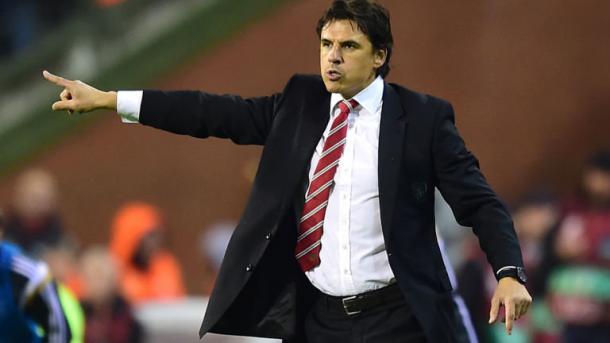 Sweden are a class outfit, and with the Manchester United linked Ibrahimovic spearheading their Euro campaign, the experienced showed on Sunday.
"We were a little bit naive, which would be my criticism today," admitted the 45-year-old Coleman.
When the Welsh did have a chance to create opportunities, it was the experienced knowledge of Sweden which stopped them. There were occasions when Wales had chances to counter-attack, but the Swedish midfield broke that up with what some would say questionable tactics.
But to Coleman, it was just the Swedish being 'streetwise' and also conceded that his own side were 'naive' which is something they will have to address before their Euro 2016 opener against Slovakia.
Nerves also played a part in Wales' 3-0 humbling by Sweden
It's been a long time since Wales were at a major tournament, so the nerves might become more apparent in the run-up; and it was something Coleman sensed on Sunday.
"You can sense some nerves. That's normal because we're in unknown territory," said Coleman.
But now Wales have to banish the memories of the Sweden and concentrate on the more pressing matters at hand, and that is the Euro's, and more importantly their first game against Slovakia.