Marcus Rashford has admitted his debut season in senior football is like a "dream" after one of the most remarkable rises to the top for years.
The 18-year-old made his Manchester United first team debut in February but since then has scored in his debuts in the UEFA Europa League, Premier League, FA Cup and even for England.
Rashford scored on England debut
After a surprise call-up to the 26-man preliminary squad for Euro 2016, Roy Hodgson was left with little choice but to take the teenager after he scored just two minutes into his senior international debut, against Australia. Now, in a sensational end to his first season, he has travelled with Manchester United teammates Wayne Rooney and Chris Smalling to France for this summer's tournament.
Rashford has kept quiet despite his rise for club and country but spoke to media alongside his captain for both United and England, Rooney. He said that when he "first went into the changing room and saw all of the players' names on the back of their shirts, it didn't seem real."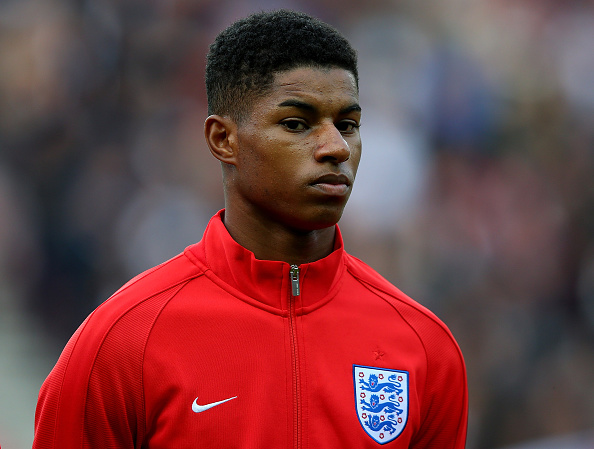 Speaking to the Football Association, he admitted that he went home after and spoke to his brother about it. "He agreed with me," said Rashford, "he didn't think it was real either" and "that's what it's like until you get used to it."
Rashford admits rise has shocked him
Rashford began his season against West Bromwich Albion's under-18 side and could end it against Europe's best. Even at Christmas, Rashford remarks that he "was actually trying to work my way into [Manchester United's] under-21 side" and "all of a sudden, I appeared in the first team." Rashford said that "you have to be ready when your chance comes."
Like for United, Rashford's chance came for England. His debut under Louis van Gaal at Old Trafford came due to an Anthony Martial injury but after scoring braces on both his European and Premier League debut, he became irresistible to his country. "To be here now is just amazing," he said. Repeating himself, understandably still in awe of his situation, he said, "for it to be in my hands to go out and help the country is an amazing feeling."
Rashford, for all of the attention, has appeared to remain relatively calm and composed throughout the last few months. Underplaying it slightly, he suggested that "it's a good way to end the season for me, and hopefully we get some joy in the tournament."
England kick-off their Euro 2016 campaign against Russia on Saturday evening and although Rashford isn't expected to start, he's the exciting talent everyone is looking out for back home.