England's opening game of the European Championships against Russia is one of great importance, setting the tone and confidence for the team right from the start and a victory would be a huge boost to their hopes of getting out of the group.
Artem Dzyuba has been identified as Russia's main danger man by the Three Lions and standing at an impressive 6ft 5in, he is certainly going to give Roy Hodgson's defence plenty to think about. But according to Chris Smalling, who is likely to start the game, England have been creating a plan to nullify his threat.
Defensive plans revealed by Smalling
Dzyuba is heading into the Euros with plenty of confidence, having scored nine goals in his last 18 appearances for Russia and with an impressive season at Zenit under his belt, the Russian is ready to make an impact on the Euros.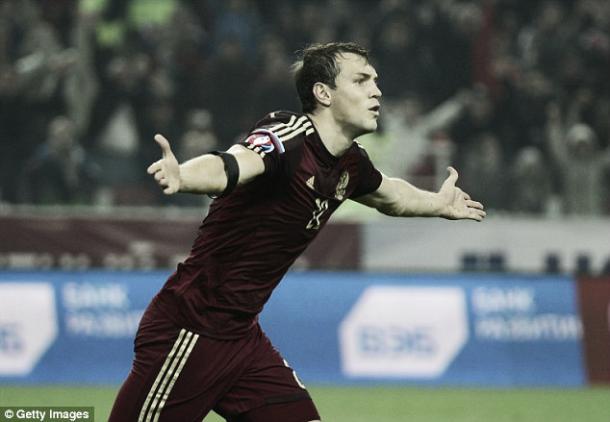 Smalling and the rest of the England squad have been studying videos all week and the Manchester United defender is well aware that it will be a "physical battle" against him. Smalling's main concern is not allowing the target man to "bring the ball down on his chest" or letting him "dictate" as he will look to hold the ball up for his teammates which is something he believes England "must stop."
Smalling prepared for "physical" challenge
Despite accepting that it will be a difficult game having to mark Dzyuba, Smalling is confident that England can deal with him comfortably. Smalling believes that playing in the Premier League prepares them for tests such as this as it is something they face "week in week out" in what is a physically demanding league.
Smalling thinks that because the defenders are used to playing against "big guys" they will be able to handle the situation on Saturday as he reveals that they "enjoy" these physical battles.