Northern Ireland have no injury concerns heading into their game against Poland, Michael O'Neill announced.
The Green and White Army can now travel to Nice knowing that they will be able to field a full-strength eleven on Sunday.
Their Sunday tussle with the Poles - one of the few sides they have a positive overall record against - will be the first in a major tournament for 30 years.
Lafferty and Cathcart fine to feature
Despite the constant doubts over Kyle Lafferty and, to a lesser extent, Craig Cathcart both have been given the all-clear to play this weekend.
Both picked up knocks in the 0-0 draw with Slovakia, with fans' hearts in their mouths as they watched two key players immediately substituted.
Thankfully, for Cathcart, it was merely a precaution and training has gone smoothly during the build-up to their Poland clash.
The same can not be said of Lafferty, who picked up a serious-looking groin injury early in the week but seemed in a good mood nevertheless.
Fears were raised when he sat out training the next day, only to do some light work on an exercise bike. However, a solid session on Friday removed doubts.
He may be fit, but will O'Neill risk him playing in one game to aggravate his injury and miss the remainder of the tournament? Only time will tell.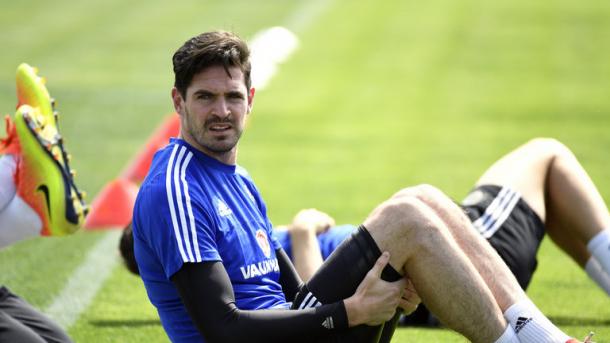 Lafferty thankful his injury wasn't more serious
Speaking to Sky Sports News HQ, Lafferty admitted he "thought the worst had happened" when he went down after falling during the week.
The forward said "a few runs and a few twists and turns" had been completed, leaving him "feeling great" after the scan results came back clear.
Lafferty scored seven goals in qualifying for Northern Ireland and to have him fit and available for Sunday will be a massive boost to O'Neill's men.