Albania and Switzerland is a game which goes beyond simple three points. It is a fixture which from a recent time has become a European derby due to the amount of players which both teams have and which they are eligible to represent either side.
It will be an encounter which will have pride at stake, but also brotherhood conflicts, in particular the Xhaka brotherhood, with both Taulant and Granit expected to be on the field.
Meanwhile, this is already a crucial match with Romania having lost their first match, both Albania and Switzerland will be striving to prevail from this situation and put themselves in the driving seat as early as possible.
Albania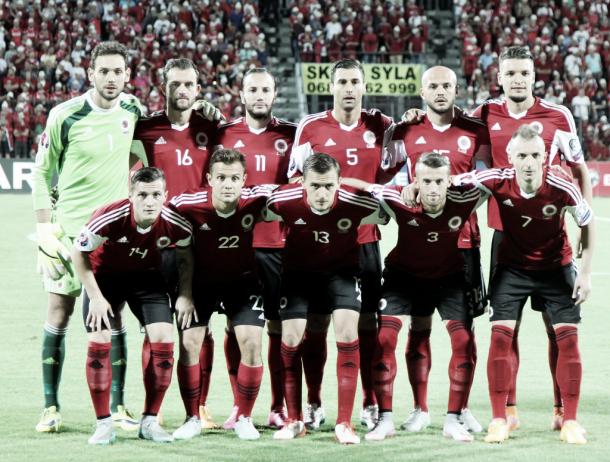 During the press conference, Gianni De Biasi pointed out that this fixture is a very difficult one for them due to various reasons, such as being the opening match and also because of the citizenship's issue.
''There are two brothers that play for two different countries. It will be a massive game for us.''
However, he is still confident that his team can perform at the highest level as he is aware of the potential that his players can reach throughout the first 270 minutes of the tournament.
On the other hand, one of the drawbacks is undeniably their lack of experience in tournaments like these. Nonetheless, the likes of Lorik Cana and Taulant Xhaka boast a decent career in Europe, hence they can be a game changer factor in this match.
Shifting to the offensive area, Albania's goal duties are on Armando Sadiku's shoulders as he has netted in his nation's last three matches.
Predicted starting XI:
Berisha; Hysaj, Cana, Mavraj, Agolli; Kukeli, Xhaka, Roshi, Abrashi, Lenjani; Sadiku
The Xhaka's duel
A Europen (b)romance. Both Taulant and Granit were born in Basel, in March 1991 and September 1992 respectively. Both players formed part of Switzerland's national teams at youth levels but while Granit has opted to represent Switzerland, his brother decided to wear Albania's jersey.
In the meantime, there are other players who will feature for Albania but who were either born in the Alpine nation or else have spent most their formative years there.
These are Amir Abrashi, Arlind Ajeti, Migjen Basha, Shkëlzen Gashi and Frédéric Veseli, Naser Aliji, Lorik Cana, Burim Kukeli and Ermir Lenjani
Switzerland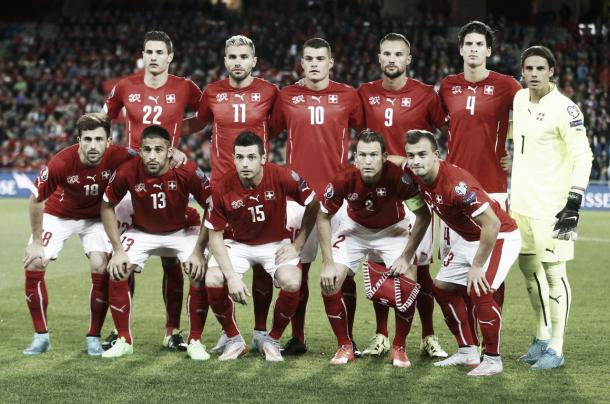 Shifting to Switzerland's camp, VAVEL.com highlight coach Vladimir Petkovic's ambition of maximising his side's potential, transforming it into a team which the entire will remember ''for many years to come.''
Nonetheless, he has not underestimated Albania as he depictates them as a real threat in this group.
''The first couple of games are always hard to predict. There are so many emotions involved - particularly in this match.''
Following his suspension, the Swiss can count once again on Eintracht Frankfurt's stiker Haris Seferovic, who is required to carry the attacking duties on his shoulders.
Naturally, all eyes will be on starlet Shaqiri, whom following an impressive 2014 FIFA World Cup, Switzerland will be hoping to see him performing and excel during this summer.
Their main concerns could rise from the backline, with Johann Djourou not being the most affidable centre-back while highly-rated full back Ricardo Rodriguez is coming from a poor season at VfL Wolfsburg.
Predicted starting XI:
Sommer; Lichtsteiner, Schär, Djourou, Rodríguez; Behrami, Džemaili, Xhaka; Shaqiri, Seferović, Mehmedi
Switzerland with Albanian origins
Granit Xhaka won't be the only Albanian to be on Switzerland's side in this match. Valon Behrami, superstar Xherdan Shaqiri, Shani Tarashaj, Blerim Dzemaili and Admir Mehmedi are all of Albanian descent, making this match a proper Europen derby.