Despite a 2-1 defeat against hosts France in the opening game of Euro 2016, Anghel Iordanescu had nothing but praise for his players who pushed Les Bleus for 90 minutes.
Olivier Giroud opened the scoring for Didier Deschamps side, before Bogdan Stancu pulled a goal back from the spot. A late goal from West Ham's Dimitri Payet awarded France the three points.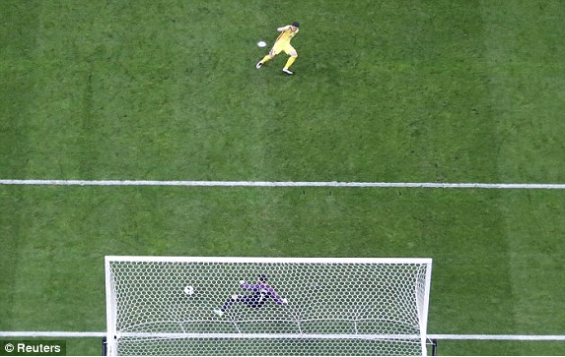 "I congratulate my players," said Iordanescu. "We played very well, but we also played ourselves into trouble at times.
"It's a shame we could capitalise on the chances we had in the first half."
Despite missing a number of chances, the 66-year-old was pleased with the performance his side gave at the Stade de France in front of 20,000 travelling Romanians.
"We enforced a plan and we had good organisation," said Iordanescu. "I'm disappointed with the defeat after the chances we had."
Romania will face Switzerland on June 15 in their second match of Group A.
"We have to recover physically and mentally," added Iordanescu. "We now have two chances to advance. Our destiny is in our hands."
Players felt France deserved no more than a draw
Cristian Sapunaru, 29, does not believe that France deserved the late victory, and felt that Romania should have took more from the game.
"France didn't deserve to score in the dying moments of the game," said the defender. "We pleased everybody today."
Many fans and pundits didn't give the Romanians much chance against the hosts, but after tonight, Albania and Switzerland will both be aware of the threat that Iordanescu's side pose.
"We were at France's level," said Vlad Chiriches. "We knew what we could do and we made the most of our qualities."
Stancu, who equalised for the penalty spot said: "A draw would have been a normal result tonight, - France."
Attacking midfielder, Nicolae Stanciu added: "France were not an impossible opponent. We made our people at home proud. I'm sure."