Speaking in the aftermath of France's narrow victory against Romania on the opening night of Euro 2016, Dimitri Payet explained that he believes the win was the perfect start for his team.
One a tense night in Paris, the French suffered from a nervy start, nearly going behind before taking control of the game in the first half. The pressure on Romania's goal told, with Olivier Giroud putting them ahead in the second 45. However, the lead was short-lived, Bogdan Stancu tucking away a penalty to make it 1-1 soon after.
Payet stepped up when it mattered
Just as it looked like the game was drifting off to a draw, Payet stepped up in the most dramatic fashion, hammering home a left-footed drive from the edge of the area, the ball flying into the top corner.
Add that goal to his assist for Giroud, and Payet was deservedly awarded Man of the Match, leading him to suggest that he "would not have believed" any sort of predictions that this would happen.
Stating that there was clear "stress and pressure" on the team, Payet explained that such strain contributed to what he called "a little shy first quarter of an hour".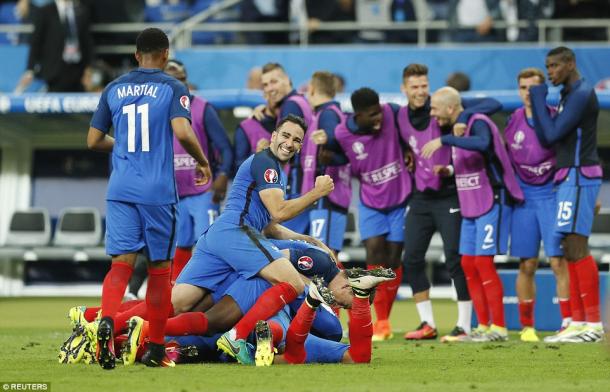 Praising their Group A opponents for "playing very well", the West Ham United player said that now they've dug in and got the win, they're able to "rest and work calmy for the next match".
The perfect start
It's always important for teams to win a tournament that they win in the opening match, with many stating that it doesn't matter how you win.
Payet didn't agree with this, however, stating that "winning by a two or three goal margin could have been dangerous", but the narrow escape early on shows them that "there will be no easy match" in their quest to come out on top at the end of the finals, therefore making Friday's game the perfect start.