If the words 'mind games' and 'manager' were mentioned in the same sentence, you would assume Jose Mourinho or Arsene Wenger were involved. However this time it's the turn of Russia manager Leonid Slutsky to try his hand at unsettling his opposition.
The 45-year-old spoke to the press this week and spoke about the ability of England captain Wayne Rooney.
Rooney comments
It is no secret that Rooney's game has changed over the past few years. He isn't the young, pacey, goalscoring player that he once was. This does not mean he isn't still talented, Slutsky acknowledges this, but his game has changed and he is no longer the main threat for club or country.
When speaking about Rooney, Slutsky claimed the 30-year-old was 'not the player he used to be'. He went on to make a comparison between Rooney and former CSKA Moscow player Vagner Love.
Vagner Love was a goalscoring sensation when he played in Russia. He had exceptional pace and scored goals for fun but as he got older, he would take a more relaxed role during games. Slutsky said Love used to 'organise' and 'play passes' when he got older, which is similar to what Rooney may have to do if Roy Hodgson decides to play him in midfield.
Slutsky went on to admit that Russia's ageing defence were focusing more on stopping Harry Kane and Jamie Vardy.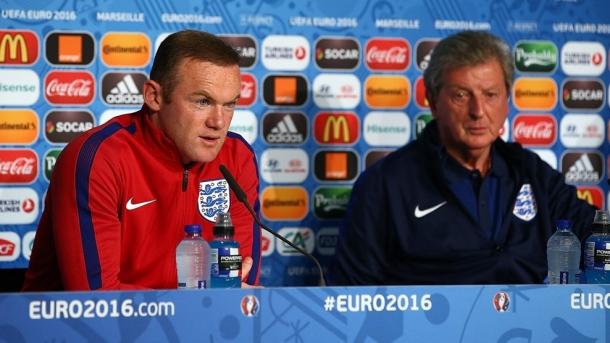 More mind games
Wales have Gareth Bale leading their line and Slovakia have only lost two games in the last two years. This surely makes Russia the biggest underdogs in the group. They have a huge task on their hands if they want to escape their group but Slutsky seems quietly confident that they may do well.
When speaking about his side's chances against England, the manager said that they know the strengths of the English but Hodgson's men may not know a lot about how the Russians will go about their business.
Slutsky also claimed Russia had been drawn against the 'easiest' of the top seeds in the group stage, something which Hodgson and his squad may not take kindly to.