With just two days to go until they kick off their first ever major tournament, Iceland are certainly enjoying their experience in France so far, even if a lot of it is new and unfamiliar for them.
Based in the South-East in the town of Annecy, Strákarnir okkar can already feel the significance of their presence in the country, despite them yet to even kick a ball.
Speaking to UEFA, goalkeeper Hannes Halldórsson said it himself: "You can feel that this is bigger than anything you have participated in before," and he's right.
Prior to qualification for Euro 2016 last year, the biggest achievements in Iceland's footballing history were nearly moments. Nearly qualifying for Euro 2004, but finishing one point off a play-off spot. Nearly qualifying for the 2014 FIFA World Cup, but losing 2-0 to Croatia in their final play-off.
This year, however, they are ready for what is certainly the country's biggest ever summer and are settling well into their surroundings.
Forward Alfred Finnbogason has been overwhelmed by the level of security in France, saying: "We Icelanders are not used to this." Meanwhile, midfielder Kári Árnason added that Strákarnir okkar are used to "more freedom and less security" back home.
However, the former is enjoying the fact that "the surroundings are relaxed and quiet," as are the rest of the team as they prepare for their opening group game against Portugal on Tuesday.
Co-coach Heimir Hallgrímsson picked out the "privacy" as a particularly helpful part of their stay so far, with Iceland enjoying "a very beautiful hotel here in the mountains."
He continued: "The preparation is focused on making us feel good."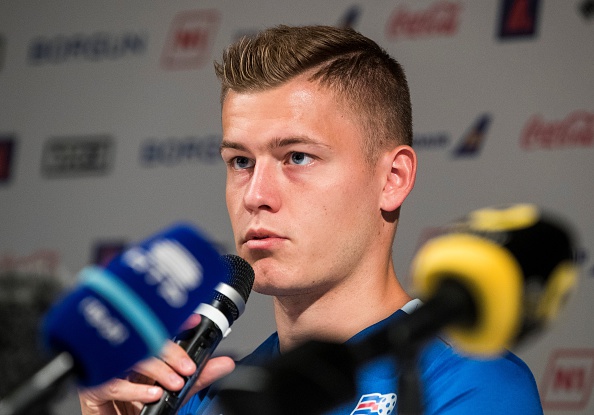 Lagerbäck brings the experience
With this Iceland's first major tournament, the experience that coach Lars Lagerbäck brings to the table is even more valuable then.
The 67-year-old spent nine years in charge of Sweden, managing them at three European Championships and two World Cups, with his biggest achievement helping them to the last eight at Euro 2004.
However, he didn't always taste success. At Euro 2000 and Euro 2008, the Swedes crashed out in the group stages, and they didn't make it past the last 16 at either World Cup that Lagerbäck took charge at.
The players are grateful for his past though, with Árnason revealing that the manager "shares his experience on dealing with the media and mistakes he feels he made with Sweden."
Finnbogason's words suggest that the players feel safe in his guidance too: "We are here for the first time but he has experienced several tournaments."
All that is left to do now is for Iceland to get underway, and for everyone to see if Lagerbäck's knowledge of the game is able to benefit the team.
"We're just looking forward to it," Hallgrímsson said to round things off, with just two days left to wait.