Croatia manager Ante Cacic has said his side have a "big appetite" to succeed, ahead of their opening game of Euro 2016 against Turkey.
Good mixture
Many are considering Cacic's side to be one of the dark horses of the tournament, and they will open their tournament against one of their old rivals in this tournament.
The sides met in 1996, 2008 and the 2012 play-offs, but Cacic said that his side have a good mixture to succeed at this tournament.
Cacic told UEFA that his side is "ready" and have a "big appetite" for this competition. He believes that the squad atmosphere is "perfect" with "quality players" and a "good team spirit."
He continued, saying that players in the squad have "experience" of "two EUROs" and a "World Cup" along with "new quality young players" which gives them a "good mixture."
Turning his attention to the game, Cacic said that the opening fixture is "really important." He believes that Croatia need to be "retaining possession" and they must "push for three points."
He continued, saying that the side are ready to get a "good result" and he believes that they can "achieve it."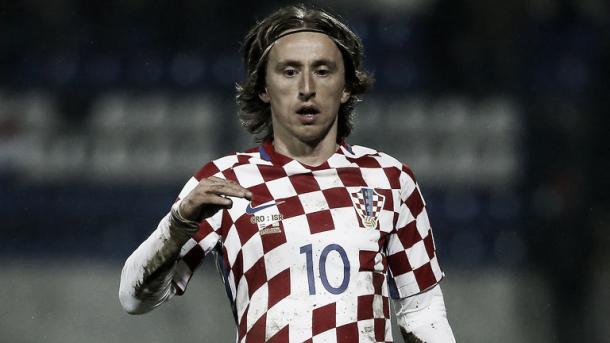 Righting past wrongs
Croatia will be expecting to do better than they did back in 2012, where they failed to escape the group stages in Poland and Ukraine.
Real Madrid's Luka Modric was part of that squad, and he believes a similar result will be a failure for the current team.
He told Marca that Croatia have a "very difficult group" and the "key" will be their first match as, if they "win," it will "ease" their path.
Modric continued, saying that it was "not enough" four years ago and it would be a "failure" to "not progress" from the group stages.
Croatia will take on Turkey at the Parc des Princes, Paris on Sunday, June 12 with kick-off at 2pm BST.