Turkey were the first to kick off a day of footballing action in France today. However, it didn't quite go to plan for the Turks as they were defeated in their opening game of the competition by an impressive Croatian team.
The match was dominated by Croatia, who were rewarded for their display by midfielder, Luka Modric, as his spectacular volley before half time decided the final result of the game.
The result leaves Turkey in need of getting a result against the current holders of the trophy, Spain, a massive task that will need to be executed with precision; should Fatih Terim and co want to continue their European dream in France.
Turan speaks his mind to Turkish radio
Barcelona winger, and Turkish captain, Arda Turan was first to take to the media following Turkey's dull display.
The winger didn't have one of his finest performances, that's for sure, and he was certainly not afraid to admit so; "First of all I have to apologise because of my poor performance today. I think I played bad."
The Turkish skipper did not hold back when discussing his disappointment with the result, which continued Turkey's bleak record in opening matches of International competitions. "My team-mates gave everything they could. Croatia is a nice team." Fatih Terim's side were admittedly lucky to escape with just conceding one goal, as they were completely outplayed by Croatia for ninety minutes.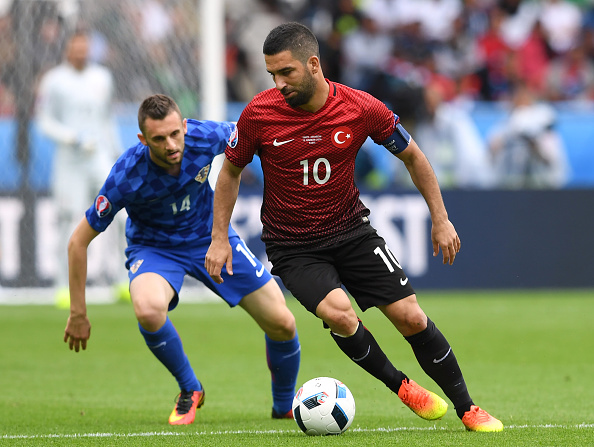 He concluded with a statement of motivation and hope, ahead of Turkey's game against Spain that will take place next week. "The tournament isn't finished yet. But we have to pull ourselves together after this defeat." Turkey will look to the memories of Euro 2008, in which they reached the semi-finals despite losing their opening game.
Fellow midfielder, Hakan Calhanoglu joined Turan in attempting to lift the team ahead of the match with Spain. "It's very unpleasant to lose obviously but we won't give up. We have two remaining games. We should concentrate ourselves quickly."
Turkey will have to learn from their defeat and move on if they are to remain in the competition. Spain and Czech Republic play tomorrow, which will balance out the standings in the group.