D-day has arrived for Italy, as they will be commencing their Europen adventure with a tough test against 2nd world ranked Belgium at Lyon.
Italy's coach, Antonio Conte, and skipper Gianluigi Buffon were the protagonists of the Matchday one press conference where they emphasized a lot on the collective effort which the Azzurri will put on.
Antonio Conte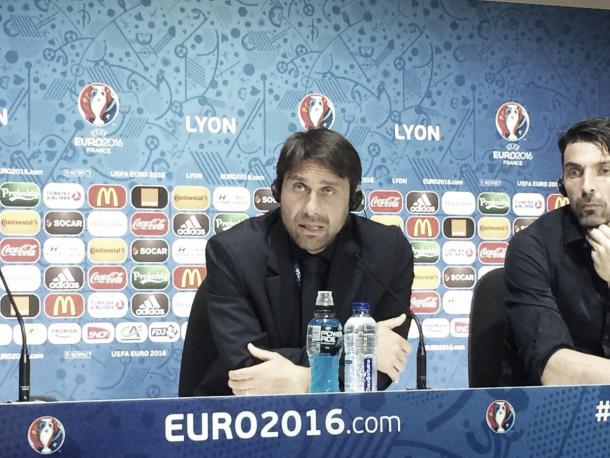 Conte looked particularly calm as he has no doubts that his players will put on the field whatever they have been studying and preparing under his tenure.
Conte said that his side have "finished our preparations now" and that there is "optimism circulating" within the playing squad. He concluded that playing in a major tournament is a "huge feeling."
He also included his emotions, having formed part of Italy's squad in the UEFA Euro 2000 campaign, when the Azzurri lost the final, courtesy of David Trezeguet's golden goal, against France in Rotterdam.
Asked about the starting line-up, the newly-appointed Chelsea coach did not disclose his plans but he underlined how his players worked hard each day and everyone would deserve a starting spot.
Shifting his discourse on Belgium, he praised the Red Devils for having such a strong squad in every area, especially at the back, despite missing Vincent Kompany due to injury.
''Seeing Belgium's players at the back, you can see Courtouis and then, the likes of Vertonghen, Alderweild and Vermaelen.''

Gianluigi Buffon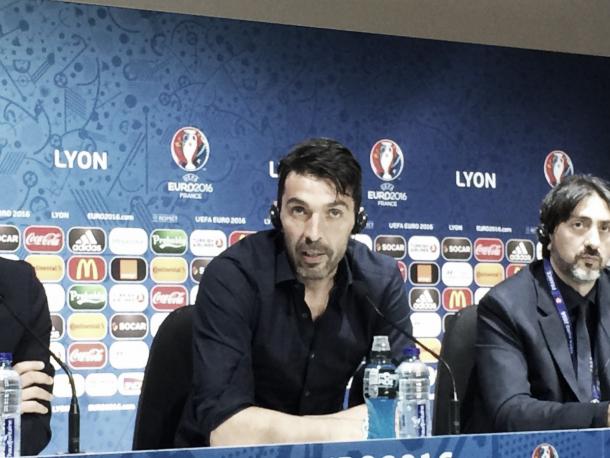 Meanwhile, legendary goalkeeper Buffon, one of Juventus' four players in Italy's squad, has explained how despite they may not be the favourites, they do not feel as sacrificed victims in this tournament.
''We are lucky as the final judgement is made on the pitch and not with all these discourses. Despite all the critics against us, we still feel that we can be competitive.''
Finally, Buffon concluded with an emotional message after being reminded that this may be his last European championship.
''Having this age, it means that I have enough experience to play in this tournament and also representing a nation like ours. The only thing that I wish is, whatever our outcome will be, I don't want to have any regrets.''