Antonio Conte orchestrated a 'working-class' Italy who undeniably were facing second-ranked Belgium as second favourites, having a squad without the famous number 9's or number 10's, a fact which probably dates back to 1950's.
As assumed, in his media duties, the newly-appointed Chelsea coach praised the collective effort with which the Italians put on but also urged the players to remain humble and shift their focus on their second commitment, to avoid another early exit like two years ago in Brazil.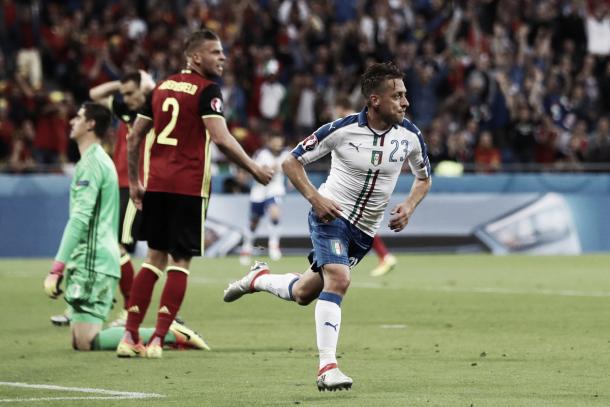 Collective effort is the key factor
''We played well, we had an excellent time management and we were also able to suffer where we had to.''
Yet, the former Juventus man has warned his players that they have done nothing yet, as this is still their first European commitment, and they have to cross swords with Sweden and Republic of Ireland.
''Belgium boasts lot of talented players, but we prepared this match very well and in-depth, and the result confirms that.''
He constantly referred to the players' dedication and commitment they have shown throughout the whole training camp which led to their UEFA Euro 2016 debut. Conte also added that he was not surprised by this result, as he was optimistic and he knew that his players would not disappoint him.
''To make our dreams come true, we must invent something extraordinary, not just ordinary.''
It was a match that summoned Antonio Conte's style of football, with the italian media already referring to it as Contismo. His football was evidently seen in the Bonucci-Giaccherini scheme which led to the first goal and which was constantly seen in training sessions and also in the previous friendlies, particularly against Scotland.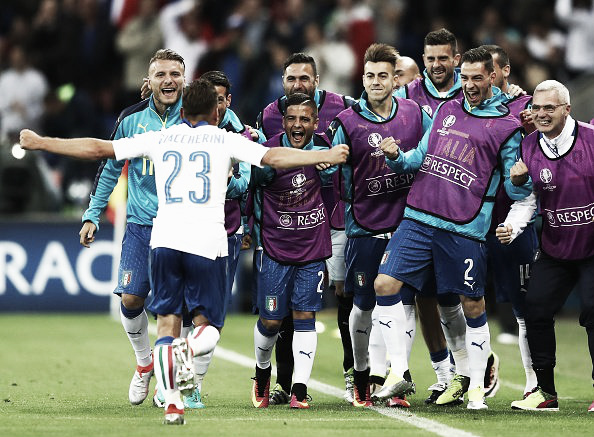 Italy resume their Euro 2016 campaign will take place on Friday as they face Sweden in the Stadium de Toulouse.