Portugal manager Fernando Santos has insisted that Euro 2016 will not be Cristiano Ronaldo's last chance to win a major title with his country.
Santos says Ronaldo is highly motivated to keep going
Ahead of Portugal's Group F opener against Iceland, Santos was keen to stress that he believes that this will not be Ronaldo's final chance at international success. Ronaldo will be 33 by the time World Cup 2018 starts in Russia which lead to many people believing it was now or never for Ronaldo to win something with Portugal.
Santos though was quick to say that "Ronaldo is great, he's highly motivated" which he shows on the pitch every time he goes out as Santos says "he was motivated when he got here from winning the Champions League" which rubs off on the other players.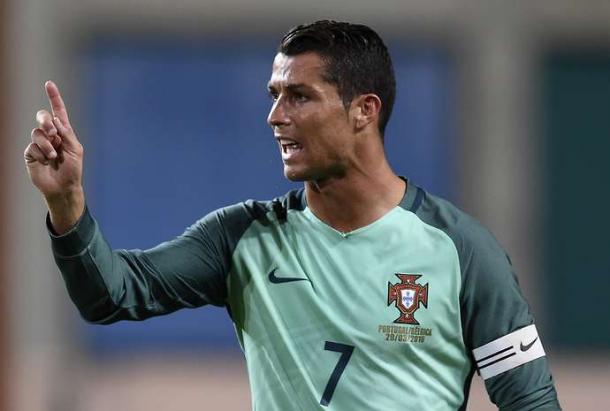 The manager continued to say that "we all have the same ambition" and by the way Ronaldo looks after himself Santos doesn't "think it's his last chance, he still has a few years ahead of him" and the likelihood is that Ronaldo will continue to score many goals throughout the next few years.
Santos expects a close encounter versus Iceland
Portugal are favourites to qualify top of Group F but it is important that they do not take any of their opponents lightly. Santos isn't doing that as he is expecting a very close encounter against a very good team in Iceland who have qualified for the tournament on merit.
Santos said that Iceland are a "good team" that will be difficult to beat and "the coach is excellent and knows exactly what he wants" which will make it a "well-balanced match" which will make it a very good game that both teams will want to win.
Santos feels that it will "difficult but we will try and be as creative as possible" and in the end with the quality that Portugal possess Santos thinks "we can with this match." He continued to say that "every match in the Euros will be balanced" especially that "third place can still qualify" which will make every game "a lot tighter."