Traditionally if a team was making its first appearance at the European Championships, you'd be forgiven for assuming that they would be easy pickings for a side like England.
With Wales, however, it's slightly different. In recent years, they've made a change that so few nations manage to achieve. They've successfully transitioned from a side mainly sourced from lower leagues to a side now brimming with Premier League and world class talents. With this recent influx of talent and their current run of good form, they have plenty of ways to threaten England.
Welsh talent is constantly improving
The Welsh national side has been enjoying a major regeneration in recent years, producing a quality of talent not usually a part of a Welsh side. It wasn't that long ago that Wales were a team that was very comfortable with an underdog tag. Often turning up to international competitions with a happy go lucky attitude with no real expectations of how far they should go. It has to be said however, Wales have had their fair share of high-level talent over the years with legends such as Ryan Giggs, Gary Speed and Craig Bellamy all having pulled on the red shirt over the years, rarely, however, have they had the depth of talent in the squad to utilise these stars and make the team competitive.
Today they still have their one standout player, Gareth Bale, the Real Madrid winger is, without a doubt, the fan pleaser in the side and the player you would certainly single out as the man that could lead the nation to Euro glory. The winger is already his countries leading goalscorer and having scored an excellent free kick in Wales' promising victory over Slovakia, he will be full of confidence and fired up to face the local rivals. The difference in Chris Coleman's side today is the depth of talent in the squad.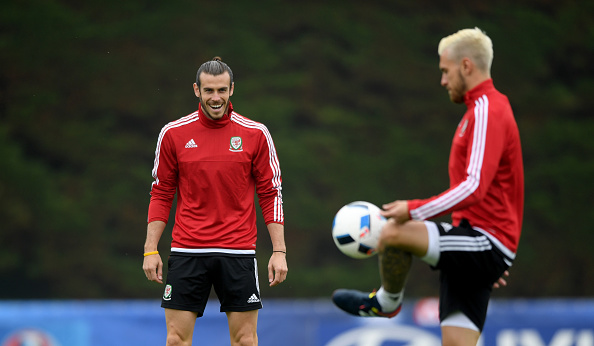 Up front Wales can rely on the Reading frontman Hal Robson-Kanu, who made an impressive start to Euro 2016 scoring the winner against Slovakia in their opening game. Coleman also knows he can rely on the in-form Sam Vokes to make an impact off the bench and keep the English defenders on their toes. In midfield, Wales benefit from the Champions League experience that Aaron Ramsey brings to the squad,while Premier League champion Andy King will ensure there is a constant supply to the Welsh forwards. The back four is well experienced with Wales and Swansea captain Ashley Williams leading the line for his side, meanwhile, the young Tottenham full-back, Ben Davies, provides a much-needed injection of pace into an ageing defence. In between the stick the FA Cup finalist, Wayne Hennessey returns to the side and will be extremely difficult to beat.
Wales will be looking to continue their good form
Wales had an extremely successful qualifying campaign, winning six, drawing three and losing just one. Whilst it wasn't quite on the same level of England's campaign, the Welsh can rely on the fact they had a much harder group to qualify out of. Despite coming second in their group, their defensive record was a testament to the experience they have at the back as they conceded just four goals in nine matches. Wales' pre-tournament preparation was a stark contrast to their local neighbours as Coleman's side suffered disappointing defeats to Netherlands, Sweden and Ukraine.
After the opening round of fixtures in Group B, it is Wales that are sitting on the top of Group B having secured a 2-1 victory against Slovakia whilst Roy Hodgson's side couldn't take their chances and were held to a surprise draw by Russia.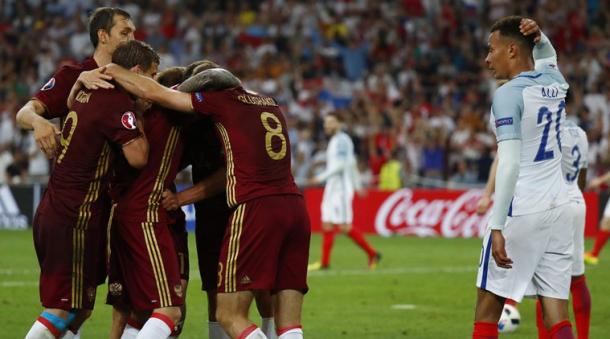 Wales will go into this match knowing if they can take the victory they will have complete control of their own destiny and will have qualification through the group stage guaranteed, England on the other hand know they have to take a win from the match in order to give themselves a chance of making it through the group stages and living up to the pre-tournament hype.