Poland pick up an early victory in the competition, the national side are currently sat in second place in Group C.
Poland were not troubled at all defensively, especially with Northern Ireland not having one shot on target all. Jakub Blaszczykowski's squared ball which was followed on by a solid finish from Arkadiusz Milik gave the Poland the lead five minutes into the second half.
Poland had one or two chances after the goal to secure all three points, but it didn't matter with no attack threat posed from the opponents.
Poland's next game is against Group C leaders, Germany, on 16 June.
Solid match from the back line
Wojciech Szczesny (6 out of the 10) – Didn't have nothing to do throughout the game, was nearly caught with a silly error at injury-time as he collided with his own player to catch the ball.
Lukask Piszczek (7 out of 10) – Was impressive on the right side when attacking and created a nice chance in the first half.
Kamil Glik (7 out 10) – Led the defence very well, marked Kyle Lafferty very well with his experience and strength.
Michal Pazdan (6 out of 10) – Didn't have much to do, but was well prepared to deny any possible chances being created by the opponents.
Artur Jedrzejczyk (6 out of 10) – Tried helping Poland attack on the left flank, found it difficult to mark Washington.
Strong performance in midfield
Jakub Blaszczykowski (7 out of 10) – Caused a lot of problem to the opponent's defence on the right and assisted for Milik's goal
Grzegorz Krychowiak (8 out of 10) – Completed a fantastic performance throughout the game, proved to everyone why he is Poland's key player.
Krzysztof Maczynski (6 out of 10) – Had a good opportunity during the second half which went wide.
Bartosz Kapustka (7 out of 10) – Had a big chance in the first half to give Poland the lead, was a big threat and had two clear chances.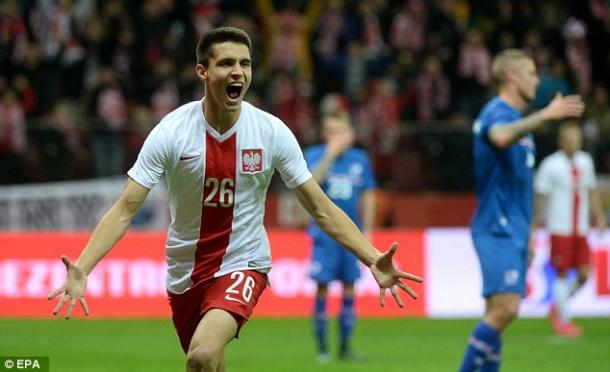 Job done from the attacking duo
Robert Lewandowski (6 out of 10) – Was marked very tightly by the defenders which allowed more area for Milik to roam in.
Arkadiusz Milik (8 out of 10) – Managed to get the key goal for Poland's victory, had a few chances to score in the first half.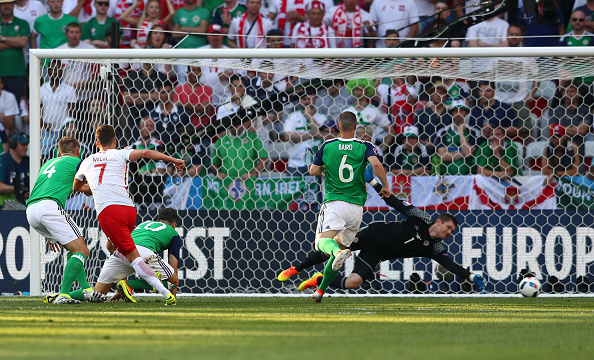 Substitutes
Tomas Jodlowiec (N/A) – He replaced Maczynsk in midfield for the last ten or so minutes of the game.
Kamil Gorsicki (N/A) – Came on for Blaszczykowski with just ten minutes of the game left.
Slawomir Peszko (N/A) – He came on for Kapustka in the 88th minute of the game, but he didn't make much of an impact.