Austria were brought back down to earth with a thud on Tuesday, with an opening Group F defeat to Hungary at Euro 2016.
With few giving Bernd Storck's men a chance against Das Team, the result brings back to mind Austria's poor European Championship history, with the Austrians still to progress from the group stages in the competition's history.
The defeat leaves Marcel Koller's side needing something out of Saturday evening's clash with Portugal, who were held by resolute rear-guard action from Iceland, in their first major tournament game in Saint-Etienne.
"We lost the ball too often"
Koller was uncertain as to why his men struggled. Speaking after the game (via ESPNFC) Koller stated: "We tried to play at our best ... It's down to concentration, and we lost the ball too often."
He added that his side "should have been calmer" when looking to creat opportunities, but unfortunately "didn't manage that".
The Austrian boss was under no illusion how tougher the task has become, but remained equally hopeful.
"It's going to be a tight group. The situation is that we've lost 2-0 and now we have to take at least a point against Portugal -- or even better, three."
Alaba effort could have written different story
It was a story that could have been so different for Austria. Had David Alaba's 28-second effort not hit the post, the goal may have elevated Marcel Koller's men to a win, which the Austrian boss was quick to point out:
"Alaba has an unbelievable technique and understands the game so well -- that's why we play him in the centre when he plays in defence at Bayern."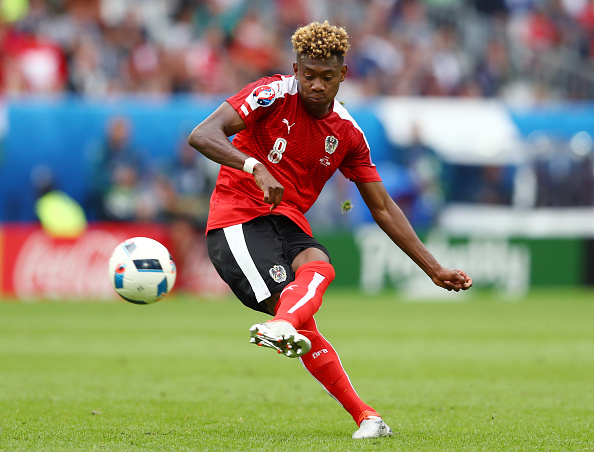 "Maybe it's a little problem but today if he had scored at the start then it would have been different and you wouldn't have asked this question."
Speaking about the opposition in Bordeaux, Koller was quick to compliment the Hungarian defence, saying that "they defended well" and complimented it by having players "who can decide a game going forward".
With both Portugal and Iceland taking points out of their opening fixtures and Hungary the three, Austria sit bottom of the pool. With a potential three to qualify from the group however, Das Team know that all is not lost.
However defeat to the Portguese on Saturday night at Parc des Princes in Paris, would leave matters complicated to even finish third.