Despite being regarded as the underdogs for the match against England, Chris Coleman appeared to be in a positive mood when discussing Wales' "Battle Of Britain" clash.
"It's only another game for us"
While many have been building this match to be an epic clash between the two rival nations, Coleman seemed insistent that his side weren't paying attention to the hype around the game. He recognised the importance of the match "I said before the tournament, everybody looked at this game. It was against England, the Battle Of Britain, blah, blah,blah" He was also quick to downplay it, however, "the big thing for us is getting through, it's not about beating England".
The Wales manager looked to be thinking a win was likely telling his side that "we can be confident" but also ensured his side didn't become overconfident warning that "it's not the time for us to think that we are something that we are not".
Coleman wants his side to determine their own destiny
Coleman also made sure to tell the press that he wanted his side to achieve qualification themselves as he said: "we're not looking for anyone to do us any favours". He then went on to add "if we get through, we are going to do it of our own accord".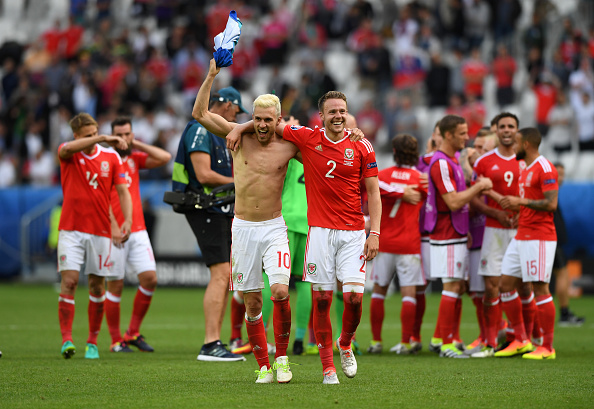 He then acknowledged his side's good start to the competition as he admitted that "winning the first game puts you in a very strong position". He told his side not to rest on their laurels reminding the gathered press that "it doesn't guarantee you anything".
He ended his press conference as he summed up his viewpoint on the group explaining that "it's three games and whatever way you look at it, you've got to look after your own business and that's how we see it".
Follow live coverage of England - Wales here on VAVEL UK.