Russia have surprisingly fallen short to Slovakia in their second outing valid from Group B. Yet they are still in the thick of the group despite having earned only one point from their first couple of commitments as they can qualify as one of the best third-palaced nations.
Looking forward to the Wales match
In their last fixture from this group, Russia will be seeking some kind of inspiration as they face an aggrieved Wales, with the latter falling to their neighbours England in their previous match.
Taking maximum points from this match would see the Russians leapfrog Wales and could qualify through the third spot, while a draw or even a loss would see them taking the next flight back to Russia.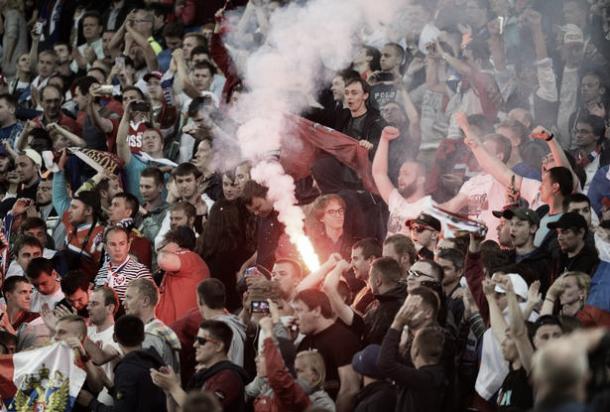 Slutsky was worried about actions on the pitch
''I was totally concentrated about the game. I was watching events on the pitch and not off it.''
That was Slutsky's introduction to his post-match press conference, where he was bombarded with questions regarding their fans' behaviour during their tie against Slovakia.
A flare was lit up immeditately after Denis Glushakov headed home the goal that cut Slovakia's lead in half. The goal also allowed Russia to push forward in search of an equalizer but at the end, it proved to be only a consolation goal for Russia.
"The things that have happened over the last few days had no affect on our performance and once again, I repeat that didn't see anything off the pitch."
As per the match itself, Slutsky was satisfied with his team's performance but he was utterly disappointed at the same time that they could capitalise on their occasions.
"The plan we had at the beginning would have been fine had we put it into execution."
Before heading out from the press conference, Slutsky also talked about Wales and while he praised their talismans, Aaron Ramsey and Gareth Bale, although he is still optimistic of qualifying from this group.