Minnows Iceland may have picked up a point that few expected them to against Hungary, but Strákarnir okkar will treat the 1-1 draw as dropped points for more reason than one.
Aside from manager Lars Lagerbäck telling the press beforehand that the aim was to go out and win the game, the Nordic nation will be frustrated with the manner in which they let their lead slip.
Gylfi Sigurdsson's 39th minute penalty capped off a terrific first half from the team, ahead of a second period in which they understandably were put on the back foot by a Hungary side seeking an equaliser.
And with 88 minutes on the clock, Nemanja Nikolić's cross was bundled into his own net by Birkir Sævarsson, resulting in absolute devastation for the boys in blue.
Speaking after the game, co-coach Heimir Hallgrímsson underlined the team's feelings towards the draw, describing the dressing room as "silent" at full time.
"We were happy with a point against Portugal, but we're disappointed with this result," he said, such was the contrast between the two performances.
However, Hallgrímsson remained as professional as ever, saying: "I'd like to credit Hungary and their coach. Hungary are a really good team and those who underestimate them will suffer."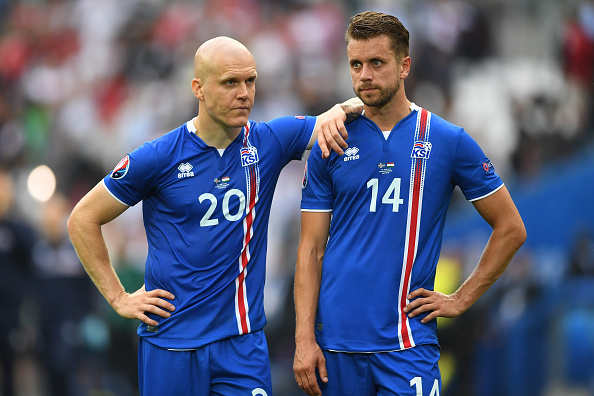 Plenty of positives, even still
While it might feel like a loss, it's important for Iceland to remember that they have picked up yet another point and, with them sat second in the group, they still have a very good chance of qualifying for the last 16.
Hallgrímsson recognises that there were flaws in the performance, with the team unable to really keep the ball and Hungary able to "easily overcome" their pressure.
More significantly, he believes they could have been "more clinical" with regards to "managing the time that was left" at 1-0.
However, the positives were there for all to see too: "We had better the chances. The guys worked really hard and we're proud of the performance and work-rate."
Now, Hallgrímsson is tasked with keeping the team "upbeat" heading into their final group game against Austria - a fixture which, if won, could actually see Iceland top the group. Even if they lose, they could even progress.
"Of course it's good that we have not lost," the coach said, as it means the team are still well in it. However, it feels like a defeat simply because they were "so close" to all but securing a place in the knockout round.