Iceland have been one of Euro 2016's surprise packages so far.
They've grabbed a Group F without a real top quality nation by the scruff of the neck and given it their all, securing two points from their first two fixtures at a major tournament, ever.
However, it could have been four points, had they not caved in to Hungary's pressure on Saturday night.
Given that they are new to all of this - the glitz and glamour of being one of the continent's best, able to secure qualification to the elite dogfight for silverware - one can't blame them for a lack of experience, but it's typical that that is exactly what cost them a historic win this weekend.
Heartbreak, preventable heartbreak
Despite the free-flowing football Hungary produced in their comprehensive 2-0 victory over Austria, Iceland were the better side in the first half of Saturday's affair.
Clear cut chances fell to Jóhann Berg Guðmundsson and Gylfi Sigurðsson before the latter put Strákarnir okkar ahead from the penalty spot; Aron Gunnarsson fouled by goalkeeper Gábor Király on 39 minutes.
After the interval though, it was a different story. Hungary cranked up the pressure and Iceland sat back, much similar to the manner in which they approached the game with Portugal.
Just like that game, they didn't hold on either. A back line with minimal top level experience gave it's all, but that wasn't enough.
That's not to say Hungary's equaliser couldn't be prevented though. Emil Hallfreðsson, introduced on 66 minutes, failed to track Nemanja Nikolić, who Ragnar Sigurðsson then failed to close down effectively.
Nikolić was thus allowed the time and the space to drill a teasing ball into the box, one that Birkir Sævarsson couldn't resist as he - admittedly, under pressure from an opponent who would have prodded home anyway - bundled the ball into the back of his own net.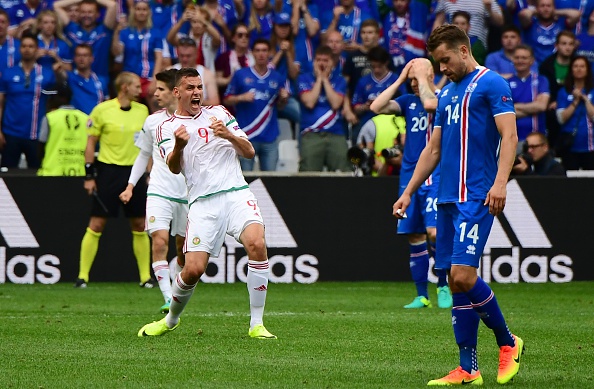 Tiredness, or inexperience?
Speaking after the game, joint coach Heimir Hallgrímsson said: "We put a lot of effort into defending; what we did badly was keeping the ball. That was probably down to tiredness in the end."
But was the draw down to fatigue? Or inexperience?
Of Iceland's 23-man squad, four of them play in one of Europe's top five leagues. Just two of those - Gylfi Sigurðsson and Kolbeinn Sigþórsson - started on Saturday.
The back five who were integral to shutting up shop in the second half, meanwhile, play their football in one of; Sweden, Norway, Denmark and Russia.
A smart move by the managerial duo of Hallgrímsson and Lars Lagerbäck was to introduce Eiður Guðjohnsen in the closing stages of the game - a player with more experience than perhaps all of the team put together. Maybe he could help his fellow countrymen keep cool and keep hold of their lead.
However, as he took the armband from Sigþórsson in a moment that helped remind everyone of his stature in his homeland, even Guðjohnsen cannot boast top level international experience. At 37-years-old, this is even his first major tournament, and in fact it was his first appearance at one after being an unused substitute against Portugal.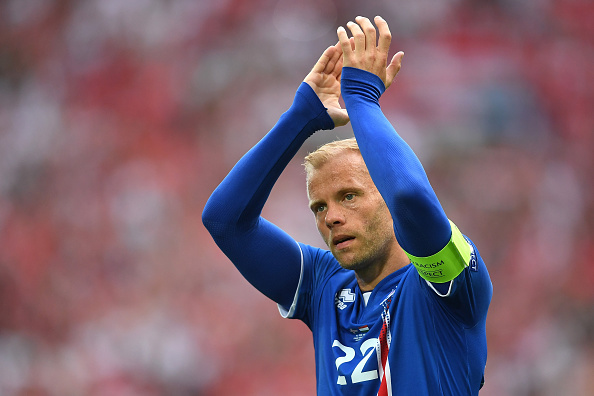 Opportunity arises
This team, and this nation, has promise and potential. It has the quality and it has the togetherness to go far. However, it needs experience to move to the next level.
Euro 2016 is a real opportunity for Iceland, even still, as a win over a lacklustre Austria can see them through to the last 16. A fourth match and a taste of knockout football can act as a catalyst for growth and development for this group, with experience all they lack.
Furthermore, after some impressive showings, many of these players could well be on the move this summer - leaving their low-key Scandinavian ventures for something bigger and more beneficial on the continent.
Before all of that though, there's one more game to come. Their third - and hopefully not final - task is to deny Austria their first goal at the tournament and to keep their first clean sheet.
Do that, and we could enter the next chapter for Iceland - not just at this tournament, but in their growth as a footballing nation.