Throughout the opening fortnight of Euro 2016, Jan Kozak has consistently played down his side's hopes of progressing to the knockout stages.
Yet, with three points on the board after a 2-1 victory against Russia last week, the mood seems to have changed, with both Patrik Hrosovsky and Martin Skrtel explaining how Slovakia are setting their stall for victory and are prepared to do anything to win.
Slovakia looking to counter-attack
When questioned about the final games of the group stage and how they would conclude, central midfielder Hrosovsky claimed "with our advance [to the last 16]". The confident Slovakian claimed that his nation's "advantage could come through counter-attack" after a week of analysing England. He also suggested that "it is not wise entering a match thinking about a draw". Hrosovsky also believe that "being underdogs could work in our [Slovakia] favour".
There is no doubt that Roy Hodgson's England will have to be wary of the European Championship debutants. Though Wales were able to nullify an exciting attacking threat from midfield, the likes of Marek Hamsik, Robert Mak and Vladimir Weiss found their form against a Russian defence who could not handle their pace and slick interchanges.
Martin Skrtel "prepared to kick" Daniel Sturridge
England's strikers have also warned that they will not be allowed an easy ride by Slovakia's defence. Captain Martin Skrtel has admitted he is "prepared to kick" Liverpool teammate Daniel Sturridge. The central defender who could be leaving Anfield during the summer, claimed "there is no such thing as friends in games like this".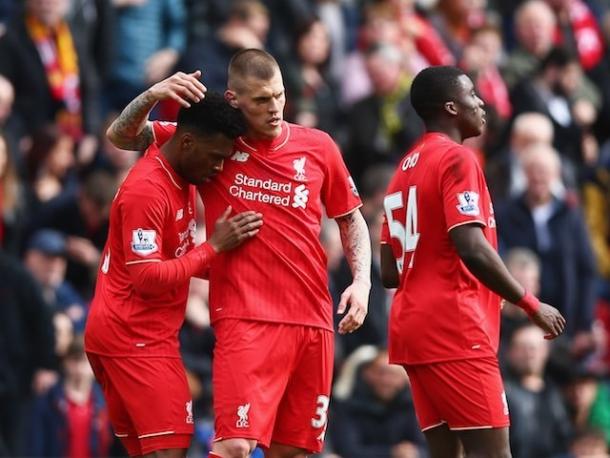 With just a point separating England, Wales and Slovakia and the disappointing Russians still within touching distance, Monday night will provide a spectacle of entertainment in two key clashes. Slovakia have made all the right sounds in the build up, but can they perform on the pitch come kick-off time?