France's goalless draw against Switzerland last night secured them top spot in Group A and Didier Deschamps understands the importance of this.
Deschamps made a number of changes in this match, including bringing Paul Pogba back into the starting XI and giving first appearances to Yohan Cabaye and Mousa Sissoko. Superstar Dimitri Payet was dropped to the bench but made an appearance just past the hour mark.
France had the best chances of the game with both Pogba and Payet hitting the woodwork, while their unstable defence coped well with the Swiss attacks.
There are positives
When asked about the positives for the game Deschamps' automatic response was "the result".
France, like a lot of teams aimed to finish first in their group in order to get an easier draw in the knockout round and Deschamps acknowledged it as "important".
He added that, "a second competition is beginning right now" for the team as they look ahead to the knockout stages and they "have got a long week and time to get prepared".
Deschamps also acknowledged that his team "resolved a number of things defensively in a short space of time" as they coped with the Swiss attacks. He added that they also managed to do this "without compromising on our forward threat".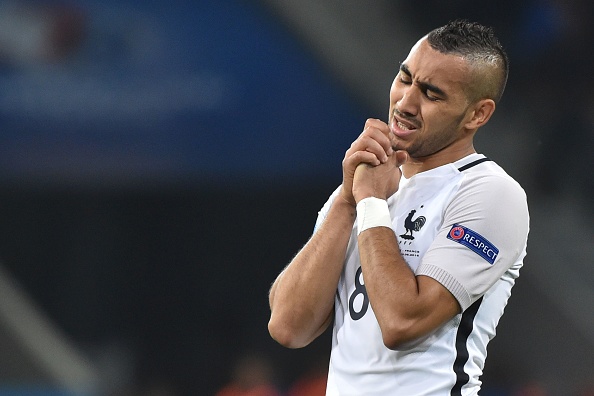 Always room for improvement
Deschamps, like any manager, admitted that his team still have things they need to improve on though and adjust before their next game.
One reoccurring problem for France this tournament has been how clinical they are in front of goal. France have seen a number of good chances missed and this was no different last night.
Deschamps addressed this, saying: "[Switzerland goalkeeper, Yann] Sommer was the Man of the Match and when the goalkeeper is Man of the Match, that shows we had chances".
The manager continued, adding that "with more composure and a bit of luck we could have won the game." They were "a few centimetres" from scoring several times, but the manager knows that they should be "more clinical" too.
Deschamps concluded, however, by saying he is "pleased with what the players are doing".